Microsoft has not yet made a firm decision, but everything seems to indicate that the company will force a computer to be compatible with TPM 2.0 in order to install Windows 11 . Support would start on 2nd Gen AMD Ryzen or 8th Gen Intel, both of which are natively compatible with this feature. However, it seems that it will be possible to skip this module.
TPM 2.0 adds a new and better way of protection for computers, since it is a chip that physically stores encryption keys for sensitive elements such as Windows Hello or BitLocker, the encryption of Windows 10 disks. Specifically, Microsoft states which is necessary to activate the following functionalities: Measured Boot, Device Encryption, WD System Guard, Device Health Attestation, Windows Hello / Hello for Business, TPM Platform Crypto Provider Key Storage, SecureBIO, DRTM, vTPM in Hyper-V.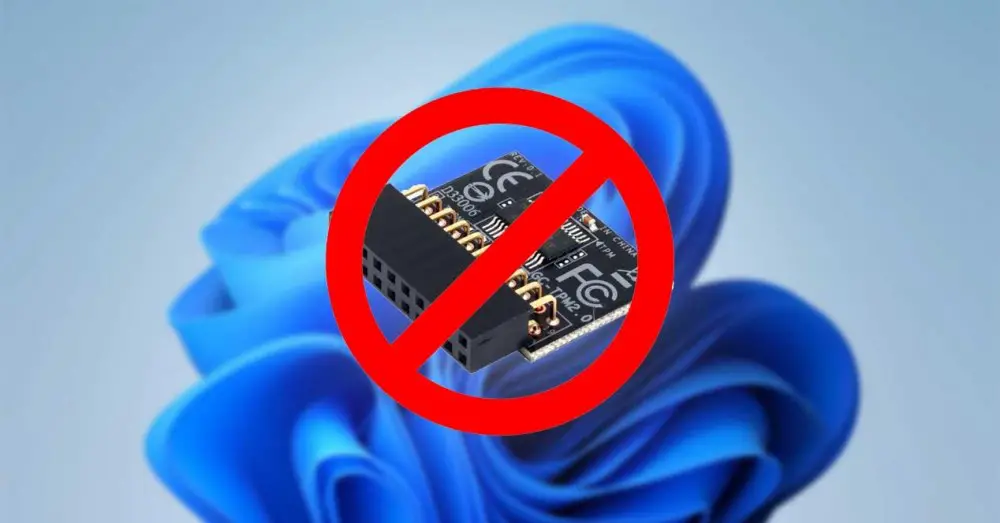 The reason for demanding it is that, according to the company, computers that have it active suffer 60% less infections by malware. On Intel Board UEFIs, the feature is PTT. In AMD, the function is called the AMD Platform Security Processor (PSP) or fTPM . Some boards also allow adding a relatively inexpensive module.
However, it seems that it will not be necessary to have it. The build for Insiders does not require TPM 2.0 yet, and they have managed to install it on computers with Core 2 Duo processors from 2006, or on the first i5 and i7. And now, they have discovered a way to bypass checking some of the minimum requirements.
How to bypass the TPM 2.0 check
In particular, there is a section in the Windows registry called " LabConfig " that allows you to bypass the TPM 2.0 check, the 4 GB RAM limitation, and the Secure Boot check. To do this, we first have to download the ISO from the Insider program. When trying to install it, we will see an error message saying This PC cannot run Windows 11.
In that part, we give Shift + F10, and Command Prompt will open to us to execute commands. There we write regedit, and we give Enter, which will open the Registry Editor. There, we will go to HKEY_LOCAL_MACHINESYSTEMSetup and right click on Setup , new and Key . We name the LabConfig key, and we hit Enter.
Once inside the folder, we just have to create the corresponding DWORD . To do this, we right click, DWORD Value (32 bits) , and create the BypassTPMCheck value with the value 1. We do the same with BypassRAMCheck and BypassSecureBootCheck .
After that, we close the registry, write exit to exit CMD , and hit Enter. Now, we go backwards in the installer, and if we go backwards, we will see that we no longer get the error and that we can install Windows 11. However, we must be careful because disabling these requirements can make Windows 11 unstable on the computer, with compatibility, performance or security issues.
However, disabling TPM 2.0 will mean improvements at the level of comfort for users, since, if we activate it and it is associated with a processor or motherboard, by changing any of these components we could see how we are left without accessing our files , since the encryption is tied to the hardware.
Fortunately, Windows 10 will continue to be supported for another 4 and a half years, and by 2025 the mandatory hardware for Windows 11 will already be at least 8 years old, enough time to change hardware, although that will make many obsolete. computers that could run the operating system without problems.