Despite being bitter enemies for years, today Windows and Linux go hand in hand. We cannot deny that there is still a certain rivalry to conquer desktop computers, but the union between the two systems reaches the point of allowing us, thanks to the virtualization of Hyper-V and a tool known as "Windows Subsystem for Linux", install different distros (including Ubuntu) within Microsoft's own operating system. However, how is the performance offered by these virtual systems?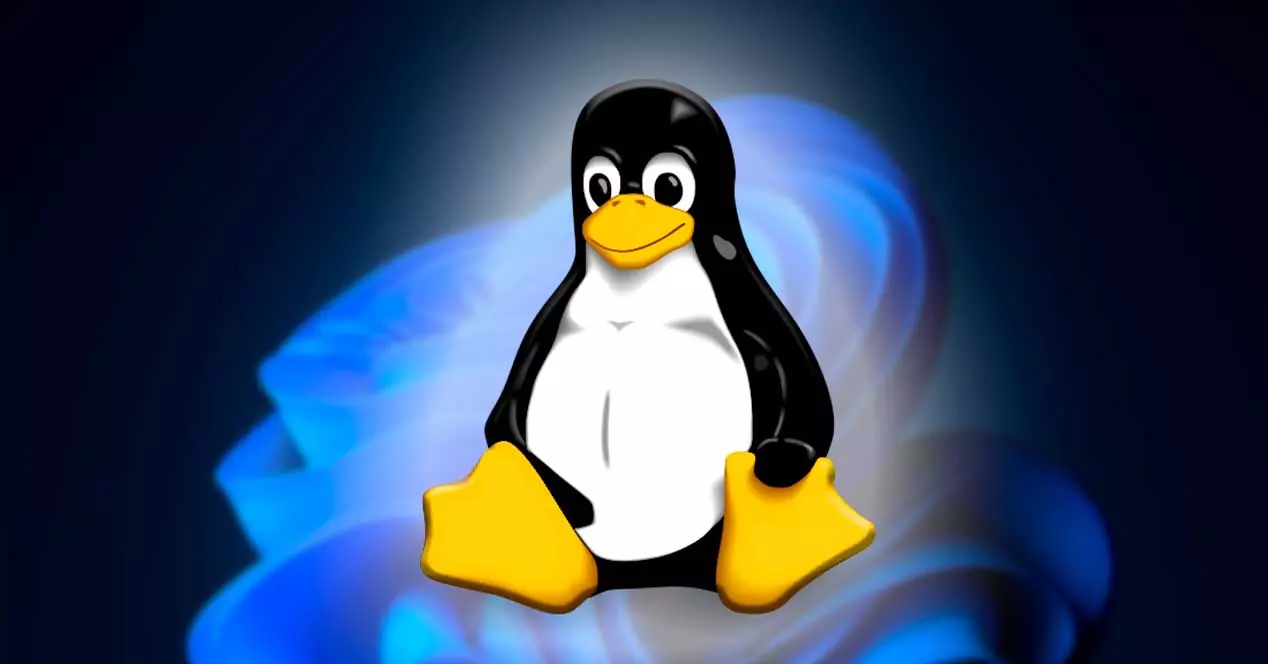 It is not the first time that WSL's performance has been discussed in comparison to the performance offered by an Ubuntu installed naturally on the computer. And now, with the arrival of the new Windows 11, and the imminent arrival of Ubuntu 21.10, the well-known portal Phoronix has once again put these two systems face to face to find out what is the best way to use Linux on a computer.
Before going into detail with the tests, the quick answer is logic: a system installed on a computer, with direct control over the hardware, will be faster than a virtualized system. Although we may take some other surprises.
WSL2 or Ubuntu: who is faster?
From Phoronix they have put to the test, on the one hand, the latest available version of Ubuntu 21.10 , the new version of the operating system that will arrive at the end of the month to all users, and on the other hand WSL2, the latest version of the Windows Subsystem for Linux, included in Windows 11 build 22454 .
As we can see in most of the tests, in most of them Ubuntu offers a better performance than WSL, although not by much difference. In tests with moderate CPU usage, WSL2 performs quite well and doesn't lose much distance to its rival. However, when CPU intensive use is made, or I / O systems come into play, the difference grows to almost 50% in Ubuntu's favor.
But not always the Canonical distro has the upper hand. In some specific tests, the Windows Subsystem has proven to be superior to Ubuntu. For example, when stress testing with the Nginx web server.
Some more than curious data that reflects both the excellent work of Microsoft when creating its subsystem, as well as its great weaknesses.
Will WSL be able to replace Linux distros as we know them?
Taking an average of all the data obtained, we can see that the Windows Subsystem for Linux (version 2, specifically) is between 6 and 7 percent below the performance offered by a pure Ubuntu physically installed on the PC.
Microsoft has improved a lot, and it is that a great performance has been gained after the arrival of the new WSL2. And surely there is still room for improvement. But we cannot forget that we are talking about a virtualized operating system, whose control depends on the hypervisor (Hyper-V in this case) and that, although it improves something else, it is difficult to replace a physical installation of Ubuntu, or any another Linux, at least in terms of performance.
We also remember that soon we will be able to run applications with a graphical environment (GUI) in WSL2, very useful for those who want to test a program of this operating system without having to install it from scratch.