By now many of you already know that video-on-demand platforms such as Netflix, HBO and the like are succeeding worldwide. But before they arrived, the consumption of local video with programs such as VLC , among others, also grew greatly in recent years.
And it is that thanks to the equipment we have today in terms of hardware power, and the programs available, the video is available to anyone. Only a few years ago this was something almost unthinkable, more if we talk about works related, for example, with the editing of these contents. For this, equipment and configurations were needed only within the reach of a few privileged or professionals in the sector.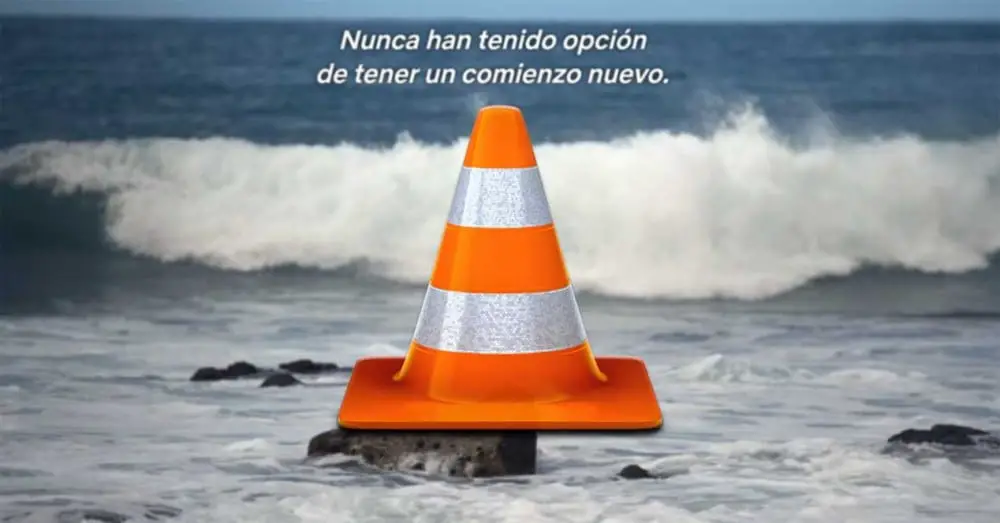 But as we tell you, times have changed substantially, making video as affordable a multimedia element as photos or music. That is why at the moment, just as we have a photo viewer on the PC, we have a player, or even a video editor .
Well, in these same lines we want to focus on a specific program that is present today in most teams. Whether we talk about mobile devices, or desktop PCs, the truth is that VLC is installed in most of them. As most of you probably already know, with this software we mean the most complete and used video player of the moment.
VLC, a software that offers what we need for videos
In fact at this point and after so many years between us, cataloging this software as a simple player, may be a bit far from reality. We tell you this because with the passage of time and the VLC versions, this is a program that right now goes far beyond what a player offers. As you can imagine we say all this mainly due to all the additional functions it offers us. Most of them we will find in the Tools / Preferences menu option.
And it must be taken into account that from the tabs that we see in this window that appears, we can customize multiple sections of the program. As it is logical to think, these will serve to adapt the behavior of the video, improve it, personalize the audio, the video, etc.
The truth is that the list of possibilities that VLC presents to us is tremendous. In fact, if we are advanced users of this type of content , we can even carry out editing tasks for these files, directly from here.
Well, once we know this, we tell you that in these same lines we are going to focus on a type of element that is increasingly common in home videos. Specifically we refer to the subtitles. These can be used as a complement to or help with video content as such, or for example to practice other languages. It may also be the case that the movie or series we are playing is not available in our mother tongue, and the use of subtitles is practically mandatory.
Correctly use subtitles in a video
So much so, that from the same main user interface of the program , we find a menu option that gives way to the management of these elements. In this way and from the Subtitle menu, we have the possibility to add a file that contains them, or opt for several different tracks.
Of course, despite all the utilities and modes of use that the aforementioned subtitles can present us in a VLC video, they also have flaws. And by this we don't mean the transcription or translation errors that are so common, no. With this we are talking about one of the most annoying moments that we can live when using these subtitles, desynchronization. Some subtitles that are not correctly synchronized with the image or the audio of the video that we are seeing and hearing on the screen , can spoil the entire viewing experience.
We are talking about a minimal margin of error, but that it remains constant throughout the video, can become insufferable. This is usually a very common mistake by the person who created that additional subtitle file for a particular video file. If it wasn't accurate enough, it results in that bad timing. Of course, we must bear in mind that this has a solution if we talk about independent subtitles, if they are already integrated with the image in a single file , there is nothing to do.
Synchronize the subtitles with the image in VLC
Fortunately programs like the one we have mentioned in these lines, VLC, presents us with an integrated function to overcome this problem. For all this, the first thing we must do is go to the Tools menu and then opt for Effects and filters.
Once in the new window that appears here, we have to go to the tab called Synchronization, which is what really interests us in this case. In fact, we find a total of four controls that will help us when synchronizing the subtitles with the image and with the audio.
At this point, you should know that we are talking about a very small adjustment here, so we must be precise. We will likely have to do several tests before the timing is perfect. For this we find, on the one hand, the synchronization of the audio and video, and on the other, the subtitles with the video. Thus, we can use milliseconds forward or backward in any of the two selectors that we see here. Similarly in this window we can adjust the speed of appearance of the texts of the aforementioned subtitles in FPS .