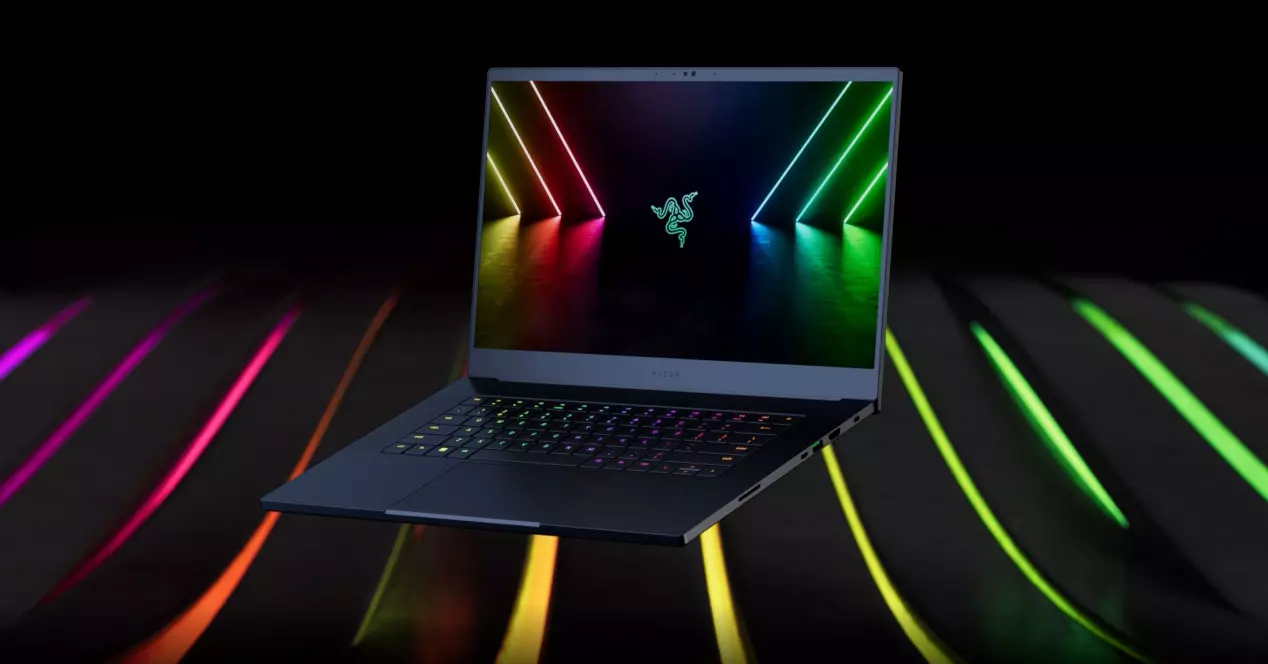 More and more users are looking for the mobility of their computers but without losing the processing capacity to face the most demanding video games on the market. Those AAAs that are the ones that require the most processor, memory and, above all, graphics card, to be able to enjoy all the technical deployment of those titles that fill our eyes with the best 3D environments and engines. And in this section the new Razer Blade 15 has a lot to say.
Graphic power unleashed
As we tell you, the new model of the Razer Blade 15 range is a real beast that focuses on offering the best possible gaming experience , not only because of the graphics and processing capacity offered by its 12th generation Intel processor, but also by other components such as the screen, which are updated to allow refresh rates that will be perfect for those who compete (almost) professionally in the field of eSports.
Not in vain, we will be able to choose to enjoy our favorite games in three different resolutions , each of them with extraordinarily precise refresh rates that will not let us lose detail of each decision we make, which will give us a brutal competitive advantage in titles like CS-GO , where getting ahead of the enemy with a single frame can mean victory for our team. Thus, we will have different configurations that offer each player the refresh rate that best suits their needs: 360, 240 and 144Hz for FHD, QHD and 4K screen resolutions, respectively.
Now, all that unleashed power has to have the backing of a good processor, as is the case with the 12th generation Core i9 that they equip, or that graphics card that does not know about chip supply problems and that puts in our laptop all the power of the GeForce RTX 3080 Ti , one of the best models that we can take on the move to avoid performance drops with any game that has reached PC digital stores so far.
Design and versatility
Anyway, all that processing power then comes wrapped up in a design that isn't too bulky. In the past, having a gaming laptop was equivalent to carrying around a piece of junk with a rough design, an impossible thickness to handle and a weight that made it practically impossible to carry it comfortably on a daily basis. On this occasion, Razer's work has also been directed in this direction, creating an extraordinarily thin device of just 0.67 mm.
In addition, we will have 1 TB storage, an extra PCIe slot, configurations of 16 or 32 GB of RAM (DDR5 4800MHz), vapor chamber cooling system, key-by-key RGB lighting, SD card port and Windows 11 Home as the output base operating system, so you will not need any update from Windows 10.
So if you are clear that your next laptop is going to be a gaming model, connectable, for example, to an external monitor to also enjoy it at home, the Razer Blade 15 is a more than advisable option . And transportable.