Windows 11 development is on track. Microsoft continues working on its new operating system and presenting us, almost every week, some new features that will arrive with its new operating system, and a system that, of course, is giving a lot to talk about. The new Windows will renew almost every aspect of the operating system, in addition to adding new functions and features long awaited by users. Unfortunately, it will also remove many functions from the operating system. And this is no longer liked by users.
From the moment the first Windows 11 ISO image was leaked, the eliminated or unavailable functions already gave almost more to talk about than the news that the new system presented to us. Week after week, Microsoft has been improving its operating system with new features and functions so that, little by little, it is approaching its final version. However, as this happens, users fear that it is less and less likely to see the removed features again become part of the operating system.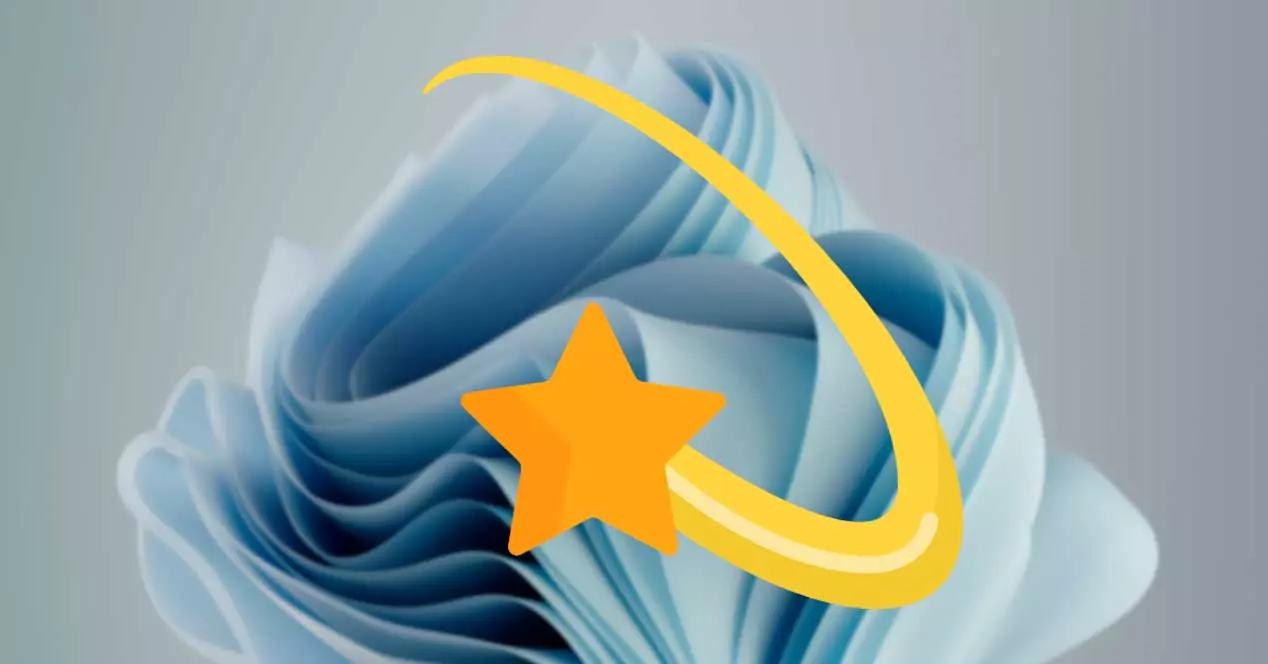 The features they want most to bring back to Windows 11
Users keep complaining about some of the features and functions that have disappeared from Windows 11. And these are the ones they ask for the most according to Microsoft's Feedback Hub.
The task bar
One of the aspects that has changed the most in the new operating system, and that has raised the most controversy, is its taskbar. Microsoft has wanted to greatly simplify this element of Windows so that, in addition to making it more modern, it is much simpler and creates fewer problems for users.
One of the functions eliminated from this taskbar, and one that most users ask to return, is the possibility of moving it to any part of the screen . Some users placed the taskbar at the top, or on either side. But Windows 11 will only allow you to place this bar at the bottom of the screen.
It is true that, at least, it allows us to choose if we want the icons to be aligned to the left or centered (and thank goodness). But this is not enough.
Another aspect removed from the taskbar is the context menu for the taskbar . Before, by right-clicking on this bar we could see a series of options that allowed us to configure the operation of this element. However, by right-clicking on this taskbar now, we will only see one option to open the settings, nothing more.
The ability to add new applications to this taskbar has also been unnecessarily complicated. In Windows 10, for example, we could anchor any program by dragging its icon to this taskbar. Now we can no longer drag icons to the taskbar , and we have to turn more to pin our favorite programs.
The start menu is another of the elements that has changed the most in Windows 11. Although it is true that users like this new start menu, what is not convincing is that there are elements that cannot be deactivated. For example, the recommendations section cannot be removed from this operating system. And there are also other objectionable aspects of this start menu, such as not being able to organize the programs in groups, or the disappearance of the Live Tiles.
Other features that need to change
There are also many other aspects of the new Windows that users have not liked. For example, without going any further, the controversial TPM 2.0 . This has become an essential requirement to be able to install Windows 11 or upgrade from 10 to this new Windows. However, it is necessary to have a computer with a relatively new CPU and to know how to activate this functionality from the BIOS. A problem for many users.
The " PC Health Check " app that allows us to check the requirements of our computer to be able to install Windows 11, should also be much more precise when it comes to telling us why our PC cannot with Windows 11.
And finally, users want the drop-down panel to return when clicking on the calendar, just like in Windows 10. Thanks to this panel, it is very easy to see, at a glance, the events and reminders for today. This is another possibility that, for no reason, has disappeared in Windows 11.
When does Windows 11 arrive?
Microsoft still has time to rethink things and return some of these features to users. Although, to be honest, it is difficult for this to happen. Windows 11 is not only a new version of Windows, it is a before and after within this operating system, something that will mark the future of both Windows and Microsoft. And, therefore, it is unlikely that the functions removed, and that have not been reactivated yet, surely we will not see them again.
Windows 11 is currently in beta, and almost every week Insider Dev users receive a new build with updates and fixes. If all goes well, the new Windows should reach users between the months of October and November of this year. And, in addition, it will be totally free.