Wireless connections are very important in the day-to-day lives of Internet users. We have more and more devices connected to the network without using cables. We are talking about laptops, mobiles, tablets … But also many computers of what is known as the Internet of Things. In this article we are going to focus on Wi-Fi adapters for laptops. We are going to explain what to consider when purchasing one.
Why it is important to have the correct Wi-Fi adapter
Simply having access to the Internet is not enough. We all want it to work fast, to have good stability, and for the quality of the connection to be as expected. It is true that different factors come into play, such as the rate we have contracted, the type of device we use or the proximity to the access point. But if we talk about a laptop, something that can make a difference is the Wi-Fi adapter that we are using.
This makes it very important to choose the type of adapter that we are going to buy very well. Most modern notebooks come with an internal wireless network card, which in many cases may be more than sufficient. However, for the most demanding users, for those who are going to connect further from the router and want to take full advantage of the speed, it may be interesting to buy a new adapter.
As usually happens in these cases, we can choose a wide range of possibilities. But of course, not all devices are going to be the same; there will be some that offer greater speed, better performance, more stability … Let's see what points to take into account.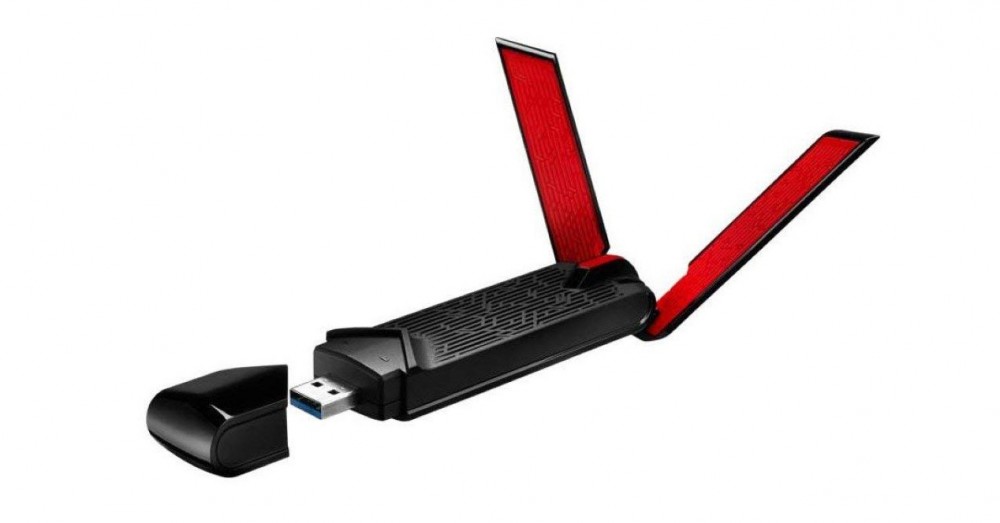 Which Wi-Fi adapter to buy
The Wi-Fi adapter is going to be a very important piece if we connect wirelessly. We are going to need it to be powerful, to cover the needs so that our laptop receives the signal in the best possible conditions.
Internal or external
Do we buy an internal or external Wi-Fi adapter? Ok, first we can say that our laptop already has, as a rule, an internal wireless network card. If we are going to buy another, it is because we seek to improve performance, have better speed or coverage.
It is true that we can find an internal network card sufficient for day to day. For example, if we are going to connect near the access point, we would have no problems navigating the network. But if we want something more advanced, with higher performance, it is interesting to opt for an external Wi-Fi card. Normally the coverage is higher, so so will the speed and, in general, the performance that we achieve.
Dual band
A very important aspect is to choose a Wi-Fi adapter that is dual band . We can find cheaper options that only work in the 2.4 GHz band, but it would be a mistake if we want to achieve maximum speed and that can be adapted to current networks.
Therefore, our advice is to buy a device that works in both the 2.4 GHz and 5 GHz bands. The latter is the one that will allow us to have the maximum Internet speed.
Maximum transfer rate
Of course here we must observe very well what is the maximum transfer speed that a Wi-Fi adapter accepts for our laptop. There may be significant differences between one option and another.
The speed will be measured in Mbps . The normal thing is that if it is dual band it can accept up to 867 Mbps (Wi-Fi 5) and 300 Mbps in the 2.4 GHz band. However, we can find adapters that offer more limited performance. In addition, we can currently buy network cards that support Wi-Fi 6, so we could achieve a much higher speed as long as we connect to a compatible router.
USB 3.0
Without a doubt here we must acquire a device that is USB 3.0 . Otherwise we could not have a theoretical transfer speed higher than 60 MB / s. Today the vast majority of Wi-Fi adapters that we find on the market are going to be USB 3.0, since USB 2.0 is really in disuse.
External antenna
The big question: do we buy a Wi-Fi adapter for the laptop with an antenna or without an external antenna? It should be noted that we can find devices with or without an antenna and that it offers good performance. However, as is logical to think, those who have an external antenna are going to have, at least on paper, a better performance.
The external antenna can even be oriented according to our interests. There are also devices that allow, through an extender, to place the antenna further from the laptop. The latter is very useful if we want to place it in a higher position.
It should also be noted that some devices allow you to change the external antenna for a more powerful one. Therefore, the recommendation in this case would be to acquire a device that has an external antenna.
MU-MIMO technology
We see this term very frequently on the web. MU-MIMO technology has become essential to get the most out of a wireless network. It allows you to provide two streams of data simultaneously, thus improving the performance and efficiency of the entire network when connected to a compatible router. It is certainly something to keep in mind.
Encryption type
As we know, to protect a Wi-Fi network it is not enough only with the password that we use; You must also take into account the type of encryption and avoid those that are outdated and can be exploited by an attacker.
In the case of the Wi-Fi adapter, we must ensure that the type of encryption it accepts is compatible with the highest standards. At a minimum, you will need to accept WPA-2. Today it is the most widely used type of encryption, although WPA-3 will gradually gain ground.
Take into account the size
One last point that we want to highlight when buying a Wi-Fi adapter for the laptop is the size . Are we constantly moving the computer from one place to another? In that case, it may be interesting to acquire a device that does not occupy much. We can even take into account the possibility of disassembling the antenna and occupying even less.
We have very small devices, while in other cases it can be much more superior, even with several antennas. We must take this aspect into account to choose which one best suits what we need.