If we ever want to go to the countryside or one of those excursions in which we are away from civilization for several days, we are going to need energy, since, although we are far from the bustle of the city, few will resist being able to take more than a glance at your phone, tablet or computer. That is why it is so interesting to be able to have a charging device like the PowerOak BLUETTI AC200P that we are going to show you.
It is as if we carry a power plant with us, because of the number of different options it gives us and because its capacity is truly amazing. But let's go in parts.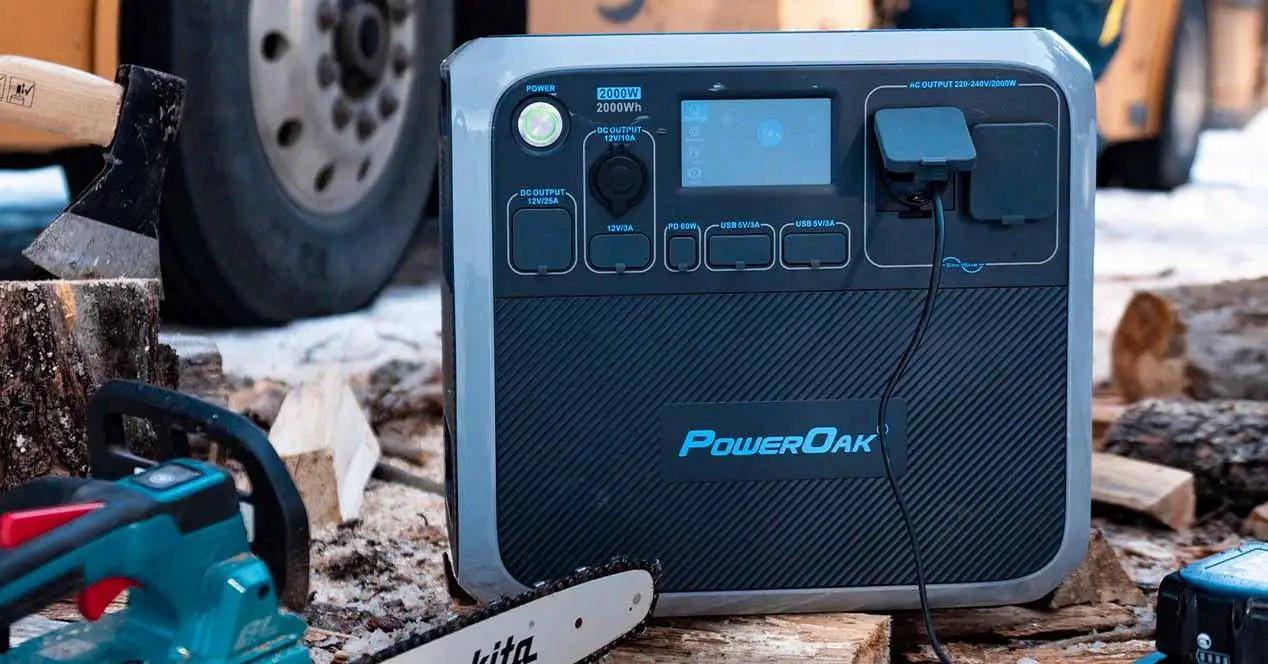 specs
Looking at the specifications, we already realize the enormous potential of the PowerOak BLUETTI AC200P.
2,000w / h (166,000 mAh) high-capacity lithium battery.
2 x AC outlets.
1 x USB-C PD 2.0 60W.
4 USB-A ports. TO
1 x PV 35-150V / 12A
MPPT charge controller
2 x 15W wireless charging pads.
Intelligent cooling fan with temperature control.
Smart touch LCD control panel.
Designed in a big way
The first thing we realize is that the dimensions of this device are not precisely contained , since, with its 41.9 cm high, 38.6 cm wide and 27.9 cm deep it denotes that it has been designed in a big way. What does penalize is the weight, since we are talking about 27 kilos, a fairly substantial amount that prevents carrying it with one hand.
This is not a very careful design, but it is also true that for this type of device this is something that is not very important. What is truly substantial is how well finished it is and that its casing is designed to withstand high temperatures .
Large load capacities
The charging capacities of the PowerOak BLUETTI AC200P are really high since we have a good number of possibilities at our disposal:
We have two 220V / 230 volt AC power outlets in case we want to charge power tools or some appliances.
Four USB Type A ports , ideal for charging smartphones and tablets.
A USB PD (Power Delivery), which is capable of delivering 60W power.
We can control all load levels from the LDC touch screen on the front. In it we observe the voltage, the power and the temperature that we have at the moment.
If what we want is for the PowerOak BLUETTI AC200P to recover its maximum battery level because it no longer has it, tell us that it takes about six hours to fully charge. We can also charge it through the solar panels that it brings or charge it by plugging it into the car. But these hours can be reduced to three, thanks to the fact that we can use two network adapters or connect it simultaneously to the current and to a solar panel. Something that seems like great news to us is that the battery, once we have charged it, can last 24 months with a full charge.
It also has wireless charging on the top of the unit where it houses a couple of padded areas that are capable of charging devices compatible with the Qi standard and that achieves a power of 15 W.
All these charging systems that we have told you can be used at the same time , so we can consider this fact as one of the strengths of this power station.
To dissipate the heat, as is normal, it incorporates a fan that is really silent and that turns on when it reaches 45 degrees Celsius. In this way you will always be protected against any type of temperature rise.
It can't work better
There is no doubt that this is a high quality product. The capacity of its battery is impressive, since we are talking about 2,000 watts / hour, being able to charge several devices of different types at the same time , such as smartphones, tablets, a blender or a juicer, to give you several examples.
But it does not stop there, but it is also capable of providing enough energy to move drills or saws without problems, without forgetting to take care of the battery, since it has protection systems against overloads or short circuits , which means that each of the Devices that are plugged into the PowerOak BLUETTI AC200P are individually protected.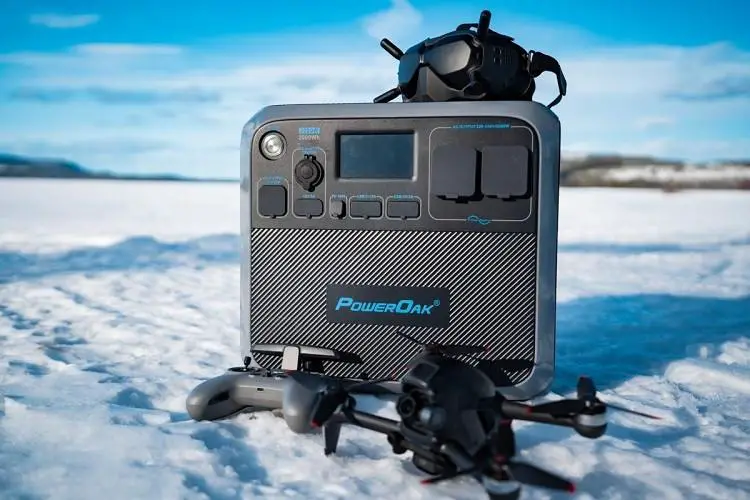 What is clear is that this is a device of high quality, very versatile and with a huge load capacity for a very high amount of products. It is true that its weight does not exactly accompany handling, but it is supplemented with the rest of the virtues that are many, as we have told you. Anyway, if you are looking for something lighter and more compact, although less powerful, the brand also has the AC50S , a model with a capacity of up to 300W with much more contained measures.
In any case, the PowerOak BLUETTI AC200P is a safe bet in versatility, protection, levels and forms of charge, as well as power. If all of this is paramount to you, it could be a great buy.