Surely you have read everything about the blue light emitted by the screens of our devices, be it the mobile, the tablet or the computer itself. Many studies say that it is a type of light that causes visual fatigue, irritation and dry eyes, lack of sleep, etc. To avoid this type of situation or the consequence of spending many hours in front of the computer, the most common is to use screen filters. That is why, below, we are going to show some screen filters for the computer that can help us protect our eyes and increase our privacy.
Although there are some recommendations when using the computer and other types of devices whose screens emit blue light , such as reducing the time in front of the screen with breaks from time to time, maintaining distance or avoiding that the little ones and older ones spend a lot time in front of them, we can also use this type of screen filters.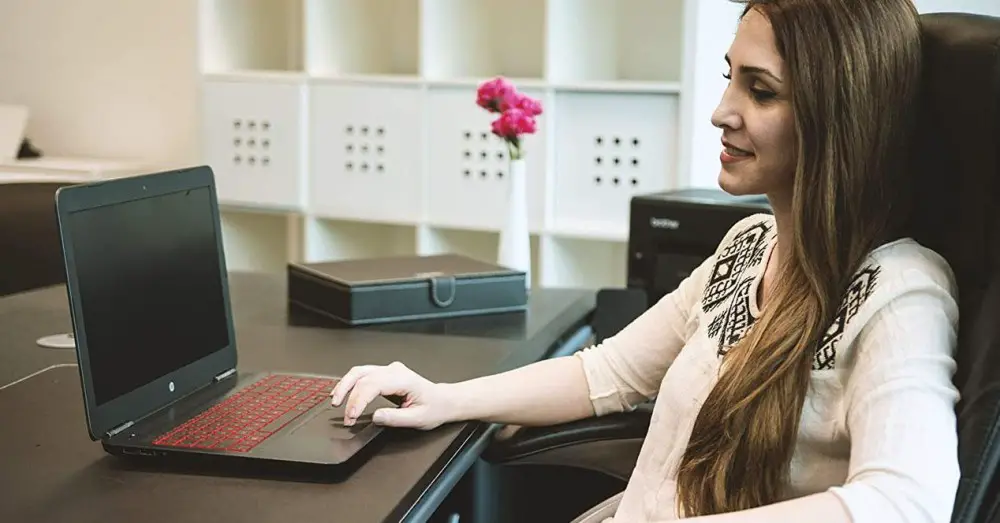 And is that this type of light can cause certain damage to the retina of the eye and even alters circadian rhythms . That is, it favors the decrease in the secretion of melatonin, which is the hormone that is directly included in the circadian rhythms of sleep and that makes us sleep more or less.
In addition to helping us protect our eyesight and related problems, these computer screen filters can also increase our privacy. To do this, we can find certain models that prevent the information displayed on your screen from being seen if you are not sitting right in front of it. Therefore, we will avoid all those prying eyes that anyone behind us.
Screen protectors or filters for your computer
VistaProtect
High-quality anti-blue light and privacy screen filter that ensures that any information displayed on the screen is only seen by us. In addition, it also includes an anti blue light coating capable of blocking up to 90% of harmful emissions. It offers two installation options, permanent fixing using adhesive strips or temporary so that we can remove it and put it on whenever we want. Available in different sizes for all types of screens.
Prize
Filter or screen protector to prevent the most curious from seeing what is shown on our screen, since it has modern technology that offers a viewing angle between 30 and 60 degrees. In addition, it is also very useful to protect the screen of our laptop from all kinds of scratches and scratches. It is very easy to install and is available in different sizes for 13.3, 14 or 15.6 inch screens.
KONEE
Filter for the computer screen that offers two ways of installation, fixed or removable. It allows us to increase our privacy by darkening the screen and prevent the displayed content from being seen from a viewing angle of more than 60 degrees. In addition, it considerably reduces exposure to blue light by up to 96% to protect our vision. Model available for different screen sizes.
PaceBid
Screen filter for the computer that offers great compatibility and is available in different sizes. Darkens the screen to prevent other people from seeing the displayed information if they are not within the viewing angle, and greatly reduces stress and eye strain. For them, it has anti-reflective and UV and LF radiation reduction properties. It allows its fixed installation or with tabs that allow it to be removed and put on easily.
SALOVES
Screen filter for a size of 13.3 inches with privacy filter that offers a viewing angle of 45 degrees and protection for our eyes. It offers a UV filter and reduces blue light to avoid eye strain when we spend many hours in front of the computer. The filter can be put on permanently or in a way that we can remove it and put it on with ease. It also helps prevent scratches and scrapes on the PC screen.
Cobus
Screen filter available for various screen sizes that offer protection for the sight with the block of the blue light of the devices and that also allows us to increase our privacy. It only offers a viewing angle of 30 degrees so that no one passing behind us can see what is displayed on the screen unless they are directly in front of the screen. It allows permanent installation or we can put it temporarily to remove it and put it when we want.
ARCANITE
Screen filter made of very light materials but that offer great resistance. It protects our eyesight by reducing blue light from the computer screen while increasing our privacy, allowing only a 60-degree viewing angle to avoid prying eyes. Available in various screen sizes and with different aspect ratios.
FiiMoo
This FiiMoo screen filter is available for different screen sizes and aspect ratios. It is not compatible with touch screens and offers the option of permanent installation or so that we can remove it and put it on whenever we want. It blocks blue light from our screen to protect our eyes thanks to a 7-layer design and also has UV and radiation protection. It has a matte finish to avoid reflections and that allows us to use the computer even in bright sunlight.
AiMok
This AiMok screen filter fits any 13.3-inch screen with a 16: 9 aspect ratio. It is not compatible with touch screens and has the latest blue light filtering technology with a 7-layer design that also offers great protection against radiation. Very easy to install, it offers great transparency and prevents glare. It also protects the screen from scratches.
XIMI
XIMI screen filter that fits any 15.6-inch model and 16: 9 aspect ratio. It has a blue light filter capable of blocking up to 90% of the emissions of this type of light to reduce eye fatigue, blurred vision and dry eyes. It offers high clarity to enjoy a wide range of colors and protection against dirt and fingerprints.