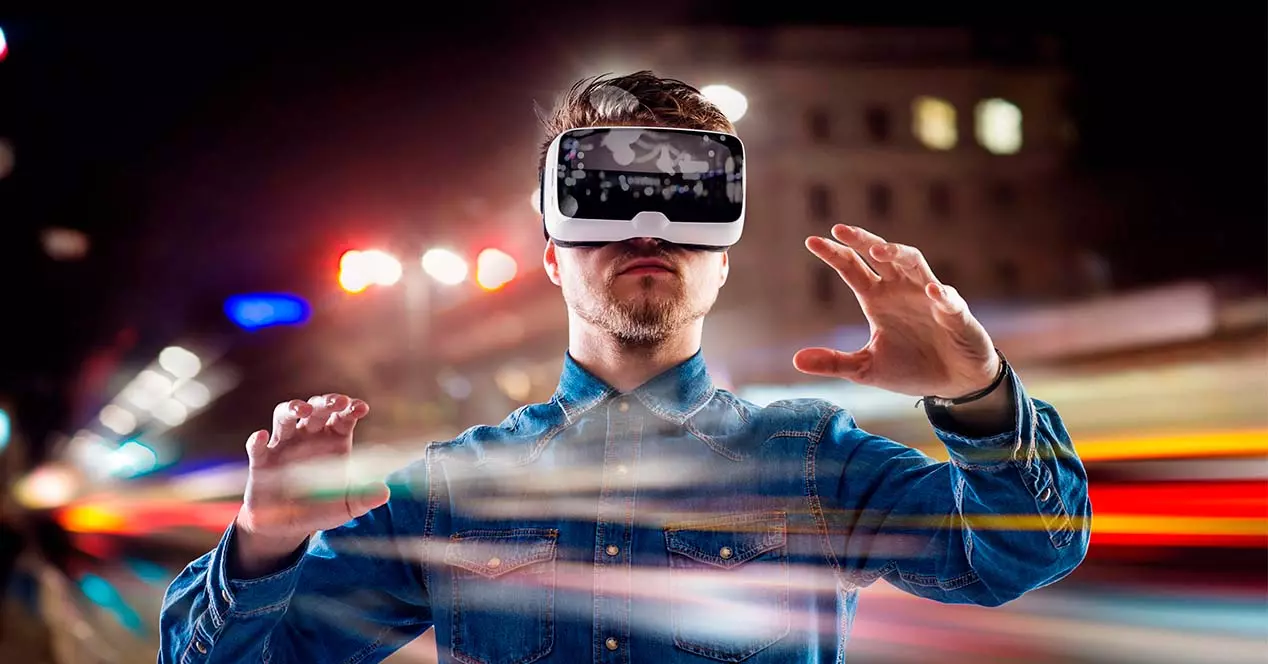 Although a few years ago virtual reality sounded like a science fiction movie, the reality is that it is no longer considered a futuristic technology. VR has all kinds of interesting uses in our day-to-day lives and is also helping to make great strides in the educational or medical sectors. It is the fundamental basis of many projects that will make our lives easier or simply provide a new way of having fun and having a good time with friends.
Virtual reality is the technology that allows us to transport ourselves to a fictional setting or environment with the appearance and feeling of being a totally real place. Let's say that we create the illusion of being immersed in that environment. Streaming platforms like Netflix already allow us to enter their world of VR. In addition to the leisure possibilities that virtual reality offers us, it is also a source for creating new projects with which to build a house, create urban art, characters for video games, etc.
Main tools
To become true virtual reality experts there are certain tools that we must master. The range is very wide and there are some that can be common to any type of project and others that are more specialized in a specific sector.
3D modeling software
One of the fundamental elements for applying virtual reality in a project are 3D models. If our goal is to create our own and personalized designs, we must know how to use 3D modeling tools. There are mainly two types of tools for 3D design. On the one hand, we have the programs that are usually used for the creation of infographics or the development of video games, among others. In this type of software also used in the cinema, one works from polygonal meshes. In this way we can control the number of polygons that we create in 3D, the mapping and other options.
On the other hand, there are programs in which 3D models are generated in a different way than polygonal meshes. Traditionally these programs have been used more in capos such as architecture and engineering. If our project is focused on creating a video game, it would be better for us to opt for software that allows us to work from polygonal meshes.
Image editing software
A key element in creating more realistic solutions is the use of materials and textures. In the projects, each of the textures belongs to an image file, so a fundamental tool will be image editing programs such as Photoshop or Illustrator.
Creative projects
As we explained previously, some of the tools to carry out virtual reality projects are focused on a specific sector. It is also important to differentiate between virtual reality and augmented reality, since each of them offer us different opportunities.
Architecture
In architecture, the use of reality opens up a world of possibilities for creators. Free tools like Storyboard VR give us free rein to create prototypes. It allows you to enter, organize, scale and animate using simple 2D assets. Its creators advocate that it is a fairly easy-to-use tool that allows its users to share ideas and get feedback early in the design process.
On the other hand, Eyecad VR is a tool that allows you to create fantastic and interactive virtual scenes. Of course, with the need to use virtual reality glasses such as the Oculus Rift from HTC. It has an application so you can share the created project with your client or with a friend. Its potential lies in its high compatibility with Rhino 3D or Sketchup. It also allows real-time rendering and moving objects, in addition to having a library of 3D objects.
Art and others
Gravity Sketch is an immersive 3D design tool that started as a VR sculpting tool for car and shoe designers, becoming an intuitive and cross-platform 3D creation tool. In this case, it has been redesigned for mixed reality, that is, it is valid for both virtual and augmented reality.
When it comes to virtual illustration and animation, the Quill tool is famous for being the tool developed by Oculus Story Studio for the creation of the first animated illustration experience created entirely through virtual reality: "Dear Angelica." An ideal tool for professionals and lovers of painting, since it allows to work in watercolor, oil paint and pencil. In addition to the creative possibilities in the world of drawing, it is also possible to make 3D animations with Quill.