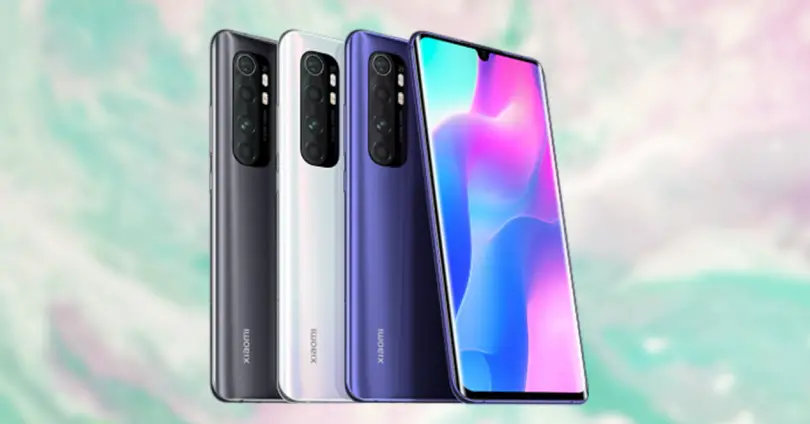 One of the latest technologies for the panels of mobile devices and the one that has most squeezed image quality has been curved screens , especially Amoled ones. Since it has become the most advanced, but it has negative aspects such as price or ease of breaking, which we will detail later. For this reason, it is necessary to know all kinds of tips and tricks to prevent it from breaking.
Therefore, if you are a user of any of the models that exist with a curved screen, such as Samsung and Xiaomi or from another manufacturer, it will be very useful to know a series of recommendations that will help us extend the life of the panel of these mobile devices. In addition, that this way we will get rid of the possible and feared breakages.
The problem with curved panels
As good as they are, one of the first flaws we found is that, having curves and no edges, they make them much more fragile, compared to terminals that have wide frames. Well, they make the phone more resistant to possible shocks. Although they have Gorilla Glass technology, these panels are more prone to breakage than smartphones with metal frames . However, it is normal that we want a mobile with this feature, since they are more striking to look at.
Another negative factor is that the better a screen is, or the more difficult it is to manufacture, the more expensive it will be to repair , and the case of curves is no exception. So, if it breaks and we want to change it, both this and the digitizer, it will be even more expensive than if we were dealing with a smartphone of the same range and specifications, but with a normal and current screen.
In addition, it is not the only negative aspect, since, as we said, it is more susceptible to breaking if it hits the ground on the side. And that's not all, as it will be more difficult to find a cover or protector that fits your measurements, as well as being more expensive.
Even holding the mobile phone with a curved one can be even more uncomfortable to hold than a conventional one. This is because the bezels on the terminal allow us to hold the smartphone with greater security. Therefore, in these cases, it will be highly recommended to get a rugged case that makes it difficult for the mobile to slide in our hands.
Protector for curved screens
Tempered glass has been, and continues to be, one of the most used protectors in terminals. Since it is one of the keys to prevent the screen of our mobile from breaking, since they have great resistance. The main reason is that, if the terminal falls, the most likely thing is that the glass will end up breaking, but not the panel, which is what really matters to us. Also, finding this type of protection will be much cheaper than hydrogel protectors .
In addition, the main difference that we find between these protectors is that the hydrogel protectors if it manages to cushion the blow and, therefore, does not end up breaking. Therefore, it will also last us much longer. And that's not all, as they are manufactured to fit the corners of the terminals and especially to devices that have curved panels. The bad side is that they are much more expensive than the previous ones and putting them on our own is sometimes an impossible mission, having to turn to an expert.
Check that the AMOLED panel does not burn
It is quite common for different burns to occur on the front due to pixel wear. Luckily there are different ways to prevent this from happening to a great extent. In addition, we cannot forget that AMOLED screens represent colors based on the composite of each pixel.
Therefore, one of the first preventive measures will be to adjust the brightness, it may seem like something that will not help at all, but for an AMOLED it will be of great help. We can reduce it both from the settings or by activating it to adjust according to the light that exists in our environment.
Another method will be to use widgets that have light colors and that are presented statically in it to a lesser extent. This is basically because they will make the panel degrade faster . Therefore, it is advisable to use a dark widget or at least change its tone or position throughout the entire screen.
The buttons on the screen will also influence, because again they are of a light tone and are in static in the same area of the panel. So it is better to disable them. The same happens with the keyboard, the ideal would be to change its appearance to a darker color to further reduce the risks of burning.
The best way to clean the screen
One of the first aspects that we must take into account before we start cleaning the mobile panel is the mandatory fact of never using aggressive chemical products . More than anything, because they can cause various important damages that will only be solved if we completely change the panel. That is, you will not have to use bleach, ammonia or any type of similar product.
To clean it in a correct way we will have to do it with a small cloth, which we usually have at home since it usually comes with glass glasses to see or sun, or we will have to buy it. In addition, it is important not to use other materials such as towels or disposable paper.
There are even small wet wipes designed to clean the lenses of the glasses that can be of great help. Although, we can also choose to mix a little alcohol in water, to wet the corner of the cloth that we have and then pass it well throughout the panel.
Although we will also have the option of wetting a small microfiber cloth to gently pass it over the screen, in order not to scratch it or leave marks. After passing the dry microfiber cloth again, we will be able to leave it as new without damaging any part. Since a good maintenance of this, it will be essential to achieve that it has a longer useful life. You can even buy small cleaning kits with which we will have everything you need to clean the panel of our terminal like true professionals.
Use a full cover
Today there are different covers for mobile devices, although this does not mean that they are all good for these terminals or fit our needs. The ideal would be to get some that are capable of absorbing shocks at the corners of the terminal or that exceed the thickness of the terminal, to give greater protection to the curved panel.
The doubt can also arise between choosing a rigid or flexible cover . But, it is best to be both flexible and rigid. The casing, therefore, should be reinforced at the corners to avoid extensive damage to the edges and thus prevent it from breaking completely into a thousand pieces. However, there are covers that have complete protection, which will prevent us from even having to buy a protector for the front of our mobile device.