Yesterday all new versions of Apple software were released except for macOS Monterey. However, we must say that a part of the most important news of this version has already been advanced. We are referring to Safari 15 , the new version of the browser presented for that version of macOS and which, however , can already be downloaded on computers that have macOS Big Sur.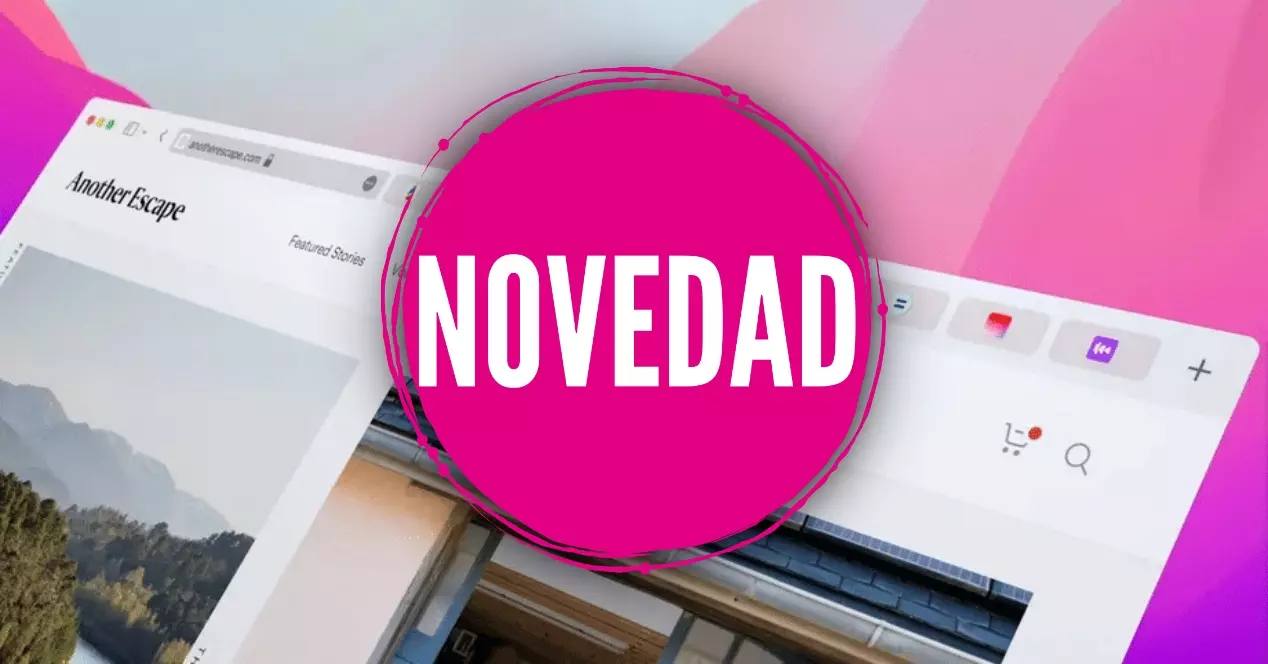 What's new in this version of Safari?
If we look at the list of new features in macOS 12 Monterey we can see that it comes with a few changes. Nothing reprehensible if we take into account that Big Sur already represented a more than remarkable change for Apple computers. One of these novelties is found in Safari, which has been visually redesigned offering two new ways to view tabs.
On the one hand we have a new view where the tabs can be grouped at the top without taking up hardly any space when they are not open, and can even be differentiated by the favicon of each page. But we can also have the classic format of tabs located lower and always keeping the same size, something that was not really launched at the beginning, but that Apple had to introduce in the betas due to the numerous complaints that there were about the new design.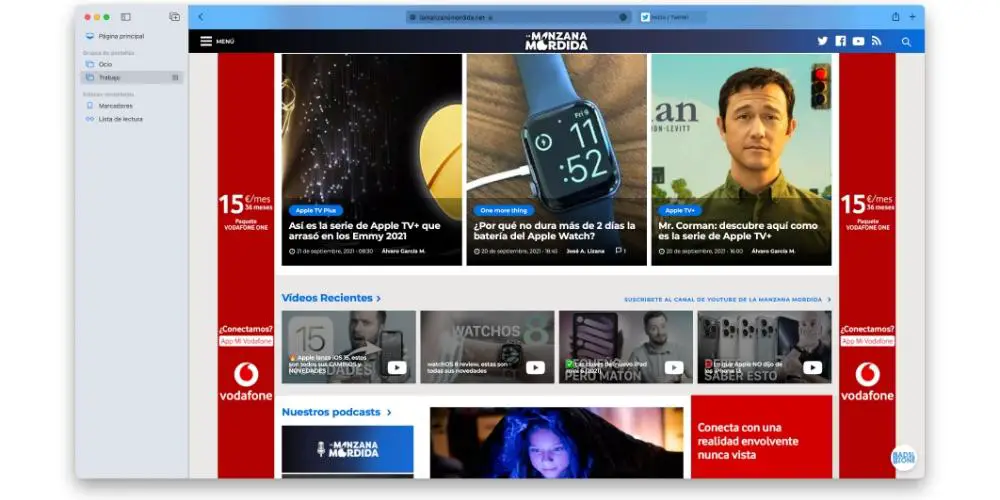 Also in the aesthetic field we see changes and that is that the upper bar can be the same color as the page that is being visited, giving a greater sense of immersion. Although this function, like the previous one, is also optional and the classic view can be selected if desired. Tab groups have also been added that allow you to regroup several pages so that, with a single click, they can be opened quickly. In addition to this, we find other improvements at the level of browsing speed and privacy .
If you have a Mac updated to the latest version of Big Sur, 11.6, you can download this new version of Safari from System Preferences> Software Update , the same section as if you were to download a new version of the operating system. Of course, the download is very fast and does not require restarting the Mac . When you download it you will have to close Safari and when you reopen it you will find all the news.
When does Monterey arrive in full?
Well, as has become common in recent years, macOS is going its own way, unlike iOS and company. It is expected that the final version will arrive in October , although it cannot be ruled out that it will arrive in November (Big Sur was launched this month). We received the latest beta of this version at the end of August, so in theory we would be about to see some new ones that continue to advance and get closer to the official version that will reach the public.
The fact of launching Safari 15 early is an indication of this delay, as it happened already last year. There is a theory that Apple could be delaying the launch to hide references to new Macs that it would introduce next month, something that has been rumored for several months and that indeed seems to be coming true soon.