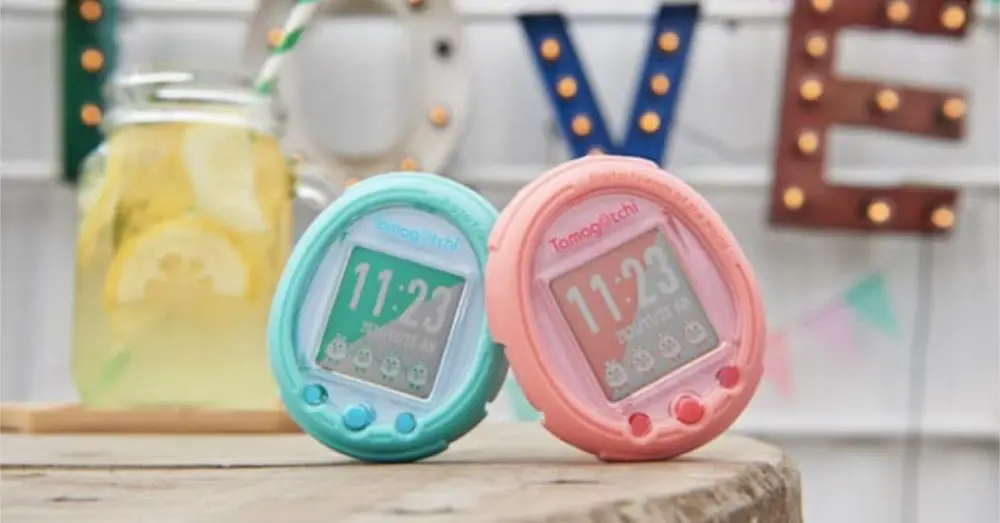 The Tamagotchi are back . Yes, once again and surely they will suffer the same fate as the previous ones, but what difference does it make. Or maybe not and now that they arrive in the form of a smartwatch they will be able to make their owners remember them more.
Tamagotchis shaped like a smartwatch
In 1996 Bandai launched one of the most successful toys, the Tamagotchi. These little creatures that lived inside a small digital keychain became one of the first virtual pets for millions of users around the world. Although graphically they all ended the same: dead. Because its owners forgot they had one within days of getting it.
Well, from that launch to today the Tamagotchi has returned on occasion, but always with basically the same product idea. Now I do it again, but this time it does change and arrives in a device that is no longer a keychain but a smart watch.
Tamagotchi Smart is Bandai's new smartwatch-shaped toy that will allow you to continue enjoying or nostalgically remember those years when you woke up in the morning and saw that your Tamagotchi had died and you were not sure exactly what day it did.
As you can see in the images and later in the promotional video, the new Tamagotchi Smart will not only have the smartwatch form factor as a novelty. There are three important features that this new proposal will add.
The first is that it will now use a touch screen so you can interact with it. An interesting improvement despite the fact that the three classic buttons below the screen are also preserved.
The second thing is that now it will also allow you to use your voice, but not in the way you are thinking. Here the microphone is intended only to recognize the voice of the user and wake him up. Nothing that you can say something to the Tamagotchi and think that he will meet you.
Finally, the new Tamagotchi Smart allows the use of external cards that, once connected, allow you to expand the information of the game itself and from which your Tamagotchi will benefit.
Tamagotchi Smart
The new Tamagotchi Smart was born practically as a celebration gift of the 25 years since the original model was launched and will go on sale on November 23, 2021 . Until then you will have to wait to see if Bandai confirms or not that it will also be sold in other countries or only in Japan.
It is true that it is launched where the destiny of these virtual creatures is launched will be practically identical for all of them: dying is abandoned by the user. Because we must admit that in promotional video everything seems super fun, but then in the day to day it continues to be a device more than based on whistles, it only seeks to attract our attention so that we can give it food, play or clean up. And that's fine at first, but then you get bored and you don't care how I die.
Regarding the price, assuming it is sold outside of Japan, they will cost about 60 euros to change  more or less. And those TamaSma cards with extra content would cost about 10 euros. Of course, if you want to test whether or not you would be able to take care of it, you can do so with the version in the form of an app launched for iOS and Android devices: My Tamagotchi Forever.