Smart speakers have become fashionable and it is not always easy to go for one or the other if you see that they are all the same or that they fulfill the same functions. There are differences or characteristics that you should pay attention to when buying one device or another, regardless of how beautiful it is in your living room or its price. So we explain a brief guide to buying smart speakers: what should we look at? What are their differences What do they do? Are they worth it
---
---
We solve the main questions you may have when buying smart speakers. We clear the doubts if you do not know if it is really worth betting on these devices that you see continuously in stores, on social networks or in WhatsApp videos. You can use your voice to ask her for almost anything you can imagine, to tell you a story, or to wake you up in the morning. But you can do much more and this is what you should pay attention to.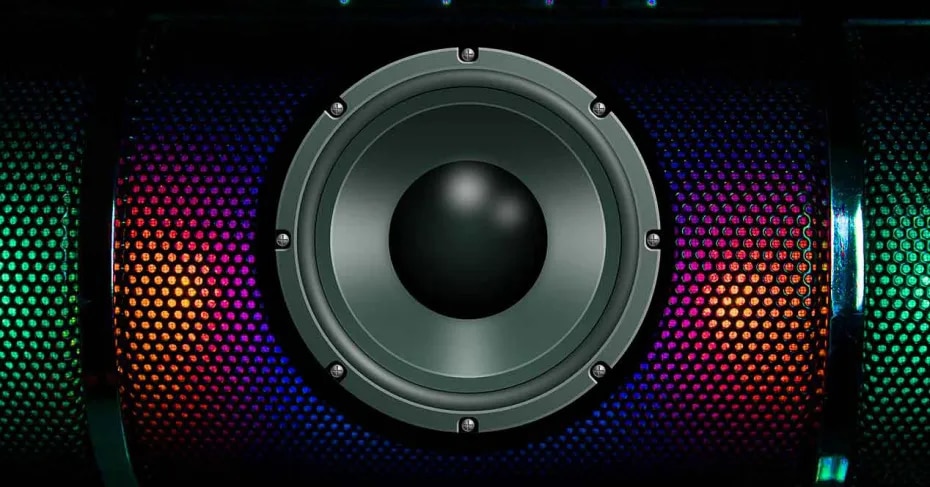 What is a smart speaker?
It is a device that has microphones and speakers to respond to everything you ask for. It not only makes sounds but also listens to you and manages your requests through a virtual assistant with which you can control everything around you: you can ask it to lower the blind, turn on the lights, sing a song for you, wake up in the morning … Not only can we use them to listen to music or the radio but we can also give orders or ask for what we need. A kind of "virtual butler" in speaker format to control a connected house.
In general, the better the quality or the range of the speaker the more quality you will have in what you hear but also the better capacity it will have to listen to you, at a greater distance thanks to the fact that it will incorporate a greater number of microphones, as we will see in the following paragraphs to help you to choose which one to buy.
They work with the main virtual assistants of today that we are accustomed to using on mobile phones , such as Siri or Google Assistant or Alexa. They were born several years ago and Amazon was the first to launch Echo but others such as Google Home devices, Apple's HomePod, would also come later. Although those of Google or Amazon may be the best known, there are other models of brands such as Samsung, LG, Xiaomi, Sony, Lenovo, Sonos …
Are they useful if you don't have a connected house?
You can probably get a lot more out of a smart speaker if you have a home connected with blinds or smart bulbs that you can control by voice. But just because you don't have them does not mean that this gadget will not serve you at all. You can, for example, set alarms to wake you up, activate timers, ask for recipes, ask you to tell jokes, ask whether or not there is a traffic jam on the way to work or know what the weather is each day. You don't necessarily have to have a connected home to have a smart speaker.
What is a speaker for?
There are many uses that you can give it on a day-to-day basis that may not even have occurred to you. Some studies claim that one of the main uses is to listen to music, as it could not be otherwise. But also among the most common uses is to inform yourself of the weather, ask for the news of the day, use the device as an alarm or stopwatch or control other devices that we have at home. For example, you can ask him to open Netflix. Some of the most common uses for smart speakers are:
Listen to music or podcasts
Check the weather forecast
Set alarms or timers
Listen to the most important news of the day
Prepare and dictate the shopping list
Control home light or bulbs
Control the temperature in smart homes
Turn the television on or off or turn the volume up or down
What can I connect them to?
As we say, one of the main uses of these devices is to control the house. Currently, not all of us have a smart house with which we can raise or lower the blinds just by asking for them, but in the future it will be much more common. Yes, it is common to have smart bulbs or plugs that you can manage just by asking Alexa or Google, for example.
You can ask to change the color of the light of the WiFi bulbs, to decrease the intensity if you are going to watch a movie … And everything centralized and that you can control with your voice. Currently televisions, light bulbs, surveillance cameras, plugs or thermostats are usually the most common for control and there are many plugs and power strips that we can turn off and, above all, many WiFi-compatible light bulbs that we can program, choose, change color . But it is hoped that soon we will also be able to turn on or off the oven or any other electrical appliance that is intelligent and compatible with these virtual assistants. Furthermore, centralizing all the control in our voice or in the application that we have on our mobile.
What should we look at?
There are many things that we must take into account if we want to choose one of these gadgets. It probably doesn't matter which one you choose if you just want a speaker to ask what the weather is in the morning. But if you want to go much further, you must pay attention to a series of important aspects and characteristics.
Operating system or ecosystem
If you don't have an Apple device, it may not make sense to go for HomePod with a more closed system. That is, when choosing a smart speaker you can see what you have in your house and what can be compatible with one or the other. Systems like Alexa or Google Assistant are more open and with more possibilities than others more closed like Apple with its Siri. It is important that you pay attention to what you want to control with that device and what brands are compatible with it. For example, your television or your light bulbs or your projector to watch movies.
You can check the specifications of each of the systems to see which brands are compatible. If you have a large number of Apple devices, perhaps it is worth betting on this brand because you will have a home connected through voice instructions to your smart speaker. If, for example, you use some of Amazon's devices to watch TV or with AmazonBasics plugs and other appliances, Alexa will allow you to control everything. There is no fixed rule for you to choose one or the other, but you will have to look at its uses and possibilities when deciding. It is also interesting that you look for information, consult compatible applications, interface, design of the apps …
Speakers and microphones
Obviously, one of the main uses smart speakers have is to be speakers. And we want them to be heard well. But we also want to be heard well when we say something. That is, we want the speakers and microphones of this gadget to be of quality so that we can listen to the music correctly from another room but also so that we can give orders without having to get too close to them. For example, without moving from the sofa.
There are big brands that specialize in audio technology that have speakers with an enviable quality with a clean and clear sound. But its price is probably higher than that of a more popular device on the market such as the Amazon or Google base range. Or its functions are more limited than with other ecosystems. What do you care more about? In these cases, study the specifications but also the needs of each one. Perhaps, at the user level, the person who is going to buy it is not able to distinguish nuances of higher or lower quality audio, but they will notice the difference in the ecosystem of applications or functions. Evaluate your budget, the microphones that each of your options incorporates, the size or type of internal speakers that the gadgets that you are doubting have.
The screen
In recent times we have seen how many smart speakers have a screen beyond speakers or microphones. They have become off-road gadgets that not only allow us to control them by voice but through a touch control similar to a mobile phone. The screen will provide us with more details and more information and we can have a more complete use since we can use it to consult the traffic route in real time, the time it is, the weather, consult the recipes while we listen to them or make video calls … Is it worth it? Yes, in some cases like the Amazon Echo Show, which is a hybrid between a 10-inch tablet and a smart speaker. The screen will give us more options but we have to take into account if we want such a complete gadget, if it pays us to pay more for it, if we have space … In addition, they usually not only include a screen but also cameras of different resolution focused on video calls.
Shape and size and design
The dimensions of the smart speaker are still important when buying it. Also the design. You will have the gadget always in view, in the living room or in the kitchen or in the bedroom. Knowing if it fits you well in size is important and it is something that you must take into account since there are great differences between models of the same brand or models of the same price but of a different brand. Design can be secondary in an electronic gadget but we can also take it into account since you go to see it every day and almost at any time.
Brand
The brand does not matter from the point of view that it will not matter if you choose one or the other but it is important that you bet on reliable and well-known brands , that you seek opinions, that you inform yourself. Wireless speakers have microphones and, in some cases, cameras. This may pose a risk if you bet on anyone you see cheap because it can be dangerous or not have the quality you expected from it. Always look for opinions, information, scores …
Most popular smart speakers
There are many on the market from many different brands, but we collect some of the most popular smart speakers based on what you're looking for, tailored to your needs or your budget.
Nest Hub is one of Google's high-end speakers with a price of around 100 euros and that not only has a microphone and speakers but also a screen that helps to have everything controlled at a glance. You can control the entire connected home from the screen panel and you can control lights, cameras or televisions but it is also a useful device with which you can play YouTube videos or songs, you can check your recipes …
Google's Nest Hub has a seven-inch touchscreen, Bluetooth 5 connection, is compatible with Android, iOS, Mac, Windows and Chromebook and has Google and Chromeast assistant integrated. It has two microphones and a full range speaker.
The second "mini" generation of Google's smart speakers is the Nest Mini, which has one of the most attractive designs on the market and can not only be held on a surface but can also be hung on a wall. It is small and fits anywhere, only 42 millimeters high and 98 millimeters in diameter. It does not have a screen but the LED lights on the top are able to identify the status of the speaker at all times. In addition, it allows you to turn off the microphone with a button on the bottom of it. It has three long-range microphones and 360-degree surround sound.
Echo Flex
Beyond the classic smart speakers, Amazon has Echo Flex. It is an affordable option but not a speaker. For less than 30 euros, a device that allows you to have Alexa in any room and in total comfort. It is a plug that you can move around rooms or around the house and that allows you to control all your devices with your voice, be they smart bulbs or thermostats. In addition, it has an integrated USB port with which you can add other accessories and it has a comfortable night light so you can wake up whenever you want without turning on all the lights in the house. It is one of the most complete and most affordable options, compatible with external speakers with a 3.5 port or with Bluetooth technology.
Echo Show 2
The Echo Show 2 is one of the most complete smart speakers on the market and in addition to microphones it also incorporates a 10-inch screen with HD resolution. It is compatible with all kinds of applications such as RTVE or Amazon Prime Video so you can not only use it to ask for things but also to watch series, read the news or control everything around you. It has a front camera for video calls and front microphones. Of course, it aims to guarantee your privacy and allows you to deactivate the microphones and the camera with the push of a button. If you are looking for a high-end smart speaker with a screen, this is one of the best options.
Amazon Echo Dot
It may be one of the ones you have seen more times. The Echo Dot from Amazon has three generations, it is a gadget with a balanced price of around 55 euros and it has a large number of skills or applications that you can access. Control the light bulbs or listen to music on Spotify or Amazon Prime Music but it also allows you to take Renfe tickets, read the news, send messages to whoever you want or set alarms and timers. If you do not know where to start, if you are not sure that you will like or not have a smart speaker at home, the Echo Dot may be one of the best you can buy before betting on something more complex or complete. And you will have a quality device and to match.
The Apple HomePod is one of the best smart speakers if you are on a high budget and want high audio quality. It works with Siri and Apple Music and you can connect it to your iOS or iPadOS mobile or tablet to control everything. Surround sound and quality and the possibility of listening to stations of all kinds, the complete catalog of the music service or streaming or also check the weather or control your home automation accessories. If you are an Apple fan, the Apple HomePod is around 300 euros and is a good complete for your smart home.