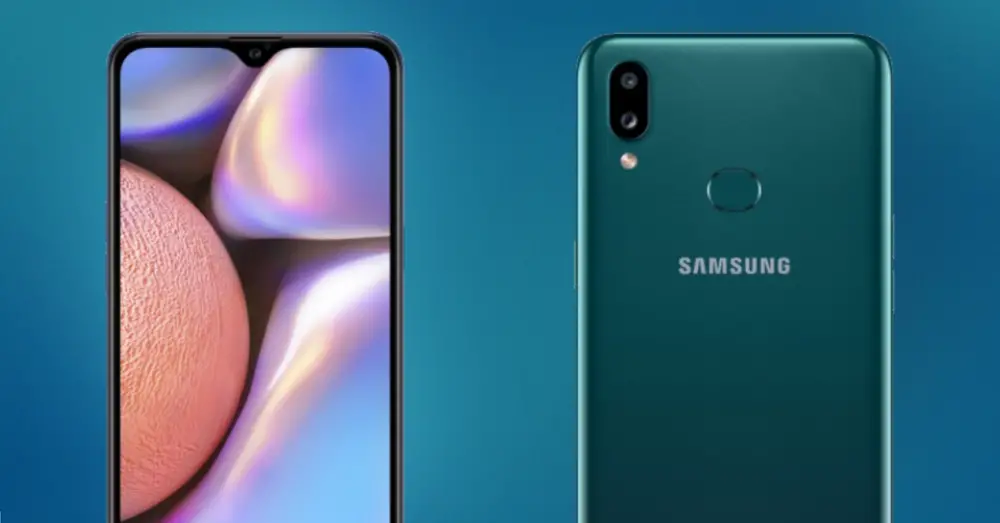 The Samsung Galaxy A10s is one of the cheapest mobiles that can be found in the extensive catalog of the South Korean company. This terminal from the manufacturer arrived in mid-2019, and it did so with Android 9 on board, the operating system debuted together with the One UI customization layer. Well, now this same version is updated to the latest version of the Google system.
The Asian firm continues with its roadmap of updates to the new version of the operating system. And this time it's up to this Samsung model that has a few years behind it, as we have seen. So Samsung continues to be serious when it comes to updating its somewhat older and lower-end phones.
Android 11 for the Galaxy A10s
Samsung has started rolling out a new software update for the Galaxy A10s which includes Android 11 and the latest security patch that pertains to this month. Also, it comes with firmware version A107FXXU8CUG1. This model of the Asian firm, which as we have already mentioned was launched in mid-2019, is receiving its last major update to the operating system from Google. More than anything, because according to the roadmap, the changes in your operating system would be over.
So, from now on, it will only have new security patches. In addition, this new compilation of software for this model from the Korean manufacturer has begun to be implemented in Malaysia and Vietnam, for now. But, as on other occasions, they will be launched in the different smartphone markets, including the European one.
This new software brings with it a revamped user interface design , improved file apps like Samsung Internet and Samsung Keyboard, unique permissions, and automatic permission reset. And that's not all, as we also come across a carefully redesigned menu. And it will offer us the ability to remove GPS location data from images. It will even facilitate access to us to be able to control home devices more easily.
It is also important to note that users who update to this new version will have more lock screen options, a conversations section in the notification area and a dedicated media player widget that will be located below the quick panel. In addition, both the performance and the stability of the Galaxy a10s will be improved.