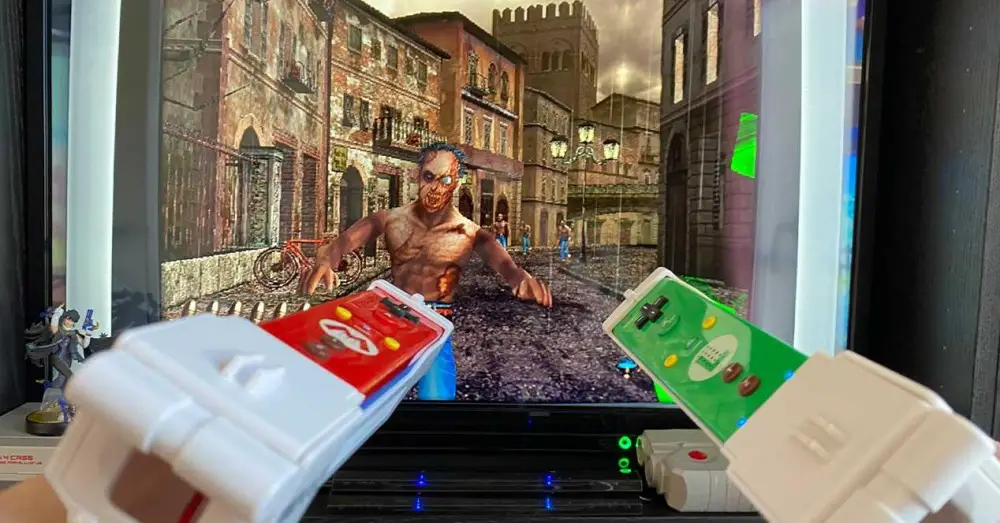 Microcomputers, like the Raspberry Pi, have grown in popularity in recent years. These devices, which cost just over 40 euros, allow us to have a fully functional computer, with more than acceptable power, which, with the appropriate Linux distribution, we can do whatever we want with it, from setting up a personal server with Ubuntu to have a personal computer, with a desktop, thanks to Raspberry Pi OS, a multimedia center with LibreELEC or our own retro console thanks to systems like Recalbox .
Reclabox is an operating system for the Raspberry Pi focused mainly on entertainment . This system, unlike other similar distros, is not based on larger ones (such as Raspberry Pi OS), but is created from scratch, relying on Buildroot , to create a custom system, adjusted and optimizing its performance. This system has the RetroArch emulator kit, as well as a frontend, EmulationStation , thanks to which we will be able to build our own simple and pleasant interface. We can even highlight the presence of Kodi , to go a step beyond emulation.
What's new in Recalbox 7.2
To continue growing, and offer users the best entertainment, the developers of this distro just released the new Recalbox 7.2 a few minutes ago. Know their news.
Light Gun Game Holder
One of the main novelties that we will find in this new version is that, finally, it is compatible with the more than 250 games for light guns (LightGuns) that were released for all consoles (arcade, NES, MegaDrive, etc). To play them, all we will need is a Wiimote (the Wii remote) and a Mayflash DolphinBar for each player. With this, we will not need to configure absolutely anything to be able to play these games.
Improved support for Raspberry Pi 4
The Recalbox developers have wanted to optimize this operating system to take full advantage of the power offered by the Raspberry Pi 4. And, thanks to these optimizations, it is possible to run practically any game from the most conflictive consoles (such as the N64, Dreamcast, or the Naomi Atomiswave) at full speed.
4 safe overclocking profiles have also been added for the Raspberry Pi 4, thanks to which we will be able to improve the framerate of the most demanding games.
JoyCon support
This distro is now compatible with the well-known controllers of the Nintendo Switch, the JoyCon. We can connect as individual controllers via Bluetooth or, if we prefer, use them as a single control combining the two parts.
Bluetooth audio
Finally, Recalbox is able to send the audio of the games by Bluetooth. In this way we will be able to connect any type of peripheral (helmets, sound bars, headphones, etc.) just as we would connect one more remote control to transmit the audio directly to them.
New functions
The developers have also included new functions and features to the operating system as such. For example, the entire installation and start-up process of the emulator system has been improved. A new screen saver system has also been added that, when we do not touch anything, will show a video of a random game.
5 new systems have also been added to the more than 120 supported emulators, such as:
Watara Supervision (a Game Boy clone).
Peak-8.
Pocket Challenge V2.
Elektronika BK.
EPOCH SuperCassette Vision
And also new emulators:
NeoCD bookcase
DOSBOX Pure Bookcase
Libretro-craft
Another change expected by the players was the possibility of hiding the games that are pre-installed as an example. Now, finally, we will be able to do it from the Recalbox 7.2 configuration.
Other improvements
In addition to the above, other relevant improvements have also been included:
Improved compatibility and performance with ODROID-GO Advance and Super microcomputers.
The menu has been rewritten, consuming less memory and running faster.
New sound modes.
Improvements in the internal scrapper.
Ability to check the integrity of Recalbox, or restore its factory settings without losing games, saved games and other personal data.
Emulators and cores updated to their latest versions.
ALSA Audio has been changed to PulseAudiuo.
A large number of errors detected in all versions of all micro-computers have also been corrected, and the kernel of the systems has been updated to the most recent compatible versions.
Download Recalbox 7.2
The new Recalbox 7.2 is now available for anyone who wants to build their own retro microcomputer. To download it, we only have to access this link and choose the option to download it . We must choose where we are going to install the operating system, to download the appropriate image, and follow the steps that its developers will indicate to us (we can choose Raspberry Pi Imager, if we want) to be able to start enjoying this new and improved version of the retro emulator .