Today we all have one, or more, email accounts. We can use them for personal use, to receive SPAM when registering on web pages, or for work. Email accounts always accompany us on our mobiles, since even to use Android it is necessary to log in with a Gmail account. However, when we are sitting in front of the computer, what is the best way to read our emails ?
Whether it's from Windows, macOS, or Linux, there are two main ways to read email. The first of them, and probably the most used, is to do it from the web browser. Thus, we open the page of our mail server (Gmail, Outlook, etc.) and from it, when logging in, we can have access to all our messages or send one to another person. In addition to this method, which is the simplest, we can also choose to download and use an email client, which can give us more facilities when reading and managing emails, but also some difficulties.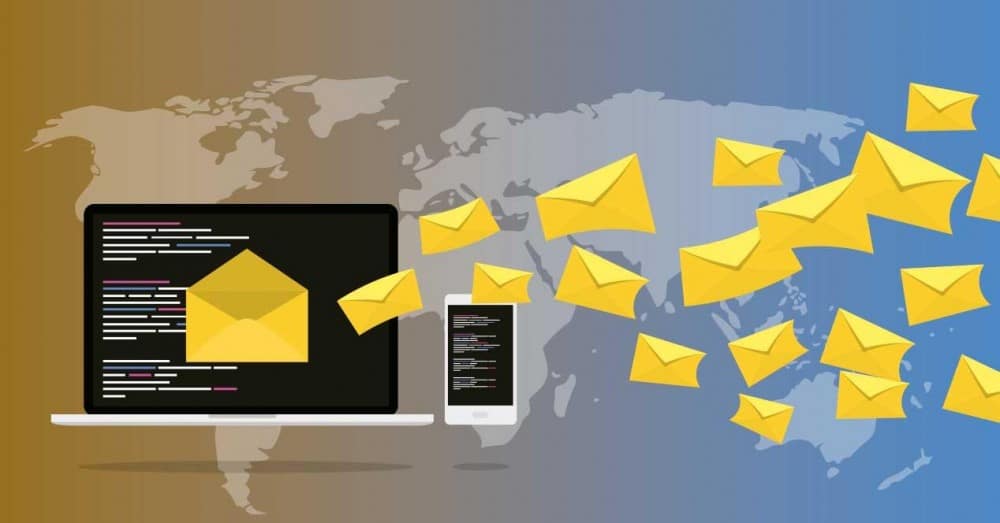 Advantages and disadvantages of using the webmail client
Reading the mail from the browser (Chrome, Edge, etc) is the easiest thing we can find. It will be enough to open the browser, enter the mail web and that's it, we would have access to all our messages. The advantage of doing it this way is that we don't have to download or configure anything at all. In any browser and on any computer, our mail will be available. In addition, we can install extensions that will detect us when a new message arrives, so as not to miss a notification.
The problem with using web clients is that they are often very limited. In addition to being tied to the web browser and an Internet connection, we will not have access to more options, filters or security measures than those offered by the mail provider itself. In addition, working with several email accounts at the same time from a webmail is a practically impossible task.
Mail client: pros and cons
If we are one of those who want to have everything more controlled, then surely more than once it has crossed our minds to resort to programs such as Thunderbird , or the Windows 10 Mail app. These are the well-known "mail clients", programs specially designed to allow us to read our email easily from Windows, or the operating system we use.
Mail clients require initial setup . If we use a standard email, such as Gmail or Outlook, this configuration is usually simple and the wizards help us to log in in seconds. However, if we use another mail server (for example, a company one), the configuration can become a nightmare.
The main advantages that we will find when using this software are, on the one hand, that we will have much more control over emails. We are going to better classify them into folders, apply smart and custom filters, and even use our security software to analyze and filter them according to whether they are trustworthy, dangerous, or have malware. In addition, working with two or more email accounts at the same time is very simple thanks to these programs, being the only way to do it without going crazy. Mail clients have an agenda, calendar and other tools that can help us in our day to day. And, very importantly, they allow us to save emails on the PC to read them even offline .
The problem with this type of software is that, for many, it can be complicated to use. And, if we go to another PC, we will not have all the settings or all our data. It is even important to note that saving the emails on the PC itself can be dangerous, since if someone manages to access it, they could read them all.
What is the best way to read the mail?
At this point we will ask ourselves, what is the best way to read emails? Do I use a web client, or do I spend time using a program for emails?
In the end, the answer will depend on the needs of each one . If we are going to work with several accounts at the same time, we like to have emails always at hand on the PC and we want better security for our emails, then we must opt for the email client. However, if the options offered by Google or Microsoft are enough for us, and we want it to be easy and fast, without complications, the web client is the best option.