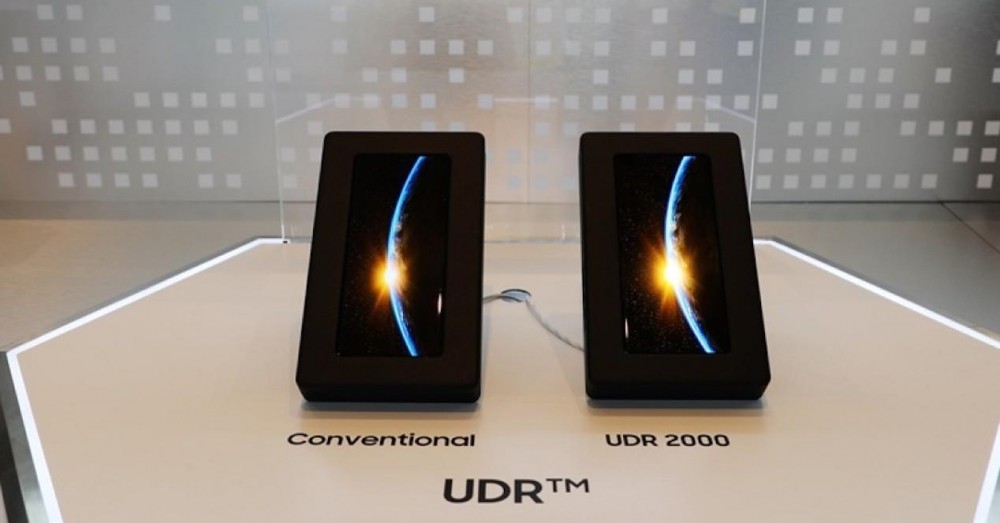 Samsung has just revolutionized the market at CES in Las Vegas in 2023. It is at this fair that it has presented a spectacular, unusually bright OLED panel . According to the brand, this screen is the first to receive the UL Solutions 2000 nits certification, that is, we would be facing the brightest screen on the market.
In its press release, Samsung Display states that high brightness is more important for mobile displays than for stationary panels like those in TVs, as phones are often used outdoors in direct sunlight. And it is in these situations when many times it is more difficult for us to read what we have on the panel, due to the reflections that low-brightness screens present.
Smartphone manufacturers typically specify two different maximum brightness levels: one for the brightness that the panel can temporarily reach during, say, turning on HDR, and another for the brightness that can be maintained continuously. For Samsung's new panel, 2000 nits seems to be the temporary maximum brightness.
According to Hojung Lee, Head of the Product Planning Team of the Small and Medium Display Division of Samsung Display.
The brightness of a screen is a factor that has a major influence on the consumer experience of smartphone image quality and performance. With our distinctive technology and business experience in the field of OLED panels, Samsung Display will continue to lead the market with differentiated products based on consumer-focused technology.
Ready for the Samsung Galaxy S23?
Although it is possible that Samsung has implemented the screen in the next Galaxy S23 series, the reality is that we are not betting on it, since the launch of the brand's new family of phones is imminent and this technology seems to be still in the development phase. . In fact, we expect the manufacturer to show the new Galaxy S23 in society in the coming weeks.
It is true that on previous occasions we have heard rumors about how the Galaxy S23 Ultra will have a panel of around 2,200 nits of maximum brightness, but that is not confirmed. We are not betting on a launch delay to adapt this type of screen on your phone either, but in such a changing industry it is difficult to put your hand on fire.
Be that as it may, it seems that, for now, the iPhone 14 Pro Max is still the smartphone with the best screen on the market, although there are many Android terminals capable of approaching the quality offered by the Apple panel. A panel that, by the way, is made by Samsung Display, disgusting, in the end, everything stays at home