The concern of users with the autonomy of mobile phones is increasing as a result of the enormous number of hours that we use the device. In the market you can find alternatives with batteries that guarantee a very high duration, but today the eyes are on POCO .
The independent subdivision of Xiaomi offers a catalog of smartphones that have energy to give and give away, but among them there is a special case that has one of the most powerful batteries in the sector and that, in addition, far exceeds the rest of the brand phones: the POCO M3 in its original version.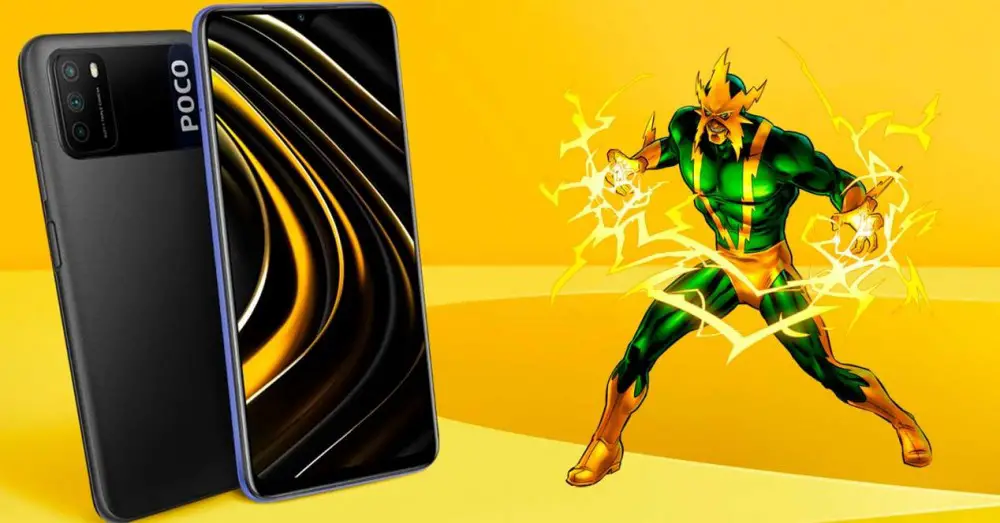 enviable power
Consumers are used to a standard figure of around 5,000 mAh. This is the norm today and it is by no means a low number, since it guarantees two days of autonomy if the terminal is not used excessively. In normal circumstances where we constantly use it for any activity, its duration is reduced, but it is still considerable.
However, the characteristics of the POCO M3 in terms of its energy is well above the amount marked in the previous paragraph, since it reaches a power of 6,000 mAh . An important sum compared to its peers and that allows the mobile to be kept on standby for about 580 hours , or what is the same: 24 days of autonomy.
Obviously, if you buy a smartphone, it is not to be used as a paperweight, so this example is not really useful either. On the other hand, this POCO device can reach up to 17 hours playing video or 196 hours listening to music . An abysmal time that ensures a lot of fun. In the event that you need to charge it, you have an 18W fast charge that will help you have it ready in a matter of approximately one hour.
It should be noted that the company itself has confirmed that the battery can be charged up to 1,000 times. This means that its life extends over two and a half years without suffering any type of damage or wear.
Show off much more
Best of all, it doesn't significantly sacrifice any other section. As far as performance is concerned, it incorporates a Snapdragon 662 processor that offers plenty of capacity to run any application, however demanding it may be. Of course, its RAM memory remains at 4GB, although it is a sufficient amount.
In the photographic section, the results are as expected for a phone of such a price, but its sensors are acceptable. Its camera system is starred by a 48 MP main lens, a 2 MP macro and a 2 MP depth sensor. On the front is an 8 MP front camera.
Given its specifications, anyone might think that its price may be somewhat high, but nothing is further from the truth. In fact, its current cost is set below 200 euros with no offer involved. It is true that its Pro model integrates other interesting properties such as 5G connectivity, but if what you want is the largest possible battery, you should opt for this POCO alternative.