When we are looking to edit any photo or image, one of the first applications that come to mind is undoubtedly Photoshop. This application, developed by Adobe, is one of the most powerful we can find on the network, used by both amateurs and professionals. However, if we investigate a little, we will realize that there is not a single version of Photoshop, but Adobe has several products registered with that name, such as CC, Express, Elements, etc. What is each of them and what are they for?
---
---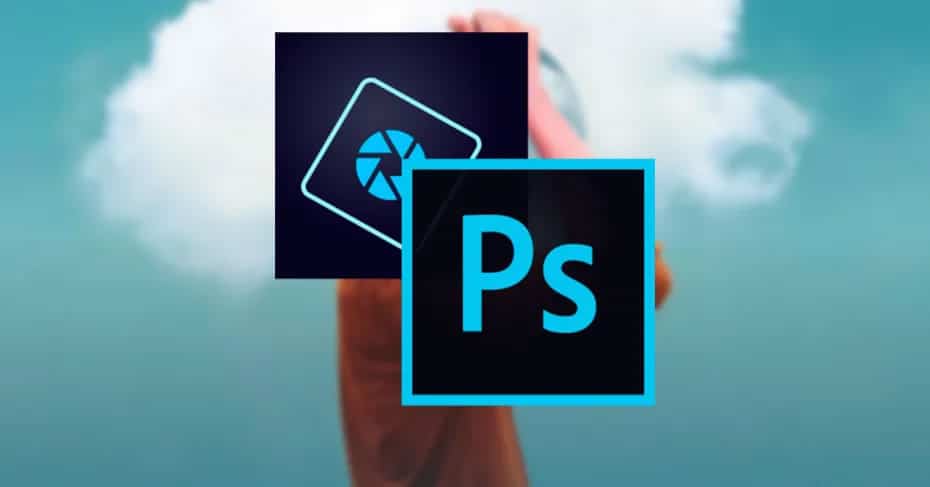 Adobe Photoshop Editions
Adobe Photoshop CC is the most complete photo editing and editing software we can find. This editor allows us to modify any photo we have on the computer, making any type of change or painting what we want from a blank canvas. This application has a large number of selection and editing tools and the possibility of adding any brush we want. The truth is that Photoshop CC was never created thinking about retouching and photo editing. For this Adobe had other plans: Elements.
Photoshop Element, on the other hand, is an application that has been present among users since version 6 of Photoshop, although it has not been until now when it has really begun to hear about it. The main purpose of Elements is to offer users an environment of photo retouching as complete as possible that allows both repair damaged photographs to improve them. Together with the help of AI, this tool wants any user to edit and improve their photos, even when they don't have advanced knowledge about editing.
Finally, Adobe Photoshop Express is a very basic version of this editing tool. This application is free and is mainly focused on smartphone users, so they can make simple adjustments to their photographs in seconds. This alternative will be left out of the comparison, since its functions have nothing to do with those of the two previous applications.
Differences between Photoshop CC and Photoshop Elements
Adobe Photoshop CC
Adobe Photoshop CC is a very complex application and is full of tools and features of all kinds. Using this program, even to make small changes, can be something really complicated for inexperienced users. From the moment we open the application and create the canvas, the bank, the toolbars, the functions and all the elements of the Photoshop interface are sure to overwhelm us.
This tool has a unified interface. All elements are included within it. We can open several images at the same time in tabs, copy content between them and in all of them we will have the tools we need. In addition, thanks to Photoshop keyboard shortcuts , we can always have at hand the tools or functions that we use the most.


If we are professionals in editing or creating multimedia content, we will not find an application as powerful as this. The Photoshop CC license works by subscription . To use it we will have to pay at least 12 euros per month for the photography package that includes the latest version of Photoshop, in addition to Lightroom and Lightroom Classic.
Photoshop Elements
Photoshop Elements, on the other hand, is not exactly the simplest application we can find, but it is much more intuitive for inexperienced users or those looking to make some quick tweaks to improve their photos. This application is recommended for all inexperienced users who want to edit their photos easily without wasting much time in the process.
This tool has 3 sections within the interface:
The first one is "Fast." This enables a very simple interface to use in which we will mainly find the most used tools for editing photos without complications. For example, we can find tools to eliminate red eyes, teeth whitening, touch-up brush and little else.
The "Guided" interface is the second of the editing modes that we will find in this program. In this mode, the individual retouching tools disappear, offering the user a series of guided adjustments to retouch and improve their photos according to what they want to do.
And finally, the "Expert" editing mode allows us to take control of each of the elements of this application. The work interface is much more complete and we will have access to all the tools and functions of this application, which although it may not seem like it, they are not few.
If we are amateur users who just want to easily retouch our photos and rely on AI to improve them, then Elements will help us greatly in this task. Elements has a unique license model. In order to use this tool we will have to buy the full license for 100 euros , and this will give us totally unlimited access to the program. And if we want, for 151 euros we can also buy a pack with Photoshop and Premiere Elements. So, we will have the whole photo and video editing pack.
What edition should I choose?
If what we want is to create illustrations or designs from scratch, or make compositions and complete editions, Photoshop CC is the most powerful and complex tool we can choose. This application is designed for landscape retouching, combining layers, applying masks and applying all kinds of filters and in-depth processes to photos.
Many of the functions of Photoshop CC are complicated to understand when designed for a professional audience. Unless we always do the same editions and work routinely, the degree of difficulty of this application is extreme. And if we want to maximize the potential of this tool, we have to be authentic experts.
If on the other hand what we do is process photos of family and friends, mainly photos of portraits, then Photoshop Elements will help us to speed up this process. This edition will allow us to make all kinds of adjustments and improvements in our photographs. And also, thanks to the AI of the latest versions, we can save a lot of time to get totally professional results.
Elements is much easier to use. However, users who already have some knowledge, even if they are not very advanced, surely the application is too small.
As for the price, after 9 months the price of both applications is the same. The difference is that after that date Elements will continue to work and we will not have to pay anything. Unlike Photoshop, we have to keep paying every month to use it.
---
---