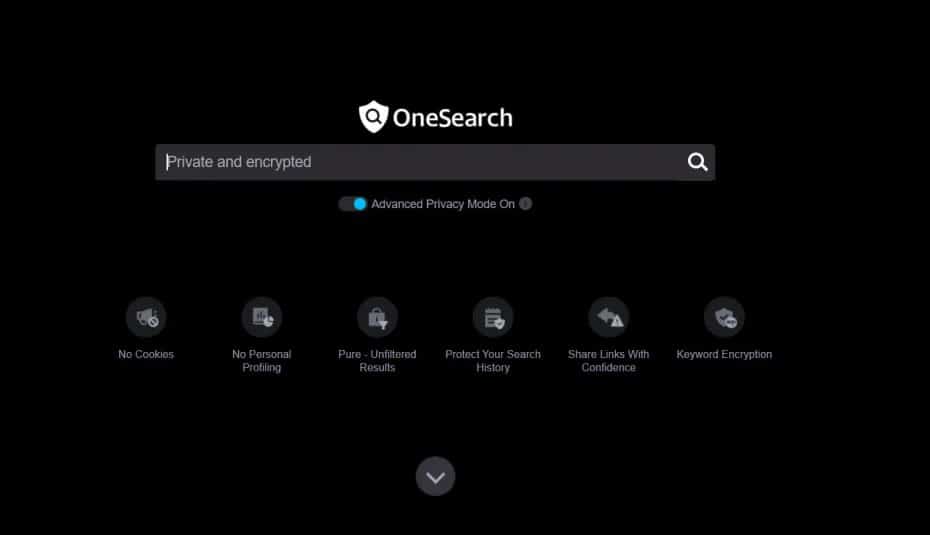 Privacy is very important for Internet users. However, we live in a time when our information and personal data are not always safe. Many marketing companies are looking for ways to obtain this data for advertising purposes, get into spam campaigns or even sell it to third parties. When searching, the platforms could obtain information. Today we echo OneSearch , a new Verizon search engine that promises maximum privacy.
OneSearch, the new Verizon search engine
We have many alternatives to Google at our disposal. Although it is the most famous and used search engine in Spain, there are other options that we can use. One of them is OneSearch, which is the new Verizon search engine. Its objective is to prevent user data from being compromised. It promises to always maintain privacy.
Traditional search engines, such as Google, can know a lot of information about us. They could know where we are, what browser we use, our IP address, what we look for … Data that can be used for everything we mentioned above.
This makes new search engines arise with the aim of improving our privacy . We have different options at our disposal and now we can add one more: OneSearch. Born with the promise of not collecting user data such as IP address, location, browser we use … Anything that can relate to us. We will explain how to use this new search engine.
How OneSearch works
When we enter OneSearch we will see a search engine similar to the ones we are used to. We will see a bar to enter the terms we want to search, as well as information regarding the operation of that search engine. Messages will appear as it does not save cookies, personal data, protects our history and the searched words are encrypted.
An important fact is the button that indicates that the advanced privacy options are turned off or on. By default they will be activated. In this way our data, our personal information, will be protected. That way we can always maintain privacy.
When performing a search in OneSearch, the operation is very similar to other traditional search engines. We can search by terms, search images, etc. It allows us to configure different parameters.
In short, OneSearch is the new Verizon search engine that they have created to improve user privacy. We can perform searches on our day to day without risking our information or personal data. It thus joins an extensive list of alternatives to Google that allow us to avoid data leakage.
As we mentioned, maintaining privacy is something very important today. It is also a way to avoid problems that may jeopardize the proper functioning of our systems. We can protect our equipment from possible threats that compromise security. We leave the link to the search engine for you to try.