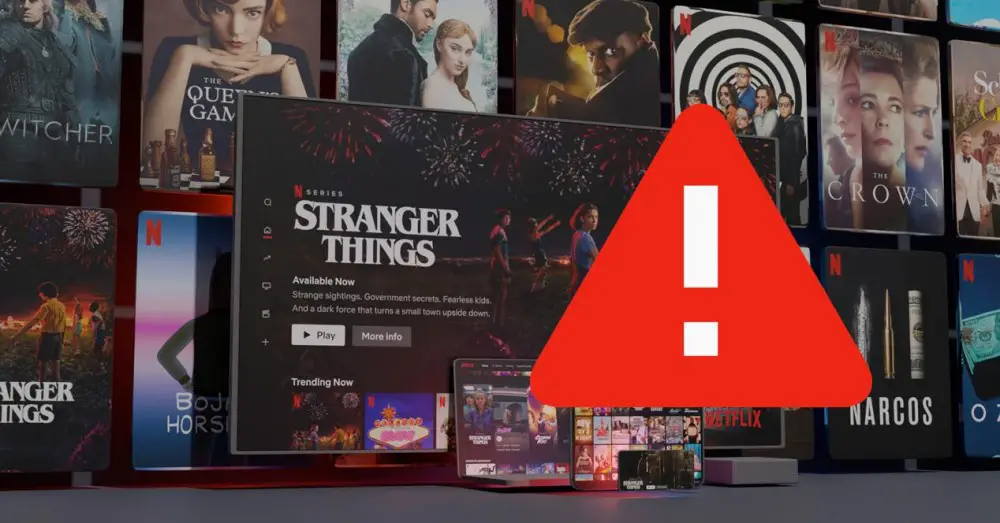 Netflix has launched its new subscription modality with ads in the United States, so the first impressions and discoveries have not been long in coming. As expected, a series of new "complications" have emerged that were not known until now, since we have known the devices that will be incompatible with the mode, as well as part of the catalog that will be inaccessible.
Can I watch Netflix with ads?
This question has an easy answer, since on the Netflix support page they have specified the devices that are left out of the list of devices compatible with the service's ad mode. The exact list is this:
Apple TV : All Apple TV models (including the newly released 2022 4K model) are incompatible with the ad-supported version of Netflix. Apparently it's a temporary measure , since they plan to include them soon (we don't know if all generations).
iOS devices: All those Apple devices with iOS 15 or lower are left out. This means that an iPhone 6 cannot access Netflix with ads.
Android: All Android devices running Android version 7 or lower will not be able to open the version of Netflix with ads.
Chromecast: Only Chromecast with Google TV is supported. This means that the first, second and third generation Chromecasts are left out.
PlayStation: The mythical PlayStation 3 will not be able to play the version with Netflix ads. You can only do this by changing the type of subscription.
We do not know if, as will happen with Apple TV, other devices will become compatible over time. Remember that the basic Netflix mode with ads will arrive in Spain on November 10 .
It's absurd, yes
Yes, it sounds a bit absurd. That the version without ads can run without problems on an iPhone 6, but that the one with ads does not work, is something that will piss off more than one. However, we don't know exactly what technical implications this will have, so we can't say much more about it. Hopefully they'll at least let us change the account avatar image.
And not all the movies and series will be
The most interesting thing is that the thing does not end there, although we already expected this, since Netflix had warned about it. The entire catalog will not be available in the version with ads, since users in the United States have already been able to verify that movies like Casino Royale , SkyFall or series like House of Cards will not be accessible from the version with ads of the service. In GameSpot they have generated a list with 250 movies and series that are not available in the catalog with ads, and although there are no real bombshells, it is curious that the list is so extensive.
These requirements, in our opinion, affect the user without too many resources, since, if the subscription with ads allows easy access to Netflix, in the end, not being able to use an iPhone 6 or a device with Android 7 affects precisely those users who you want to make things easy. This is also reflected in the selection of films, since, if the entire catalog is not available, you are creating a gap that grants privileges to those who are paying more. And we're not talking about more simultaneous connections or getting 4K resolution , we're talking about seeing the exact same catalog. Don't you think?