Is it essential to have a VPN to surf from your mobile ? The answer is no, as long as you don't mind exposing your private data and granting possible access to possible criminals who are wanting to take control of your phone. If you prefer to browse in complete safety, then maybe you should take a look at everything that services such as NordVPN offers .
And it is that, when installing a VPN on the mobile , we cannot settle for the first thing that appears in the Play Store. A good service must meet a series of requirements to keep our passage through the network perfectly protected, be easy to use and, in addition, offer smooth navigation.
What is a VPN and what advantages does it give us?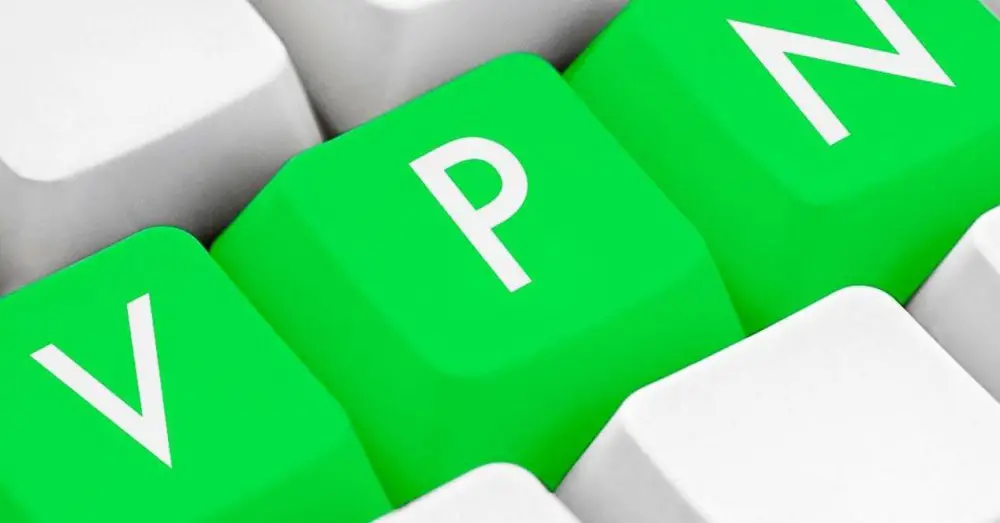 A VPN is the perfect option to mask our Internet browsing. Its acronym is the acronym for "Virtual Private Network" and its main use is to help us maintain your privacy when browsing the web.
When we surf the Net, we are on one side and the server on the other, and what these types of apps do is make this "trip" anonymous and safe. By using it, you recover the data you were looking for and bring it back to your device without anyone observing you. This provides us with greater privacy from the Internet service provider (ISP) and possible cybercriminals who may be wanting to get our data.
You can use a VPN on your computer, mobile device, tablet, Smart TV, or router. In any of these devices, you will achieve …
Hide your online activity
Make use of services not available in our country (such as Netflix from the US)
Make it look like you're somewhere else
Avoid content filters
Protect P2P file sharing
Stay safe from hackers when using a public Wi-Fi network
What should the perfect VPN have?
If we are talking about an app that "sells" security, the first thing we must demand, precisely, is that it be secure. In this case, we must look at how the traffic that passes through the servers of the platform we are using is stored and what are the access conditions to them. The less it is physically stored and the less "outside agents" can access our information, the better.
But having the most secure VPN in the world is of no use if when it comes to browsing through it, we are invaded by despair. On our site, for work reasons, we have tried countless services that have only hindered our working hours by spending more time trying to access a page than working. That is why you must be sure that speed is one of the fundamental characteristics that your VPN for Android offers .
Another characteristic that a "perfect" VPN for Android must fulfill is that it is easy to use. Many users, when they approach these types of tools, are afraid of not knowing how to configure their navigation and getting lost between IP addresses, complete URLs or different elements. The best VPNs on the market make it so easy for the user that browsing privately is as simple as pressing a button on the downloaded app.
NordVPN, the winning option
After knowing what a good VPN has to have, we have explored all the options on the market until we found the one that best meets the conditions of use. NordVPN , in addition to being one of the cheapest options for Android, is one of the ones that offers the highest level of security and speed to its customers.
All the servers on the platform have the advantage that they are diskless and only use RAM memory, which means that nothing would be stored. In addition, an interesting "plus" in the field of security and privacy of our data is that the brand is beginning to distribute servers that are the sole and exclusive property of NordVPN and to which the brand only accesses.
Here it is appropriate to point out that the service is constantly subjected to different audits that confirm its policy without records. Their conclusion is clear: "NordVPN does not (and never will) monitor user activity on the Internet for any reason."
To this we add that, according to different independent studies, we are facing the fastest VPN on the market. The German company AVTEST, after testing different VPN apps for Android, has determined that NordVPN is considerably faster than the rest of its competitors.
This is achieved thanks to its NordLynx protocol which is based on Wireguard. We are talking about a tunneling protocol that uses state-of-the-art cryptography and incredibly thin architecture. With only 4000 lines of code, 100 times less than other protocols, it is relatively easy to implement, audit and debug, making the user enjoy greater fluidity in their navigation without compromising the level of security.
To this we have to add that the brand is updating its servers to 10 GB, which means even faster private browsing speeds.