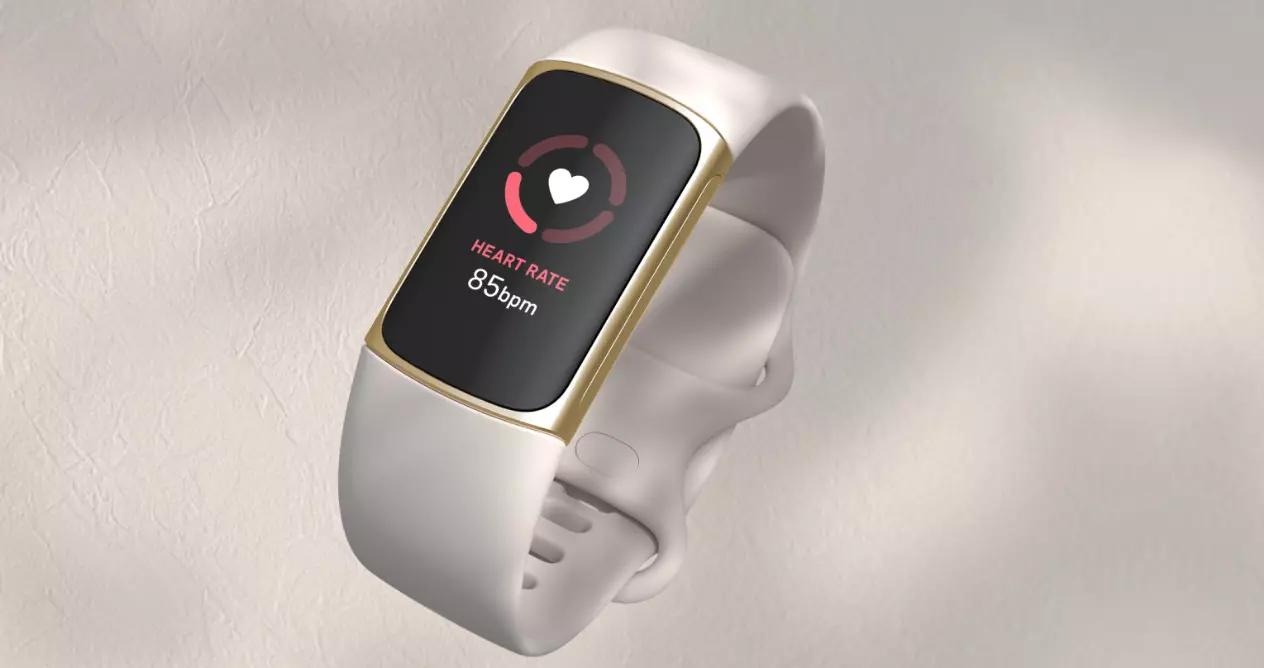 It is official, the Fitbit Charge 5 has been presented and with it the company seeks a significant leap from its previous sports quantification bracelets. Now, with a renewed design, the new bracelet will not be one of the cheapest options, but it will be one of the most attractive for those looking for a solution of this type.
Fitbit Charge 5, news
The first thing that will catch your attention about the new Fitbit Charge 5 , especially if you know some previous models of the brand, is its design. This new proposal stands out from the laquelos finishes of its somewhat more angular body and opts for curved finishes that make it more pleasant. It may even be comfortable when for some reason it puts pressure on your wrist.
Of course, the design change also entails other differences, such as the increase in the screen in terms of dimensions. It is now 10% larger than the previous generation. This may seem like a small percentage, but enough to be appreciated in a product that has an AMOLED panel of such dimensions.
The panel, with AMOLED technology as we have said, also offers an improvement in matters of maximum brightness. 450 nits as far as it can go right now, again more than double the previous version. So in brighter environments each and every one of the elements that are displayed on the screen should look much better when you are using it.
In addition, it now offers a color screen and not a monochrome. This can raise questions about who prefers zero distractions, but in the end, if used well, colors help better identify the different data that your user interface provides.
Without any kind of physical button , all interactions have to be done through the touch screen. A button that you can press is always useful when, for example, your hands are slightly damp or directly wet and it does not respond to your gestures, but these are certainly the less frequent occasions.
By the way, if you wonder if the sidebars are buttons (enabled for example), the answer is no. They are two sensors that serve to calculate your ECG . That is, perform an electrocardiogram to check the status of your heart. Although it can also be used to read Electrothermal Activity ( EDA ), which measures the body's response to stress.
Of the other features and functions, just say that it has everything seen: health monitoring, heart rate monitoring, sleep quality and quantification, blood oxygen saturation levels (SpO2), etc.
Fitbit Premium and added value
The Fitbit Charge 5 will also come with a subscription service that will allow users of this and other brand bracelets to access data and scores with which they can control much more controlled aspects of each training on a daily basis.
This Fitbit Premiun option will not be exclusive to the Charge 5, other models of the brand will also be able to choose it if they pay 9.99 euros per month or 79.99 euros per year . With the Fitbit Charge 5 you will give 6 months free.
Another way to compete with the Apple Watch
The new Fitbit Charge 5 is not an economical quantification bracelet, it does not have the price of a Mi Band, Really Band or even the odd smartwatch , but still for 179.95 euros it can be a great alternative for those who cannot enjoy of the Apple Watch SE or directly does not convince you for some reason.
Even so, if with iPhone users it will be complicated by the value of the ecosystem, in Android it also recently received a tough opponent: the Samsung Galaxy Watch 4. It costs very little more and can be much more attractive. Still, if you are looking for the ideal sports bracelet , you should consider it. And if you are looking for something more, keep an eye out for Garmin smartwatches .