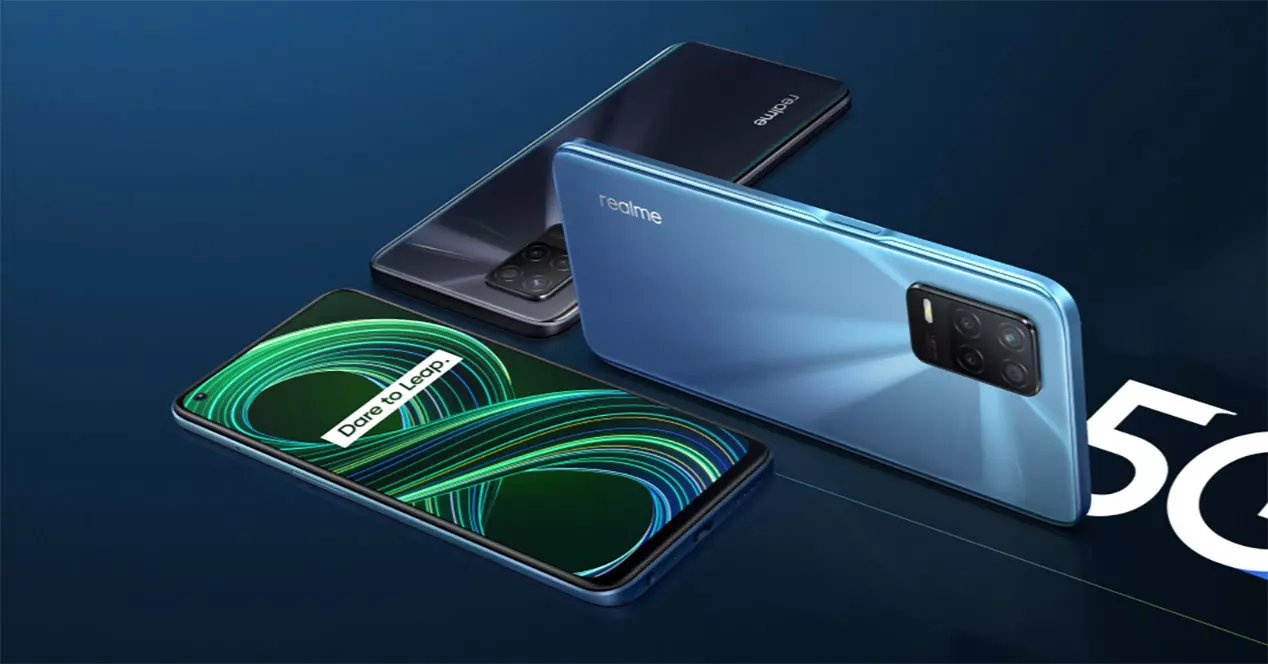 There is no doubt that getting better performance on mobile devices is always something that many want. And after the continuous growth of virtual RAM , everything seems that this trend has come to stay in the mobile device market. And it is that after Xiaomi began to expand this memory in their smartphones through different updates, it seems that Realme did not want to be left behind.
Just yesterday, it began to implement an OTA with which Realme 8 users would be able to expand storage quite quickly and easily. Although, the firm's mobile devices work more with the so-called DRE ( Dynamic RAM Expansion ) technology. However, everything indicates that the Asian brand plans to increase the list of compatible mobiles.
Realme mobiles that would increase your RAM
Although this manufacturer has decided to name this technology at will, the truth is that its functionality is the same as that which is being implemented in other brands such as Xiaomi or vivo. Well, basically, by activating this feature, it is possible to increase the physical RAM in a totally virtual way . In addition to that internal space is also subtracted to give it to this memory.
And although this news came to the Realme 8 yesterday, the truth is that it was already present in the 8 5G, allowing its users to get an extra of this 2 GB storage. In the case of the Realme GT Master Edition, it has a maximum of 12 GB of physical memory, but you can add up to 7 GB virtually . And all thanks to the combination of software and hardware in your system.
As we said, these will not be the only mobiles of the Asian brand that will have this expansion as an alternative in case they want to improve their performance, but it is already known which could be the other Realme models that have compatibility with the Dynamic functionality RAM Expansion. And they are the following smartphones:
Realme X50, X50 Pro and X50m.
Realme X7 and X7 Pro 5G and X7 Max 5G.
Realme X3 and X3 SuperZoom.
Realme X2 and X2 Pro.
Realme XT.
Realme 8, 8 5G and 8 pro.
Realme 7, 7i and 7 Pro.
Realme 6, 6i and 6 Pro.
Realme Narzo 20 Pro.
Realme Narzo 30 and 30 Pro 5G.
Realme C12.
Realme C20.
Realme V3.
Realme V5.
Realme V15.
Realme Q2 and Q2 Pro.
Realme Q3 and Q3 Pro.
Realme GT, GT Neo, GT Flash, GT Master and GT Master Explorer Edition.