Amazon is betting heavily on its Fire TVs and not only in the American territory, the company recently launched its channels, also support for routines and now comes the new "Live" section. If you want to know what it offers, keep reading.
New section "Live" of Fire TV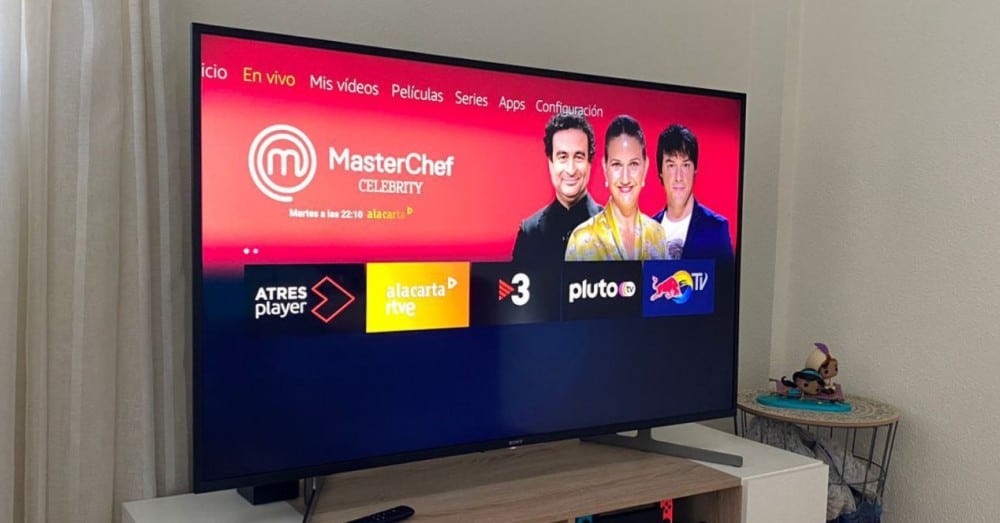 On-demand content platforms such as Netflix, Prime Video, HBO, Disney +, etc., are attracting the attention of millions of users thanks to each and every one of the advantages that we already know they offer. As, for example, not being tied to any type of schedule to see the series and movies that we like, high-quality and varied catalogs or the option of choosing from which device we want to do it.
Faced with this, traditional television networks have very little to do, so they need to adapt and think of new strategies to reach the largest number of viewers possible. Hence, some of them have decided that if they cannot with their enemy, better join them. This is how you could say that the new "Live" section accessible from Fire TV devices is born .
This "Live" section has been operating in the United States for a long time and allows you to enjoy the content of television networks . Now it comes to Spain and although at the moment the number of channels is not so high, it is possible to begin to see what could be in store for the future.
To begin with and the most striking thing, the option to see the channels live. That is, although there will be their content that they share in some cases via their own application, what they will allow is for you to see what you could see through the DTT signal.
This may seem like a small thing, but it is allowing them to obtain an important visibility in the face of all those users who have a Smart TV connected to the internet, but not to the DTT signal. Then, and this eye that is not nonsense, it could also solve the problem of many users who do not watch TV because the signal is of very poor quality while the internet is fine.
So, basically the appeal of this is unifying as many content and options as possible in one place. To avoid having to switch between the Smart TV part and the traditional DTT, etc.
How to access this new "Live" section of Fire TV
To start enjoying "Live" on Fire TV devices, you do not need to perform any type of procedure or special action. It is enough to have it updated and a new section will appear at the top where you will see its name.
In the event that it does not appear, verify that you are on the latest version of the operating system of your Fire TV. To do this, follow the following route:
Access the Fire TV Settings
Select My Fire TV
Now click on the About option
Finally, click on Check for system updates
Ready, if there is a new update, it will appear and after applying it, you will be able to enjoy this new section. So let's move on.
Regarding what "Live" of the Fire TV in Spain offers right now, not many channels or, at least, an offer that is not as wide as that of other countries although that is only a matter of time. At present, what you can see are the contents of RTVE A la Carta and Atresplayer.
Thus, through a carousel that we could say is like a grill, you will have the option of choosing what to watch and in turn knowing where it is being broadcast. For example, a soccer game on RTVE. Although it must also be emphasized that there will be some content that are recommendations that they consider could interest you.
A section with a future?
"Live" we could say that it is an experience with a future, especially because we know that Amazon is in talks with other operators in order to integrate more channels and make its offer even more attractive to try to attract that loyal audience that each of these channels and programs still maintained.
Of course, who knows how long it lasts if the contents are not up to par. Because the youngest users end up pulling for the most recent proposals and that for content, tones is even other aspects that are more adapted to them.