As we all know, one of the most destructive factors in the life of a laptop is overheating. Not only will it slow down the computer, but it will also gradually damage its most delicate components. Therefore, it is important to buy a portable cooling pad.
---
---
These laptop fan mounts are lightweight and quiet . In addition, they are adjustable, so you can put your computer in a more comfortable position. We are going to help you carry out a correct and argued search for the best laptop cooling systems and what are the most important brands recommended.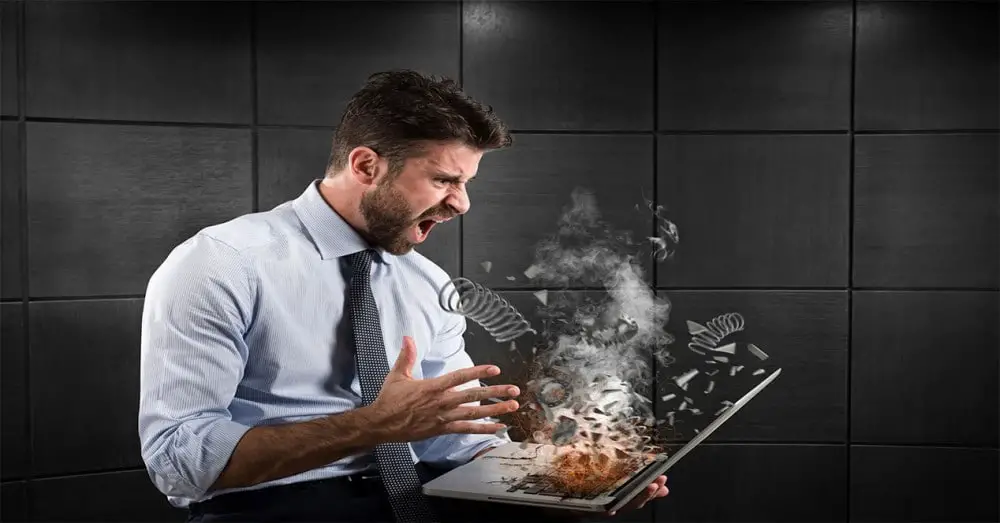 Why does my laptop heat up?
When your laptop is overheating on a regular basis, it is because there is a underlying problem. There can be several causes that produce this puzzle. The origin of this heating in notebooks is different depending on the model and situation. Although we provide you with the most common key points below.
Poor Cooling: The laptop's own cooling may not be working properly . There may be a fault that needs to be repaired. A fan may have stopped working or some other type of failure.
Dirt – Dust buildup causes the laptop's fan or cooling to malfunction. It is important to always keep the laptop dust-free.
Bug in Windows or applications: it could be that some process is consuming too many resources . Probably a bug in Windows or an application that has been left open and is basically consuming a lot of resources on your laptop.
Processor failure – The processor is the part that tends to heat up. There may be a failure in the processor itself and it is not a process that consumes many resources and causes the processor to work at its maximum.
Tips for choosing a good laptop cooling pad:
Brand: Don't just think about the price of your portable cooling pad. The best brands offer you products with better components, more powerful fans and lighter and more resistant materials.
Fans: It is important that you evaluate the number, size, and revolutions per minute (RPM) of the fans. In addition, it is important that you can regulate its speed to adapt it to your needs.
Materials: These cooler pads are typically made of metal or plastic. The plastic ones are cheaper but the metal ones are much more durable due to their resistance to heat and impacts .
Size and design: Choose the ones that best suit the shape and size of your notebook PC . Make sure your laptop's ventilation windows line up with the drafts from the bottom fans.
Transport: The lighter a base, the better, so that it is easy and comfortable to carry all sides with your computer.
Noise and vibrations:   It is important that your stand is silent so that your music or the video you want to watch does not interfere, and that it does not vibrate, since in the long run micro oscillations can damage the components of your pad and your notebook PC.
Best laptop fan bracket brands
Klim – Produces high-quality accessories for desktops, laptops, and video game consoles. Its main objective is to solve such harmful ventilation in computers. Its laptop cooling pads are among those sold and recommended by experts for their good performance and durability.
Mars Gaming – This company manufactures a   wide variety of accessories and supplements for computers (mice, mats, keyboards, audios, chairs, power supplies, refrigeration, etc.). His ultramodern designs have earned the appreciation and acceptance of the most demanding audiences. Their pads are preferred by "gamers".
TeckNet – Provides a wide variety of high – tech products for the digital market. They focus on developing products and services to meet the needs and demands of their clients. Since its foundation in 2005, it has been climbing positions among the Top brands in the industry.
What laptop do you buy?
NOBEBIRD
The stable triangular design ensures that our laptop cooler has a load capacity of up to 6.6 lbs (3 kg). Her strong legs will not break easily. It features five ultra-quiet, high-power fans with speeds up to 2200 RPM to draw in fresh air and disperse heat.
KLIM Wind
This refrigerator has 4 fans that spin up to 1200 revolutions per minute, which makes it one of the most powerful cooling supports on the market. It reduces the temperature of your computer in less than a minute and the arrangement of its fans allows cooling of all areas of your laptop, CPU and GPU.
KLIM Cool
The KLIM Cool + is the best laptop cooler and sales leader. At just slightly larger than the KLIM Cool, the Cool + expels 20% more air. The metal frame allows it to act as a sink and maximizes its effectiveness. With an average speed of 4,500 revolutions per minute, the Cool + is the fastest refrigerator on the market. The temperature of your laptop will drop to reasonable levels in less than a minute.
Trust GXT 278
With the Trust gaming laptop cooling stand, you'll get your laptop cooler. The four lighted fans can be adjusted to your preference: from turning them off to adjusting them with high-speed cooling. And for added convenience, the cooling stand can be adjusted to three different viewing angles.
Trust Ziva
Its large surface of 330 x 250 mm for laptops up to 16 inches, prevents laptop overheating. Its metal net top plate generates an optimized air flow. It has attractive blue lighting, and a design based on the slant of the plate, to write comfortably.
TECKNET
At 1200 ± 10% RPM (two fan units), you'll help your laptop cool down and open the edges for optimal airflow. The full range of metal mesh increases wind convection to distribute heat more evenly. Its noise level is low, about 15dB, giving you a really quiet experience.
TopMate C5
This TopMate provides six wind speeds and there is an LCD screen that displays information on various states. By holding down the power button, you can change 3 different modes of fan operation.
KLIM Airflow
The KLIM Airflow + is a new generation cooling base. Combine 2 innovations, its first cross flow turbine rotates at 2,500 RPM, you will find higher air flow. Instead of blocking the bottom vents of your laptop, there is a space for cold air to enter and hot air to exit. You will notice its effectiveness immediately. Currently the highest performing notebook cooling dock on the market
Voxon
This Voxon, with its six 85mm diameter fans with red LEDs rotate almost silently at 1,400 rpm to channel fresh air to the base of this portable cooling panel. Offers a 2-level adjustable design to lift and tilt your laptop's screen and keyboard for added comfort; The rubber grips on the bottom prevent your laptop from slipping.
TECKNET RGB
It features four 90mm diameter fans and 1 110mm fan with blue LEDs spin almost silently at 1,400 rpm to direct fresh air to the bottom of the portable cooling panel. The Tecknet, has RGB lights with 15 modes, a button to change 15 modes, you can configure the mode you want by touching once.
---
---