The standard iPhone 12 sports some more modest technical features than its bigger siblings. It maintains the double camera of last year's model, although as usual, Apple announced several improvements at the photographic level. Now, the iPhone 12 has passed through the hands of the famous DxOMark laboratory, which has squeezed its sensors to the maximum to reveal, that although it offers good results, it remains below many terminals of its competition.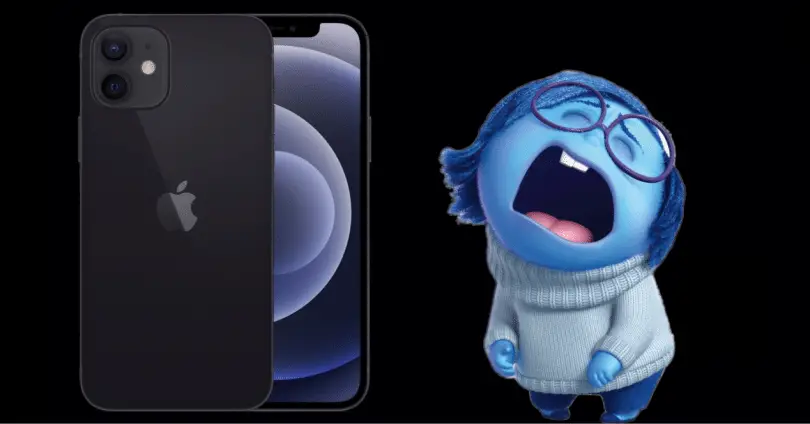 We have seen on several occasions that it is not necessary to go crazy with excessive sensors or gazillions of megapixels. The iPhone 12 Pro and iPhone 12 Pro Max were already analyzed by DxOMark, without being able to enter the Top 3 of the ranking, dominated by Huawei and Xiaomi. The iPhone 12 has lagged behind its siblings.
Lower than expected
Recall that the iPhone 12 has a double camera, with a 12 megapixel main sensor, with f / 1.6 aperture and a 12 megapixel ultra-wide-angle sensor with f / 2.4 aperture. These cameras are accompanied by a Dual flash. Supports 4K recording up to 60 fps and FullHD up to 240 fps. As we see in the DxOMark tests, the iPhone 12 has been in thirteenth place with 122 points, tying with the Honor V30 Pro and just below the Huawei Mate 30 Pro 5G.
Why such a low score?
The battle between the different Android manufacturers is growing, which has caused them to optimize the hardware like never before. DxOMark has detailed that there are other terminals on the market that offer equal or better results than the iPhone 12, at a lower price. Among the weakest points of the device is the zoom mode or portrait mode. In tests it has also offered limited dynamic range or noise in still images especially in low light. It has also penalized some results obtained in video tests, specifically with the white balance or the loss of quality when the light is not favorable.
In terms of pure image performance, there are some competitors that offer similar or better output quality, sometimes at lower prices. However, users who are attracted to other parts of Apple's value proposition or who are committed to iOS might find the iPhone 12 interesting. If portrait and zoom mode performance are not priorities for you, the iPhone 12 offers essentially everything. the performance of the iPhone 12 Pro for less money.
However, other sections where the terminal has stood out are also praised, such as the precision of the automatic focus, the good exposure or the high detail in the outdoor photos. Color fidelity in video recording or image stabilization also stands out.