In 2019, the friendly divorce between iOS and iPad was confirmed, finding an iPadOS 13 that started a very interesting path to turn Apple tablets into a perfect substitute for computers. With the next version, although with a little less revolution, the company has followed the same path. We tell you all the features, news and functionalities, as well as the iPad compatible with iPadOS 14.
It does not inherit all the news of iOS 14
Despite the fact that both iOS and iPadOS continue to go hand in hand and share much of the code, in these versions we do not see some common features. It is true that in appearance both are very similar, but the star feature of the iPhone system is missing in the iPad: the home screen and the widgets .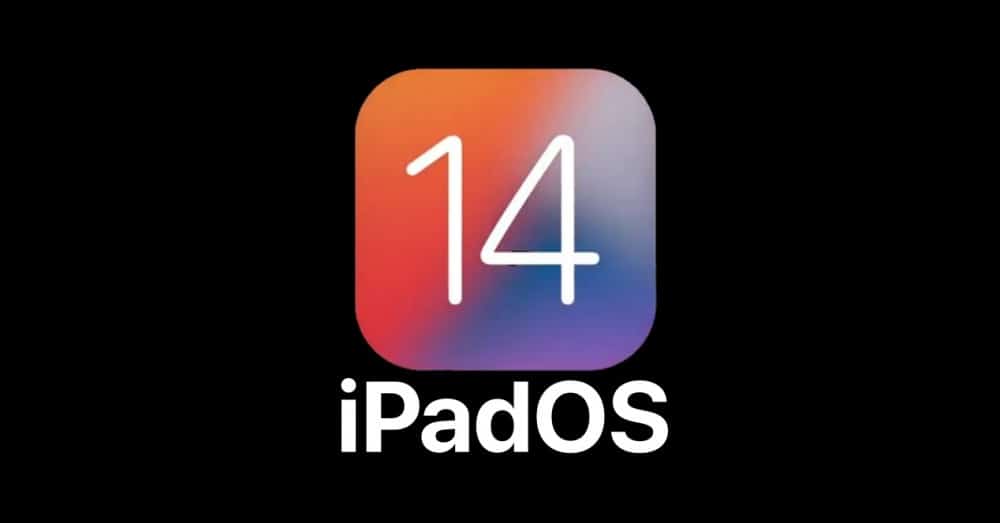 With iOS 14 we saw how widgets first came out of the "Today" tab to join anywhere on the other screens, even if it was among the icons of the apps. However in iPadOS 14 they continue to be placed in the same position. With the first version of this operating system we already saw how Apple made a move to place the widget on the main screen, being able to have them in view on the left side. And so it is, but there is no possibility to move those widgets to any other side of the screen. Of course, despite continuing in this place, they have been redesigned in the same way as in the mobile operating system.
There is also no trace of the application library, also called App Library. This is a possibility present in the iPhone and that allows you to sort on the last screen all the apps grouped into folders, with the possibility of searching them alphabetically. Also in iOS is the utility of being able to remove the icon from the main screens and yet the app is still present in the system in the Library. This could have the same and even more utility on iPads, but unfortunately we didn't find any of this on iPadOS 14.
New features that are shared between both are, for example, calls that do not occupy the entire screen . In this way they can no longer interrupt us with an inappropriate call when we are using the iPad. This is also extensible to calls via FaceTime, Skype or any other application that has the possibility of making conferences. Siri has also undergone a modification in this regard, moving to occupy only the lower right part of the screen without interrupting our work.
Maps integration improvements are another issue that this iPadOS 14 also shares with iOS 14. Among these are improvements in navigation or the addition of a bicycle as a new mode of transport. As with the renovation of the Messages app, more focused on iMessage conversations, incorporating improvements in groups with replies by thread, the possibility of setting chats and the always interesting addition of new ways to personalize Memoji and stickers. these.
More comfortable interface in native apps
The iPad is not a Mac and neither does it pretend to be, since in the end both are used in different ways, despite the fact that we can get to perform the same type of actions in many cases. However, there are certain characteristics that must be similar between the operating systems of both devices. An important step in this regard is the transformation of some native apps.
In this iPadOS 14 we find a sidebar in some native apps such as Files , Notes or Photos . A simple bar? Yes, a simple bar, but that for practical purposes means being able to navigate the iPad with greater comfort, having more direct access to folders and other locations without having to swipe back or perform any other more tedious gesture. Simple, but practical.
It should be noted that the aforementioned Files app is probably the one that will most express this functionality, since interesting improvements are added in the classification of documents, as well as in the way of transporting them through folders. Perhaps an even greater improvement could be expected, but the truth is that this file management system is increasingly similar to that of the macOS Finder, which makes it an excellent tool.
Enhanced and universal searches
Goodbye to the classic iPad search engine, both functionally and aesthetically. In the design section it is not that a lot has changed, but now it is superimposed on the screen without hindering what is being done. The way to access it remains the same on the main screen, by sliding down or using the cmd + space keyboard shortcut. It is precisely this last command that will be used to remove it anywhere in the system .
It is still an excellent search engine for applications, documents or notes, but now it is also possible to perform other actions such as making calls and even opening websites . In addition, it will be enough to write a few letters for the artificial intelligence of the system to understand that we want to search and we can access the desired content more quickly. If it is also used in specific applications such as Mail, Messages or Calendars, it will adapt to them, specializing in the search for content within them.
Makes Apple Pencil more than just a stylus
It is true that Apple did not invent anything new with the arrival of the Apple Pencil. In fact, the animosity of the mythical Steve Jobs towards these elements is well known, at least as far as use in a smartphone is concerned. However, the company has always known how to get good performance out of its digital pen, from the first generation of this to the second one used in the iPad Pro of the latest generations.
The company claims to be certain of how much its Apple Pencil is valued by users, which is why it has provided them with new features that mean that they do not have to part with it even to write digital text. The Scribble function is a new way of handling text through the stylus, and you can convert handwritten text to digital . Where? Well, anywhere in the system such as Safari, Reminders and even in PDF documents that have to be filled with digital text and we think we can handle ourselves better if we write them by hand.
Another interesting novelty is that in apps like Notes, it is possible to write handwritten text and leave it in that format, but without preventing it from being edited in a really simple way. The system will detect this written text as if it were digital, allowing it to be selected, copied, cut, pasted, or moved. This is undoubtedly a great feature for those who are used to taking notes with their iPad, even more so if they are students and carry all their notes on this device.
These improvements also include drawing correction . There are great artists capable of making spectacular works with just an iPad and an Apple Pencil in hand, but iPadOS 14 does not forget those who are more clumsy. Now, if we draw a line, circle, arrow or any other geometric figure (hearts included), it will be enough to leave the Pencil fixed for a few thousandths of seconds for the system to provide us with a correction of the figure and it will be totally stylized. Surely even the most handymen appreciate it for those situations in which they are not in the most ideal position to trace those drawings.
Games with keyboard and trackpad
The fact that many iPads have ceased to be simple tablets to add accessories such as keyboards, mice and trackpads has somewhat forced developers to adapt to the circumstances as well. Just like in a conventional computer it is possible to play thanks to the peripherals, also in these tablets it is possible with iPadOS 14.
Players will now have more possibilities than ever when setting the controls for their favorite titles, being able to use the keyboard and the pointer for it, the screen or a combination of both. This is already applicable to practically all the games that we find in the catalog of Apple Arcade, the company's video game platform.
iPad compatible with iPadOS 14
Unfortunately, not all existing iPads can upgrade to this version of the system. Those that were already discontinued with iPadOS 13 still are, but luckily no more have been added to the list. Therefore, these are the iPad compatible with iPadOS 14:
iPad
iPad (5th generation)
iPad (6th generation)
iPad (7th generation)
iPad mini
iPad mini 4
iPad mini (5th generation)
iPad Air
iPad Air 2
iPad Air (3rd generation)
iPad Pro
iPad Pro (9.7 inch)
iPad Pro (10.5 inch)
iPad Pro (11 inches – 1st generation)
iPad Pro (11 inch – 2nd generation) -iPad Pro (12.9 inch – 1st generation) -iPad Pro (12.9 inch – 2nd generation) -iPad Pro (12.9 inch – 3rd generation) -iPad Pro (12 , 9 inches – 4th generation)
IPadOS 14 updates
At the moment the official version of iPadOS 14 has not reached the public and it is expected to do so in September or October 2020. However, the beta version of this operating system is already available, which we explain how to install in the next section. .
How to install iPadOS 14 beta
It is not recommended to try this beta, since being a test version could generate some instability and application failures, unexpected restarts and other typical bugs of these versions. However, if you want to take the risk, it is advisable to previously make a backup of your data. in case you had to return to a stable version of iPadOS 13, which would cause you to lose information accumulated in the beta (except for what is synchronized with Settings> your name> iCloud).
The steps to follow to install this beta are as follows:
Go to betaprofiles from the iPad itself.
Find the iPadOS 14 Download card ,
Press the blue ' Download' button.
Accept the developer profile download.
Open Settings> General> Profile and install the developer profile, accepting the conditions.
Restart the iPad.
Go to Settings> General> Software update and here will appear the beta of iPadOS 14 ready for download and subsequent installation.