Before the arrival of MIUI 11 , Xiaomi and Redmi phones had an application called themes, from where we could install different styles on our phone. However, due to different restrictions in the countries, in some such as Spain we are left unable to use it, although as we will show you it is possible to recover them.
---
---
These styles allow us to give a total change to our mobile phone, affecting from the wallpaper, to the icons and other aesthetic aspects. This is MIUI 11's own customization method and therefore assures us that performance will not be affected and we will not have compatibility problems. This is one of all the MIUI 11 tricks that affect everything from the battery, to the design or the camera.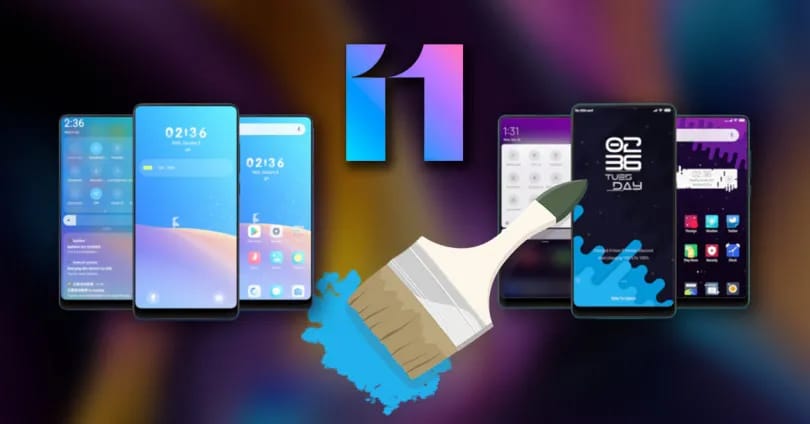 Activate the themes app in MIUI 11
The first thing we need to install one of the many available themes is to get the application and we will do this by going to the Settings> Additional settings> Region section. Within this section we will have Spain by default and we will change it for India , being one of the countries where we can make use of the MIUI 11 application. This will not affect the language of the devices at all and not at the time or other aspects.
After a few minutes, the themes application will appear on our mobile. In case it does not appear, we will have to enter the Xiaomi application store called GetApps, from where we will go to our section and click on update topics so that we can use it. In case we can't find it after this, we can go to Get Apps> Profile> Update history and open Themes.
Learn how to install themes in MIUI 11
Once we have the application working, the process of installing a theme in MIUI 11 could not be easier. First of all, we have to consult all the ones we find, where we have a wide variety that can be divided into categories, the most popular or a selection made by the Xiaomi company itself. It does not matter which one we choose, because they all involve the same steps.
To install we will touch on one of them, those that are not identified as premium and then click on the free button to download it . In a few seconds we will have it downloaded and ready to install it by just tapping on the apply button as we show you in the images. Then, we have to go to the home screen and check how the style of our mobile has completely changed.
Customize themes in MIUI 11
One of the funniest features of the themes is to give it a personal touch. Surely among all the themes we have available, we will find an icon pack that we like, a wallpaper in a different theme that we also liked and even a phone dialer style from a different one. Luckily at MIUI 11 we have the possibility to install and apply different parts in our custom theme .
To do this, we have to return to the themes application of our Xiaomi or Redmi mobile and go to the last tab that corresponds to our profile. From this section we have access to the option to customize the theme , where within each of the sections we are going to be able to apply that specific part of the themes that we liked. Then we can save it with a name , to apply it whenever we want.
---
---