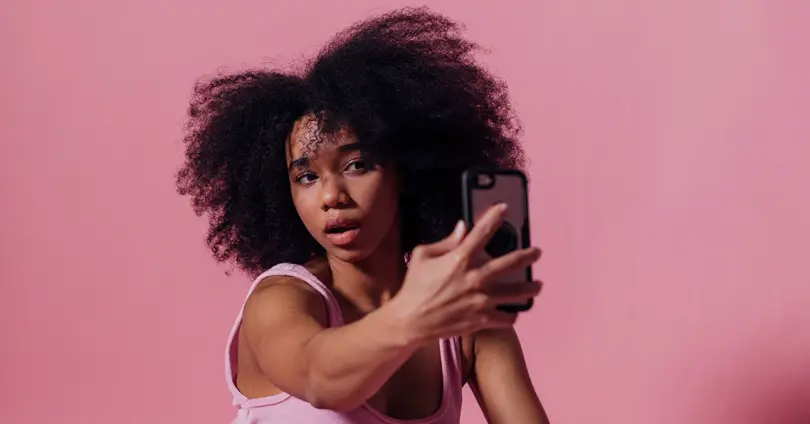 Selfies have been gaining great importance for a few years, and much more thanks to the progress that has been made by manufacturers in terms of their front cameras. So it is not at all strange to find products created exclusively by and for them, such as sticks so that our photos come out better and even filters designed with the main objective of achieving the best portraits, as is the case of the beauty mode that they bring with them. mobiles.
And, for many users, taking the best snapshots is the most important thing. For this reason, the different brands decided to bet on a software that allows everyone to get the best portrait without having to have some kind of knowledge of photo editing. For this reason, we will not only explain what the beauty mode consists of , but we will also tell you the great problem that it has brought with it.
This is how beauty mode works
This filter or digital facial retouching, made an important gap between people since it gave very good, quite showy results that managed to turn every person who took a selfie into a real model . Although not everyone uses it today, because to taste the colors, but there is no doubt that this filter has been liked. So much so that most of the manufacturers, if not all, have joined this trend with which photos are greatly improved with the front camera.
However, this has not gone unnoticed by those users who complain about how "unreal" the final image we take with our mobile can become. Since we are facing an improvement in the aesthetic aspect of people . This is why many users surely want to know how to deactivate it or, quite the opposite, since what they want is to know where this very successful filter is located. Luckily or unfortunately, Google made certain decisions about the beauty mode, which we will see later.
At present, different brands have been developing different and better variants of this software so acclaimed by many users. For this reason, it is easy to find different models of mobile devices that not only allow us to look like real movie stars by increasing the brightness, but also whiten teeth , soften skin tone or remove marks from our face.
Although that is not all, since some terminals that we can find can even do a make-up session totally free, and without having to waste time removing make-up afterwards. And, these filters called Beauty Mode can offer us a virtual makeup for the different parts of our face, from the skin to the lips or eyelashes.
How to activate and deactivate it from the terminal
The truth is that this filter that we can apply to the front camera of our terminal does not have any kind of mystery and in order to enable it, the steps to follow will be really easy. However, many mobile devices that do not have Android 11 may be enjoying this beauty mode , since it was enabled by default. But, if this is not your case, you must enter the native camera app of your smartphone, access its settings and search for this beauty mode.
Keep in mind that each brand could have called it in a different way, but we will always find a synonym that indicates that this function will help us to be more handsome in selfies. If in your case it is activated by default, you must follow the same steps and disable it.
Which brands have the beauty mode
After selfies and filters became so fashionable, all manufacturers or the vast majority that use Android as an operating system on their mobile devices decided to choose to add this software in the configuration of the photos that could be taken with the sensor. frontal.
And it is not strange to find Huawei, Samsung Realme or Xiaomi phones, among many others. However, one of the most striking points is that Apple has never decided to join this trend, despite the fact that they added it by default by default on their iPhone XS, although it did not take long to remove it.
Although that's not all, because in the middle of last year a fairly strong rumor emerged that Google had in mind to make the beauty mode disappear forever from mobile phones that were updated to Android 11.
The big problem with this facial filter
It is well known that everything related to selfies and beauty effects is something that has become a very sensitive topic for many people, since they can lead to serious psychological problems that can come from a bad influence or use of these facial touch-ups. digital. This is why Google showed its fatigue before these filters that managed to completely change the appearance of people. Therefore, last year it began to speculate that they would eliminate this function forever with the arrival of Android 11.
Goodbye to facial retouching?
For now we will not have to say goodbye since, luckily for many, the American company only decided to force manufacturers to deactivate the filter , which was activated by default, on mobile phones that were updated to Android 11.
Furthermore, these changes were a proposal from Google's Digital Wellbeing team, who were informed through various studies and interviews with different youth mental health experts. And they talked about the important negative impacts that both beauty modes and filters were causing in the new generations.
Therefore, and as we have mentioned before, these beauty modes will continue to be on our Android phones, but it will have to be the users themselves who activate them in the camera application of their terminal.