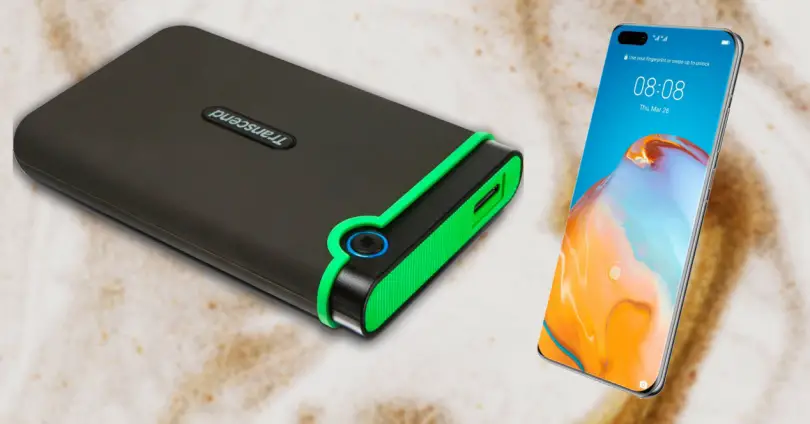 In the past, mobile devices did not have wireless connections such as Wifi or even Bluetooth, so it was quite difficult to manage all those files that we had, as images, in addition to their reduced memory also complicating our existence. However, the arrival of the new smartphones these problems were solved, and much more with the arrival of cloud services. Something that has facilitated the task of transferring the files from the terminal to have them accessible on any device.
However, there is still something that many users are completely unaware of and are still wondering. We are talking about how to connect external memories to our mobiles through its USB port , which we use to charge it. For this reason, we will explain how to carry it out and the different alternatives that its use will give us.
OTG will be the key in Android mobiles
It was not until 2011 when we were able to see the technology that currently allows us to connect our terminal with external storage. It was from the arrival of Android 3.1 Honeycomb, made for tablets, when Google's operating system integrated native support for OTG for the first time. But what is it really? This technology, which is also known as USB On The Go , is basically an extension of USB 2.0 that allows them to have better flexibility in interconnection.
Therefore, before connecting our terminal to this peripheral, we must check if the mobile is compatible with OTG (On The Go) technology, something that you can check in the specifications offered by the different manufacturers or in this mobile comparator of our site. In addition, this extension will only allow us to link the Smartphone with this external hard drive, but also offers us the possibility of connecting a keyboard, mouse and other devices to the port of our mobile, to be able to control it with them.
Although, today, the vast majority of terminals have this feature among their specifications, not long ago it was an almost exclusive function of the highest-end phones. But, over time, it has become a very good tool to be able to make the most of the different capabilities that a mobile device gives us, be it Android or iOS, through external storage units , peripherals and many other devices.
A few years ago, when all Android phones had the famous microUSB it was necessarily mandatory to have an adapter, in order to hook our terminal to the peripheral. In some cases, there were even smartphone companies that included this accessory in the box of their terminals.
But, everything changed when the terminals began to have USB Type C , with which we put aside that need to have such an adapter, thanks to the fact that both smartphones and peripherals can make use of OTG technology. If in your case you do not find this compatibility, you will have nothing to do, since there are no ways to manually enable the support to be OTG.
Steps to connect and disconnect it
After you have verified that your mobile device is fully compatible with OTG, we will have to get an adapter that allows us to connect this external memory, either through the most traditional connector, the Micro USB or, with the latest to arrive, the USB Type C, which abound right now between terminals.
When looking at the OTG cable you have to make sure that at one end it has a female connector and at the other a micro USB or USB type C connector. In this way we will be able to connect our external storage unit to our terminal in the easiest way.
Once we have connected the memory we want, we can explore all the files that it saves and copy the contents of our mobile device, of course, we must bear in mind that in some models it will have to be done through a file explorer for Android. But, don't worry, because there are different apps that you can easily find in the Google Play Store.
Now it is the turn of those users who have an iPhone. And although it is true that in this case it will be a bit more complicated, you can link your Apple terminal to an external disk. This greater difficulty is due to the connection that Apple devices have, the Lightning of the iPhone .
This is why we will have to look carefully for an accessory that is exclusive for these terminals. The most advisable thing is to get one that is certified by the company itself because you will make sure that you do not get any type of failure. In addition, we must also bear in mind that we must install an app that serves these mobiles to be able to manage the different files that we want to copy or transfer.
Can a USB be connected to the mobile?
The answer to this question is a resounding yes, you can. In addition, the simplest and fastest way for the OTG cable of a mobile is to be able to use pendrives. So any USB stick will be detected as an external storage drive. So we can interact in the same way with it as with any other peripheral, using, of course, any file browsing application.
Why connect the external hard drive to the mobile
One of the utilities that we find in this connection is that we can transfer files to our mobile devices or vice versa, and without having to have a computer at hand. So we can make use of an external hard drive to save different files, images or movies. Although, as we have been repeating, in some cases it will be necessary to have one of the applications that exist to be able to explore files.
Swipe images
One of the first virtues of this connection with our mobile is that we can save all the images we want . Either with the aim of storing those that we believe are important or simply because we do not want to erase them forever.
Watch videos and movies
Many will not know it, but by connecting a terminal to an external hard drive or memory, we can enjoy videos or movies that are stored inside. So it will come great at any time when we go on vacation to a place where we do not have WiFi.
Have more space in the terminal
Finally, other possibilities that this functionality offers us is that we can completely empty our terminal of everything we do not want. An option that will avoid headaches when choosing which files to delete. So, by linking our mobile device to an external memory, we can save everything we want, since they have a storage capacity much higher than that of mobile phones.