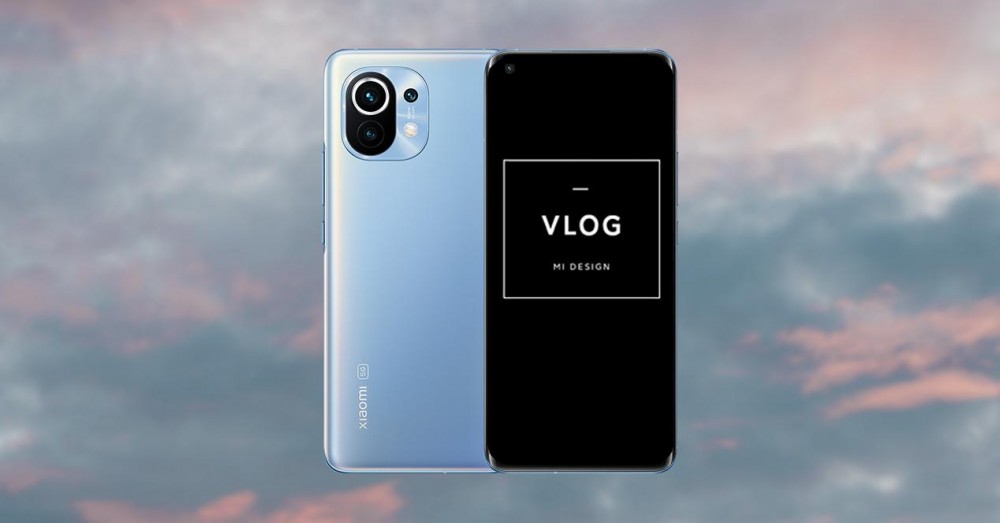 An option that can be found on some of the mobile devices of the Asian brand is the VLOG mode . An interesting feature, above all, for those content creators on social networks who seek to edit a video created with the cameras of their Xiaomi in simple steps. Best of all, this tool is really easy to use and very intuitive.
It will just be enough with a few simple clicks so that we can generate our own clip, although that is not the best of all. In addition, we are facing one of the most complete options to make better videos with our phone. With this Xiaomi function , it enforces all the options that MIUI offers us even more. For this reason, we will explain what it consists of, how to use it and some other advice to edit the videos in your own way.
What is Xiaomi VLOG
The gallery of mobile phones of the Asian firm received a facelift with the arrival of different news for video recording and editing of MIUI 12, although they are also now something more present in MIUI 11. So an endless number of Terminals of the firm will be able to take advantage of the different tools to edit videos in Xiaomi.
Among the different and numerous options that the Xiaomi software layer offers us, we find the VLOG, a combination of the concepts "video" and "blog" that allows us to create original montages. And, basically, we are facing a recording mode that allows us at first to create spectacular short videos of just between 12 and 17 seconds, which we can then share on our social networks, be it Facebook, Instagram or any other. Although, over time its duration has changed.
In addition, it is the intelligent algorithm that the Chinese brand has created for this function that is responsible for joining the different shots that we take with our mobile device. That is, we will only have to record and this VLOG functionality will be responsible for generating a clip by itself.
And one of the positive parts of this tool is that it has 7 different modes in which the images captured with our phone's camera can be displayed. In itself, this recording mode allows us to easily create small videos in which it has different transition effects. This same function even adds audio clips and sound effects that blend precisely with the image changes that occur in the clip.
A tool that makes video editing much easier, since many users are not experts and sometimes it is too difficult to do it yourself. In addition, if we have this functionality we will avoid having to look for a third-party application that takes care of this same task.
And leaving aside the main function that defines this function of the Xiaomi with which we are faced with the possibility of recording small fragments. VLOG allows us to use templates that will make it even easier for us to create content. Since these will be the ones that will contain quite varied visual and sound effects, thus giving a different touch to the final result of our clips.
This new tool even adds a new joining effect that will allow us to divide the screen into two parts. In this way, we will be able to view a different video clip in each one of them. In addition, with the passage of the updates its duration is already unlimited, since previously we only had a few seconds.
How to use it on your Xiaomi mobile
After knowing that this mode is based on having a series of templates that allow us to make clips with a series of preset elements, it will help us to create clips with different effects , both in the video itself and in the audio. So, once we start recording with this tool, we won't even have to move ourselves to make some kind of movement, zoom, among others.
The first thing we should know is how to access this functionality of the Asian manufacturer's mobile devices. To do this, we will have to access the camera of our Xiaomi , then you must follow the following steps:
Once inside the camera app, click on More> VLOG .
After this, we will have to select the effect that we like the most and that suits what we are looking for.
In addition, we must bear in mind that the different effects have their names, some of which we will find will be Cool, AgedFilms and Moments. Once you have selected the effect or template, we just have to start clicking on the video record button.
And to make everything much easier and more intuitive, the interface of the camera itself will guide us so that we can make different recordings that will then be joined by transitions to achieve a final video of the most spectacular. And the best of all is that we will not have to edit anything.
Improve your videos even more with the editor
After knowing the great functionality of Xiaomi VLOG , you have to know that it is not the only tool that we will have to be able to create totally original videos that fit our tastes. All we have to do is start editing a video. To do this, we will have to access the native MIUI gallery and choose the clip that we want to modify. Once we are inside it, we will have to touch the tool that is presented with a pair of scissors.
Afterwards, a series of options will be displayed that are divided into sections. To make editing more comfortable, we can rotate the orientation of the mobile from vertical to horizontal and thus get a better view of some content. Among the functions that will allow us to retouch we find trimming videos, changing the aspect ratio, adding effects to the videos, putting subtitles and including a soundtrack.
A quite used solution when editing videos is to combine multiple clips. To do this, we will have to do a trick that is somewhat hidden in the terminals of the Asian firm. First, you will have to enter the gallery and access the videos folder. Then, we will touch on the upper options and choose Video Editor . Then we will select the ones we want to join. In this way, we will combine the clips we want to create a single one.
Although it is not all, since in addition to all the different possibilities that we have presented previously, the truth is that joining videos in MIUI unlocks others. These will allow us to give a new style to the videos quickly and easily. The first will be the templates, as we can apply several to our clips just by tapping on them. Second, we can modify the duration of each clip or do this manually without any template.