It is a reality that any operating system can have some kind of bug, and macOS does not get rid of this. On certain occasions we have installed a new update on our Mac that has generated some type of problem that has hindered us, and quite a lot, the user experience. The first question we ask ourselves is if we can go back to the previous version and wait for the solution, and the truth is that Apple has several ways to go back to an earlier version of its operating system.
Using Time Machine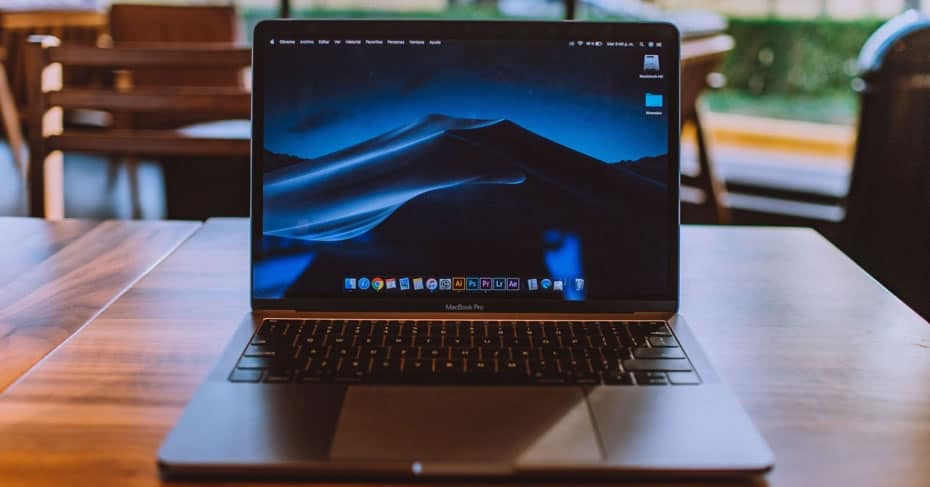 We have always emphasized how important it is to back up your files before upgrading. This is one of the ways we have to go back to a previous version in a really simple way. The native program that makes these backups is Time Machine , using a hard drive that we ourselves must connect to the Mac to store and manage all these backups. This is why, in the different copies that we have, we can rescue the previous version of macOS where there was no specific bug that we are suffering right now.
The problem is that when restoring we will lose all our data that we edit when we create the new version of macOS. To avoid losing them, you simply have to copy them to a different hard drive.
Once we have considered all this, simply follow these steps:
Shut down your Mac, and when you start it up again you'll have to quickly press Command + R keys at the same time. We must be pressing them until the Apple logo appears.
We will enter the system recovery mode and among the different options that we will find we select 'Restore from a Time Machine backup'.

Choose the Time Machine security hard drive.
All the backups included on the hard drive will appear. You will have to choose the one that took place before updating the operating system.
Follow all the installation instructions that will appear on the screen.
Once this process is done, we will return to the version that we had previously installed on our Mac with all its files. Now we will have to import those that we have edited after the update. In this way we can wait for Apple to release a more stable version and cross our fingers so that the installation is not a problem. As you can see, when it is said that previous backups are important, it is not to say, but they can save from some serious problems.
Through the Mac App Store
If we search the App Store of our Mac we can find the 'hidden' access to the different versions of the operating systems. When we do a major software update, such as the move from High Sierra to Catalina or another, we may miss the previous version. This is why if you want to take a giant step back with your Mac software, simply search the App Store for the downloadable file. But unfortunately in the search engine we cannot put 'macOS High Sierra' for example, since nothing will come out. You have to enter through the link that we leave you below:
By accessing some of these links to old software versions, a window will open in the Mac App Store. Here we must download the installer on a regular basis to be able to run it later and perform the installation. But as it is obvious Apple puts some obstacles to install old versions of the software. One of these may be that the installer is corrupted, something that is usually fixed by changing the general date of the Mac to return to the past.
Obviously, we always recommend you to be in the most updated version of the operating system. But there are always people who want to investigate these versions in some partition of the disk, having this possibility. It is possible that in the future Apple will remove these installers from the app store but at the moment it can be installed without problem.