When it comes to keeping accounts of our company or business, there is nothing better than using a good accounting program. Gone is the time when you had to keep accounting with paper, pencil and calculator, because technology has enabled us to carry out this task, which can be very laborious in a simple way, automating all tasks. Therefore, today we are going to talk about the best accounting programs , with which to optimize everything related to the administration of your company.
What is and what is an accounting program for?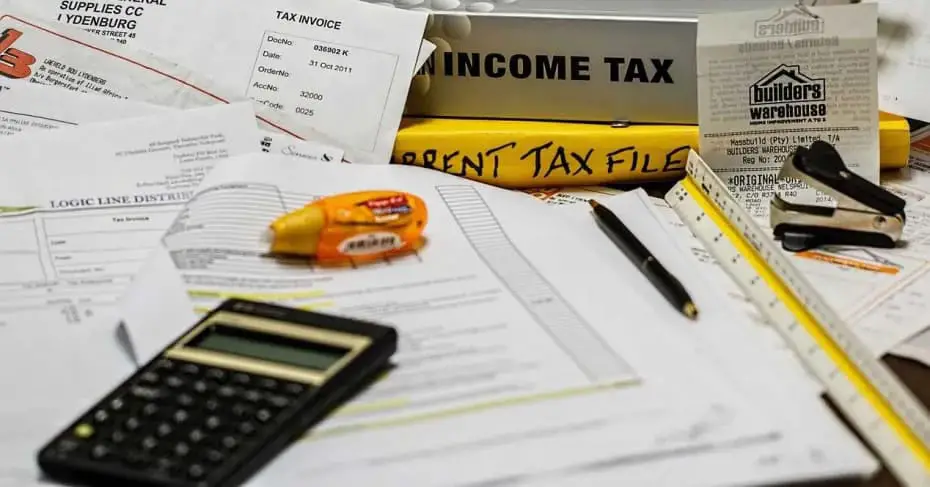 An accounting program is all computer software that is responsible for recording the accounting operations of a company, and can be used both in large companies, as well as SMEs and the self-employed. In this way we can keep track of all income and expenses in a simple way. An accounting program is governed by Generally Accepted Accounting Principles, to ensure its proper functioning.
The accounting programs will be in charge of automating all the operations of the company, such as purchases / sales, expenses for the month, payrolls, balance sheets, as well as making fiscal accounts and printing all kinds of documents. In this way, they have become an indispensable tool for the administration of any company.
The best accounting programs
Excel
Excel is a spreadsheet computer program developed and distributed by Microsoft that we can find within its Office package. Although it is not an accounting program as such, it does have enough functions that will allow us to perform accounting and financial tasks. With this powerful tool we will be able to record and keep up to date all the accounting entries, as well as update the daily book and know the general balance of our business. With the help of Excel sheets we can keep track of all our sales, income, expenses and stock management. In addition, we can represent all the data by means of graphs , so that we can obtain a clearer vision of the economy of our company or business.
You can buy the Excel tool for Windows or Mac OS, which is integrated into the Office 365 package from 69 euros a year. You can download it from here .
Sage 50cloud
Sage 50cloud is the natural evolution of one of the best known and used accounting programs in the business world, Sage ContaPlus . The new Sage 50cloud is the new standard in business management to provide solutions to the financial needs of small and medium-sized companies. It has full integration with Office 365, and it has functions as important as the possibility of creating different prices for a product. We can also invoice a budget by parts or have an integrated POS for all types of shops, stores, chains or franchises. It is a tool aimed at all types of businesses, such as retail, wholesale, maintenance and repair, or professional services.
We can contract Sage 50cloud from 4.99 euros per month. It is also possible to download a free trial version from this link , with which you can access all its functions without any commitment.
Contasol
Contasol is a more than efficient and solvent accounting program with which we can have all the official and tax books. It can be installed over the network and has a very simple and intuitive graphical interface. It has all the official modules, as well as the PGC 2007, PCG PYMES 2007, the Accounting Plan for Non-Profit Entities, and Sector Adaptations. With Contasol we can keep the Daily accounts and VAT records, as well as the Inventory or Analytics of our company or business. We will also be able to carry out billing tasks and print all official records such as accounting books, annual account reports and VAT and personal income tax forms.
Contasol is a free accounting program that we can download from this link . Additionally, it is possible to contract payment options from 155 euros per year.
Count
Contaya is a tool to keep our business accounting fast, powerful and versatile. It is used for any type of company and is adapted to the new system of the SII Tax Agency (Immediate supply of information). This program can work both locally and in the cloud , automatically making all invoice entries. Contaya will also be in charge of preparing and presenting all the tax models, both VAT and personal income tax, as well as informative declarations. Closing and opening is automatic and can be launched as many times as necessary. Scanned documents or PDFs can be attached to invoice and entry records.
Contaya is a free accounting program , which can be downloaded directly from here .
Gespymes
Gespymes is an accounting program aimed at both large companies, SMEs or the self-employed, which will help us save time and effort . With this program we will forget to have to register the corresponding Accounting Entry every time we generate an Invoice to a Client, a Purchase or an Expense to a supplier, since Gespymes will take care of doing it for us. We will also be able to generate Balance Sheets, Profit and Loss Accounts, Amortizations, manage bank reconciliation, among many other functions.
Gespymes is a payment software, that we can hire from 14.95 euros per month. We can also request a free demo from their website .
SeniorConta
SeniorConta is a powerful, intuitive and free accounting program with which we can efficiently and effectively manage the accounting of our company or business. We will have a large number of reports such as the Trial Balance, newspaper print, as well as the models of the Annual Accounts according to the General Accounting Plan. With this tool we can carry out the accounting exercise of several companies in the same installation. From your toolbar we have access to all the lists of suppliers, clients, invoices, etc. For the purposes of the Treasury, this program includes the main taxes of VAT, IGIC, Personal Income Tax and Corporation Tax, as well as the presentation of the Annual Accounts Deposit.
SeniorConta is completely free software that we can download from here .
Anfix
Anfix is accounting and billing software in the cloud, aimed at both freelancers and companies, fully adapted to the new SII system (Immediate Supply of Information). Having all the information in the cloud is one of its strengths since we can access it both from any computer and from the App no matter where we are. With this application we can present taxes in a simple way because it has a direct connection with the AEAT, being able to generate VAT, Personal Income Tax or Company models automatically. We can also manage invoices with ease, having all kinds of templates that adapt to our company.
Anfix is a payment program that we can buy from 7.5 euros per month. A 15-day free trial version is also available and can be accessed from this link .
Visionwin
Visionwin is an accounting program that has comfortable automatic entry templates for purchase / expense and sale / income documents that will allow us to work with the application in a comfortable and agile way just by having a few basic knowledge of accounting. This tool allows you to associate each entry to a scanned document, be it an image, PDF, spreadsheet, etc., so that we can store all our documents and have access to copies at any time. It has records of purchase and sale invoices to the SII system of the Tax Agency, being fully adapted, allowing registrations, cancellations, consultations and registry modifications in the SII system.
Visionwin is software that you can download and use for free by downloading it from its website . Optionally we offer our advice and technical support service from 119 euros per year.
Simple
Contasimple is an accounting program developed in a web environment to facilitate the processes of invoicing, accounting and all kinds of tax calculations. With this tool we will be able to easily, comfortably and closely manage our business, being suitable for companies, SMEs or agencies. With Contasimple we will be able to keep the official books and provide us with information on the status of the invoices (collected, unpaid, returns). In addition, we will have instantly the calculation of VAT, personal income tax, withholding of rent and operations with third parties. It will also allow us to create visual graphs about the state of our business in real time.
Contasimple has a free version that we can download from this link . It also has versions of payments from 7.95 euros per month.