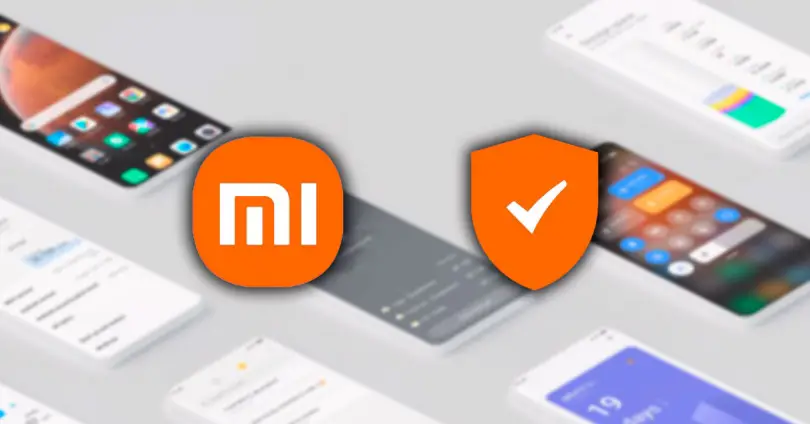 Mobile security is something that worries users a lot and Xiaomi herself, aware of this, integrates many options that try to avoid surprises with everything that we store on mobile phones. We are going to show you everything you can do on a Xiaomi mobile to make it safer and to be able to be calm in the face of any unforeseen event.
These options that we are going to know are available in the latest versions of MIUI , where the manufacturer has placed greater importance on this aspect and does not want us to leave anything to chance. Aspects that go beyond keeping the mobile updated to the latest version and with the most recent security patches, something that we should not overlook, as well as common sense when we receive spam or suspect someone requesting our data.
Steps to make a Xiaomi mobile more secure
To protect the Xiaomi mobile in the best way we can choose or take all these options into account or choose for ourselves the ones we need and the ones we don't. Depending on our concern in each aspect of security, we can say, since they are not options that should go together in most cases.
The key to protection is unlocking
For many security options that mobile phones offer us, a key and indispensable point to take into account is the unlocking system. In Xiaomi smartphones we have fingerprint reader-based protection in practically all smartphones, as well as easy unlocking and pattern or pin. We can choose the one that is safest for us, although we recommend opting for the fingerprint reader and pattern to have greater security.
For now on Android mobiles the facial recognition system is not very effective and it is easy to fool that is why we will try to avoid it. To configure our protection we only have to enter Settings> Password and Security to proceed to configure it.
Hide notifications on the screen
Although we have a security system in place, the default notifications show the messages and texts that we receive on the mobile. An essential part in the security of Xiaomi mobile phones is to prevent others from reading it and therefore we will have to enter Settings> Notifications> Notifications on the lock screen and choose the option to hide it that best suits.
Detect threats on your Xiaomi mobile
A proprietary Xiaomi tool that is essential to keep us protected and have our mobile optimized is the Xiaomi security app. This tool that comes by default in MIUI offers us an advanced protection system where it scans for system threats that can become a security problem . To use it, we just have to enter the Xiaomi security app and then touch on "Security Scan" so that it begins to analyze the elements and offer us a result with the solutions.
Use the Mi account to avoid scares
All Xiaomi smartphones have the possibility to use a Mi account to create backups in their free space , but it is nevertheless overlooked by a lot. This is something simple to do and that should be done from the first moment we have the smartphone, because the more security methods we have, the less scares we will have. To do this, you just have to enter Settings> My account and log in or create an account if it is our first Xiaomi mobile.
Hide your private photos and videos
We cannot ignore in the security aspects, the possibility of hiding photos or videos in the Xiaomi mobile gallery. This is carried out directly in the native gallery app, just by entering a photo and touching the "Add to an album" button will offer us the possibility of using the hidden Album that comes by default in MIUI.

The first time we will have to create a security pattern, which we will have to use later to access those private elements. The key in the security of Xiaomi photos is that we cannot see this album unless we slide our finger from the top of the gallery to the bottom, so no one will know if we have something hidden.
On the internet we are leaving a trace of our activities without us noticing, something that is not only reduced to giving our data but also when we share photos. One of the keys of MIUI in the search for the best privacy and security in Xiaomi focuses on eliminating the metadata of the photos, something we can do when sharing photos with the mobile.
We just have to use the MIUI gallery to share the photos and touch at the top on privacy, so we can establish that our photos are sent without the location and without the metadata that provides so much information from our mobile.
Protect your security with permissions
In the search for maximum security on mobile phones, we find the importance of the permissions that the apps and services that we use at Xiaomi have. From MIUI 12 we have on our smartphone a direct access to this point from the settings called Privacy Protection and which offers us at a glance what they can access on our mobile.
But to make it more complete we also have a section called high-risk permit, where we should not find anything so as not to put our security in danger.
Find your mobile and delete the data
The majority of the dangerous situation that we can find around the security of the mobile lies in the moment in which we lose it. That is why in MIUI we have an option that is synchronized with the Mi account that we have created previously and that allows us to activate a locator. Within My Account> Find device, we will be giving permissions to our possible need in the future.
As soon as we do not know where the mobile is, we can access Xiaomi Cloud from the browser to enter our account and have access to the location of the terminal. But we can also activate the lost mode to make sure that no one accesses our data even knowing the security system and in extreme cases where we believe that we are not going to recover it, we can erase all the data from the mobile.