Our mobiles depend on the battery to function, which are getting better and more advanced. Although at certain times we can find different errors. In the case of Huawei mobiles it is no different. There are several errors that can spoil our user experience, luckily there are solutions that will improve our experience at any time.
To find the problem that is causing the battery of our Huawei mobile not to perform at its maximum level, we will have to try several tips and tricks until we find out where the error is coming from. This mobile component is one of the most delicate, as well as being one of the most fundamental.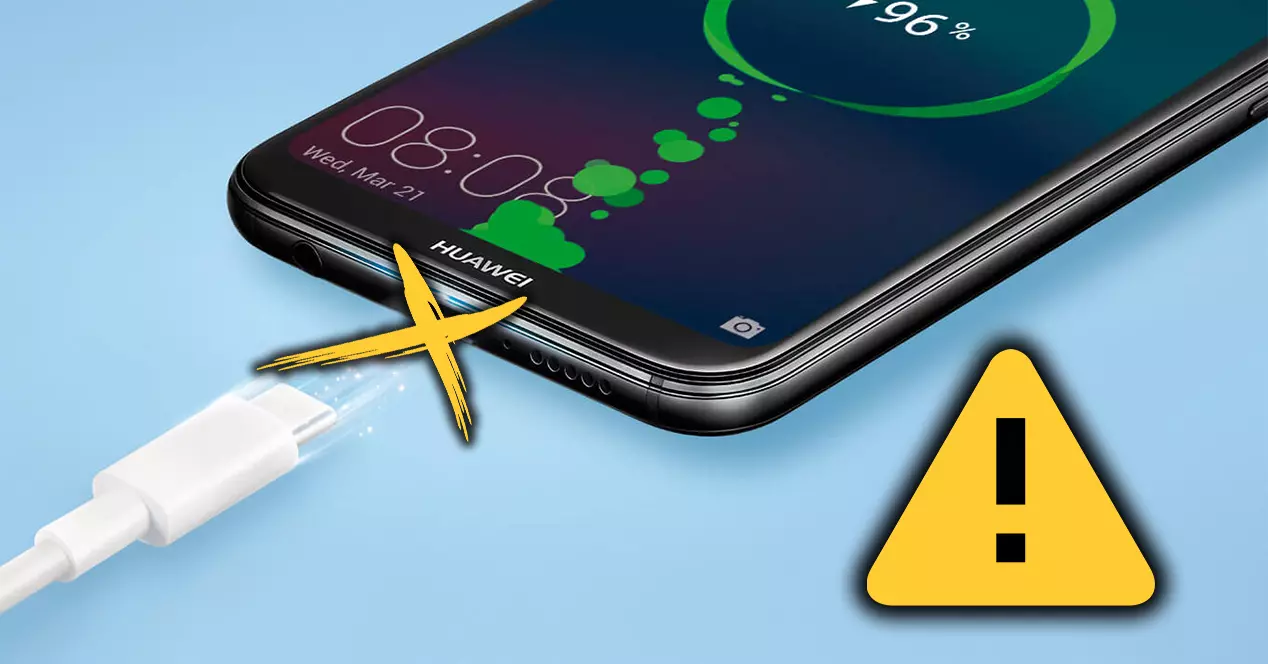 However, the causes may not be derived from a single reason. Luckily, the EMUI customization layer is one of the most complete and has several options that will help us to improve autonomy, getting to the end of the day or improving its performance significantly.
find the problem
Before starting to test configurations we must find the battery problem, in Huawei mobiles we have at our disposal an access that will give us clear and concise information about energy consumption and we must take advantage of it. To do so we will enter Settings> Battery> Usage.
Within this section we will see information about the percentage that each of our installed applications has consumed and it will help us to detect problems with any of them. It is likely that one of our apps is not well optimized and in that case it is best to replace it. In hardware, we will see the consumption of the elements of our mobile, also seeing the amount of time that we have had them activated.
Use the EMUI Optimizer
Artificial intelligence is put at our service in Huawei mobiles to get rid of all autonomy problems. We only have to access the Settings > Battery and click on the Optimize energy consumption button. Automatically, the analysis process will begin where it will take into account our configuration parameters and other processes that affect this mobile component.
Once completed, we will see the results on the screen, as well as a series of recommendations to ensure that the battery of our mobile does not suffer any more problems. We must bear in mind that some recommendations can be counterproductive, such as deactivating GPS or automatic synchronization, and in these cases we must follow the advice that we give you below.
look at his health
We already know that, by default, Huawei does not show the health of this component in the system configuration, as is the case with iPhones that do show the maximum capacity, in addition to notifying us if we should change it or not.
Therefore, it will be necessary to resort to a third-party application, which we can download for free from the Google store which is called Accu Battery . In addition, it will give us each of the data we were looking for. However, it is only available for Huawei phones with GMS.
What solutions do we have?
Among the many reasons why it doesn't work properly, we find some that are basic and could give us a very simple solution. This is the first thing we should check, since if we do any of the following steps and do not find the solution, perhaps we ourselves have worsened the result.
Choose the right mode
It is important to know the possibilities of our mobile and in EMUI we have three battery modes that we should not confuse. The results are very different between them and can make the difference between reaching the end of the day with autonomy or suffering excessive consumption without needs. We can configure these modes in Settings> Battery and we will have the following options:
Power saving mode : it is the one we have to use when we do not have too much battery and we do not want our mobile to turn off.
Ultra energy saving mode : in extreme cases where we need energy and we don't mind deactivating many options on our mobile.
Maximum performance mode : designed for demanding games and applications, we must use it only in specific cases because it will increase consumption.
Take advantage of dark mode
The screen is one of the elements that is most related to this component and that is why it is so important to configure it correctly. We want to teach you the essential aspects to get more out of the autonomy of the terminal and that we do not run out of energy in a Huawei mobile.
Above all, AMOLED screens will be able to significantly reduce consumption and improve the results of this component with EMUI's dark mode. To activate it we will have to go to Settings> Screen and brightness, to then touch Dark mode. The entire system and compatible applications will adapt and therefore the screen will stop emitting as much light and needing more energy.
Resolution, a trick to limit consumption
Our mobiles have a higher resolution and this in turn causes a higher energy consumption . To limit it on Huawei mobiles we have the possibility of entering Settings> Screen and brightness> Screen resolution. From this section, which will be selected as automatic, we can download it and, therefore, we will be able to reduce the amount of energy needed, although at the same time we will also notice a drop in quality in all the contents.
Screen lights up with notifications
One of the options that we have on our Huawei mobile is to turn on the screen every time we receive a notification. This is a continuous energy expense, especially if we have several notifications. It is one of the main features that we must deactivate if we do not want the battery configuration of our mobile to be counterproductive. To eliminate it we have to go to Settings> Notifications> More notification settings and deactivate the option Activate the screen.
Check that you have updated mobile
Huawei battery issues may be caused by a software glitch that has been fixed in new EMUI updates. Entering Settings> System> Update software and we can check if we have a more recent version. It does not matter if it is a simple security patch or a more relevant update, in both cases it could contain the solution to our problems.
Problems with the charger or the cable
This component of our mobile is directly linked to the load and for that reason we must be careful with it. We should not charge the mobile with any charger that we find at home, it is very important to take advantage of the original charger and, only in cases of need, opt for an alternative one, this can make a big difference, avoiding problems and solving the ones we already have. Nor should we use a cable in poor condition or it could be the trigger for continuous errors and battery failures in the Huawei.
A recommendation to keep in mind so that the energy of our mobile is not affected by various problems is to always charge it before it reaches 20%. Lithium batteries suffer when this percentage is exceeded and to avoid encountering new problems we must take this into account.
There is also the possibility that it is not the fault of the mobile or the charger. Therefore, we would have to make sure that the adapter to the current that we have is not damaged.
To check it, we will only have to plug the USB cable to the phone at one end and to the computer at the other end. If it recognizes the device and everything works normally, the problem is in the adapter , since it is common for them to be damaged by use, overheating or we are simply using one that is not of very good quality.
Calibrate this component
Before we get to the worst, it will be time to calibrate the battery . Although it does not serve much in the current ones, but at least it is a way to try to make the cell reach its highest percentage.
If you want to try it, these are the steps to follow:
Connect the mobile to the charger until it charges as much as possible and wait a few more minutes.
When it is complete, unplug it and use it until it is completely discharged and the smartphone turns off.
Leave the mobile without charging for 5-6 hours (you can take advantage of one night) so that any type of residual charge is eliminated.
After waiting, fully charge it again and see if it reaches the maximum level.
Hard Rest, the last option
If after completing all the steps and following all our recommendations, the battery problems of your Huawei mobile continue, we only have one option. The Hard Reset will delete all the files on the mobile phone and therefore the first thing we must do is save them on another device or safe place.
After having saved the files we proceed to turn off the mobile.
In conjunction, we will press the volume up and power button at the same time until we see the Huawei logo on the screen.
From now on we move with the volume up and down buttons, accepting with the power button.
Select the Wipe data / Factory reset option.
Next, we type Yes and select Wipe data / Factory reset again.
The process will begin and we must let it finish.
Once completed, we reconfigure it as the first day we bought it and we would not have to encounter problems again. If not, we may need to change the Huawei phone battery.
Beware of overheating
This component and heat are enemies and we must be alert to any increase in temperature. There are several reasons why the battery of our mobile can get hot, beyond using demanding games and we must know them to remedy it before it is too late.
Be careful with the covers we use
Although the covers are a great ally against bumps and falls, they can cause our mobile to heat up significantly. There is no better material than another, but if we detect that a cover does not allow our mobile to cool down, we will have to find an alternative to the one we usually use. Silicone or gel covers are usually one of the options that give the least problems, although it will also depend on our model and the thickness of the cover.
the sun is our enemy
Leaving the mobile in the sun is the worst thing we can do, the temperature of the terminal and the battery will skyrocket. In this case we must let it cool and not use it, because we can increase the problem. Nor should we leave it in the car or take it to the beach to leave it in the sun, we could find it too hot and cooling it will be difficult.
The portable battery, a good alternative
In case we do not want to limit the options of our mobile. We always have laptops at our disposal. There are a wide variety of options that can be of great help when we do not have a plug near us and will prevent energy problems from affecting us so much.
One of the portable batteries that we can choose is the 20,000 mAh model from Vrurc. It has fast charging and offers us Lightning and USB Type C input for any need. For a reduced price of less than 30 euros, we will always have with us a lifesaver for the autonomy of a Huawei phone. So it will never hurt to consider this alternative.