One of the biggest points of entertainment in Pokémon GO is not only discovering new Pokémon or ending up capturing them, but the Raids of this Niantic title are gaining many followers. More than anything, because this is where we can demonstrate our quality as a coach. Of course, we will need the help of other people who decide to face the 'boss' that has appeared in that gym.
Although, if you don't want to suffer too much in these Pokémon battles, there are some tips and tricks that will always lead us to victory. But, what we must be clear about is that it will not always be as easy. Everything will depend on the level of combat points, in addition to the skill of each trainer. And we cannot forget that we will not be able to do it alone, since it will be practically impossible for us to beat the boss individually. Basically, because it is designed to be done as a team. Although, never say never.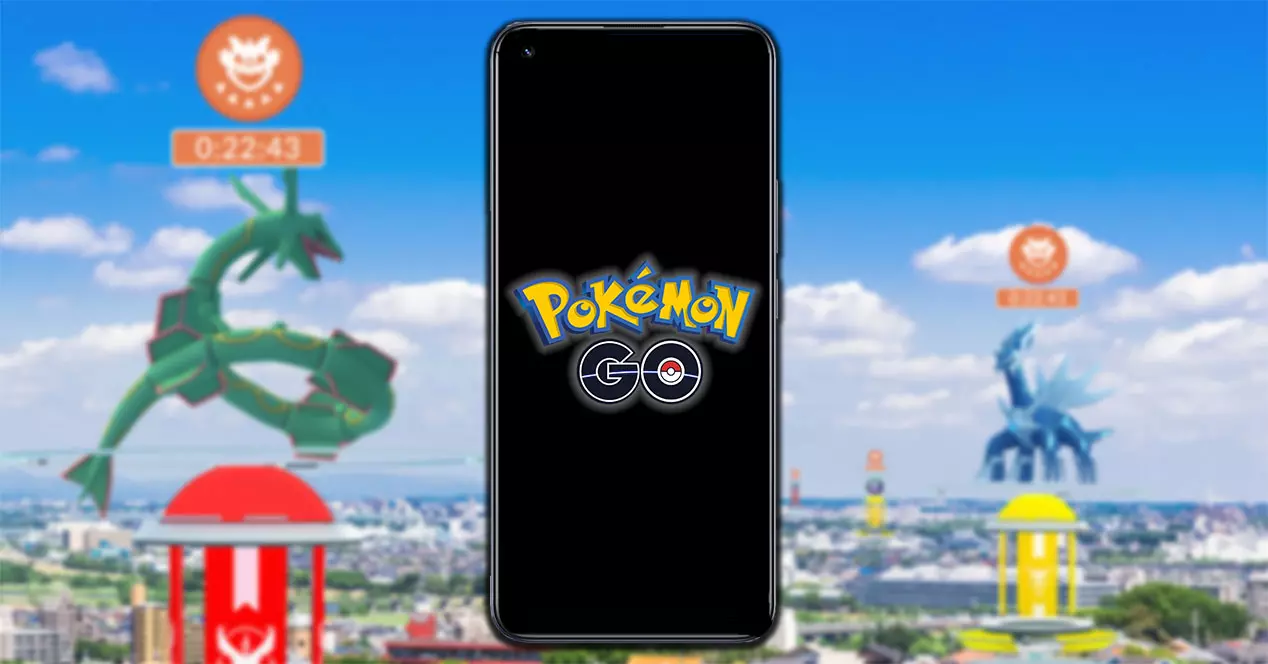 What are raids?
If you have doubts about what these battles are called Raids in Pokémon GO , don't worry, because we will give you the main keys so that you understand it and go straight to the gym to fight and win.
Although you think that these famous battles are the typical battle of Gym, the truth is that they will be more difficult to win than most other Pokémon. Also, these fights have four difficulty levels: level 1, level 3, level 5 and mega raids . This means that the higher the difficulty, the stronger the boss or 'boss' of the raid. In addition to that we will need more players to be able to achieve victory.
We are facing a game experience in which we can play together with 19 Pokémon trainers to defeat only one boss. By beating the 'boss' of that gym, we will get a series of rewards that will fill your backpack again.
But, and how are the raids? Very easy. When entering the game we will receive different notifications that will notify us that there is one near us that is going to start. Although, if we click on the panel of nearby Pokémon> we touch Raid. We will see those that have already started and those that are about to start. To give you an idea we will see it with the following images.
And to start one, we must have a raid pass , do not forget. In the store you can buy one quickly if you do not have any. In addition, the minimum level that we must have will be 20.
Before fighting… Prepare well
However, before we get down to work, we must be well prepared. Although, everything will depend on the level of the raid boss . To find out, you should look at the orange icon that indicates the difficulty, the more it has, the more complicated it will be. So, this is what you should keep in mind:
Form a Pokémon team with high CP (Combat Points) levels. The most important thing will be that there are different types, that is, that there is variety such as water, fire, etc.
Before entering you will know what type of Pokémon you are facing, prepare a team that is capable of doing a lot of damage. For example, if you are going to face a fire type, the ideal will be to use a water type to increase the damage.
Carry all kinds of potions to restore health and revive. It will be better to lack than to spare, since if you run out of items, things will get much more complicated.
Tips to win fights
The movements, or the ability, in Pokémon GO are key to being able to win. Therefore, not only do you have to have a good strategy or fill your backpack with items, but you also have to know how to move in battle.
Fast attacks : touch anywhere on the phone screen to launch a fast attack, that is, they are those that are launched by default to be able to charge the energy of the Pokémon that will help us to use the special ability.
Charged attacks : once we have filled the energy of this attack, we only have to touch the button to launch the special ability with which we will do much more damage to the 'boss'.
To dodge : we must slide our finger from left to right or vice versa so that our Pokémon can avoid the raid boss's blows.
These are the basic points, or keys, that every Pokémon trainer should know when fighting in raids . After this, you have to know that no matter how much you try to use bugs or tricks, the truth is that you will not be able to find them. In previous versions of the Niantic app, they did exist, but currently the best advice is to carry a team with the maximum possible power.
Our recommendation is that you continuously hit the enemy . And if you see that your team can't take it, get out of the fight, give them potions and revives, and fight again. You shouldn't leave the gym completely though, as you won't be able to get back in.
Also, when the battle ends, we will have the opportunity to catch that Pokémon. To do this, it is best to use raspberry berries or go golden raspberry to increase the chances that we will be able to capture it. The launch will be key, so try to make a great one. Ideally, the Honor Balls rotate before releasing them in order to receive a curve ball bonus (we will get these pokéballs after beating the boss).
The rewards
When you have finished beating the boss of the raid, we will receive a series of objects to continue increasing the repertoire we have of items in the backpack. Although, depending on its level, the rewards in Pokémon GO will be more or less. But, in general, it will be these:
Potions to revive .
Rare Candies – Candies that work for all Pokémon.
Golden Frambu Berries : They will help us to capture a Pokémon more easily.
MT of charge or fast attack : we can use them to teach our attacks.
Honor Ball : special pokéball that will help us catch the bosses of the raids.
This last item will be the most important, because at the end, they will give us a specific number. In the event that we use all of them, the 'boss' will escape and we will not be able to capture it.