If you have guests at home or you just want other family members to be able to control the connected devices that you have and that are compatible with HomeKit, this will interest you. Because we are going to tell you everything you need to know to do it safely, facilitating the use of them or even restricting it.
Why give permission to control HomeKit devices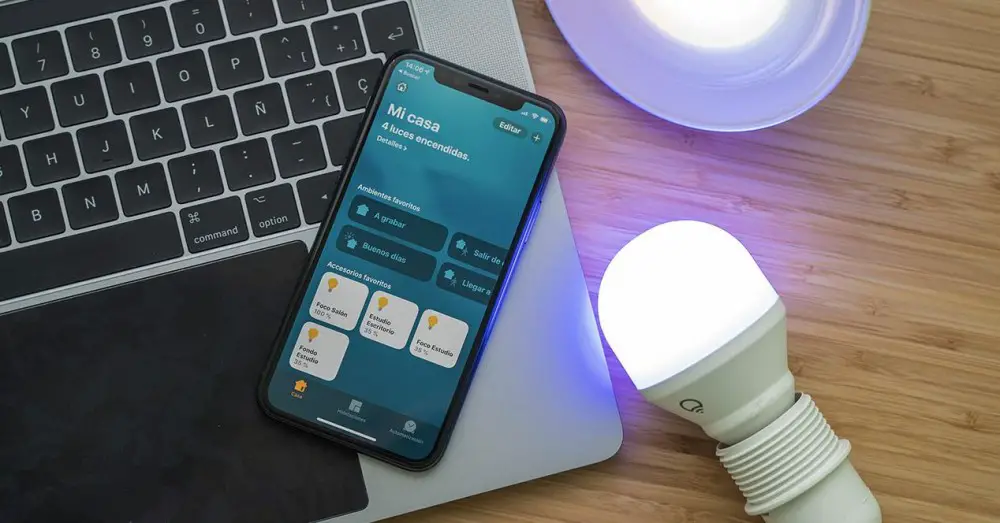 Each and every one of the solutions that exist today for the control of the connected home have their own advantages and disadvantages. There is no better option than another and everything will ultimately depend on aspects such as the operating systems that the user uses, services, devices that they already have, etc.
However, it is true that some solutions are a bit easier to manage than others and that does not mean that they are less secure. It is simply that they are conceived differently. In the case of Apple, the main handicap (advantage for some) is the closed ecosystem approach where only users of its products can make use of it.
This, as we say, can be an added value for some or the opposite. Because if whoever lives with you or is a guest does not have a Mac, iPhone or iPad, they will not be able to access control of the connected devices because they cannot use the Home application. So either there is a HomePod that everyone can use or nothing.
Let's say that's not the case and everyone has an iOS, iPadOS, or macOS device to access the HomeKit ecosystem. Why is it interesting to allow them control? Well, very simple, the more home automation more advantages and if you want them to take advantage of all of them, you have to give them the option of being able to control them.
Also because a trusted family member could be in charge of solving small problems or even being aware of possible alerts that could generate installed sensors for the detection of smoke, water, etc.
We already know that the first essential requirement is to have an Apple device with the Home application installed. The second is that they are in the latest version of the system, because if they are not, the invitation that will allow them to take control may not reach them.
So, once everything has the latest version of iOS, iPadOS or macOS updated, the next step is that everyone has signed in to iCloud on their devices. Once ready, make sure you all have Home active in Settings> Profile> iCloud.
Now you just have to send the invitations so that other users can use the connected home you have created. To do this, follow these steps:
Open the Home app
Tap on a house icon in the upper left corner
Now select Home Settings
In the new screen, where it indicates People, give the option to invite people
Enter their Apple ID and they will receive an invitation to control your home
Once the invitation has been accepted, that user will be able to access your connected home. Although there are a number of extra adjustments that you can make. To start you can give or not permission to add or edit new accessories. Also if you want to allow remote control of accessories. That is, when you are away from home.
And logically as the main manager of the house, if you want to delete a specific user so that they no longer have control, you will only have to select them and give the option to delete. Ready, he will be out and he will not be able to do anything that you had previously allowed him to do.
Set up remote access to HomeKit devices
So that both other users and yourself can control the connected home from outside the home, without having to be connected to the local network, you will need to configure a home control center. That means that you will have to use one of the Apple devices that allow this function and that are none other than one of the HomePods, the Apple TV or an iPad.
Although possibly most users have an iPad than a HomePod or even an Apple TV, in order to be used as a home automation control center, the latter two are more interesting than the tablet. Because they are prepared to be plugged in all day. Anyway, select the one that is most comfortable for you or you simply have.
Once done, configuring it as an Apple HomeKit central is very simple:
On Apple TV and HomePod, once you have configured them and logged in with your Apple ID, they are automatically configured as home automation central.
If it is an iPad, the only step next to logging in with iCloud is that it is with the main account of the owner of the house created in the Home app. Then activate Home again in the iCloud settings
Ready, everything would be configured so that both you and the people you have invited to control your home automation can do so while it is connected to the local WiFi network or from any other point where you have an internet connection.
Tips to take advantage of the connected home between several users
Finally, and despite this being something that also applies to any other type of teamwork or shared use, it is important that everyone is aware of the changes applied. Especially if you have permissions to edit existing devices or add new ones. Because if someone creates an automation or routine, it is good that the rest know which one and why. This avoids problems such as eliminating the same setting or repeating names or orders that could cause problems in use.