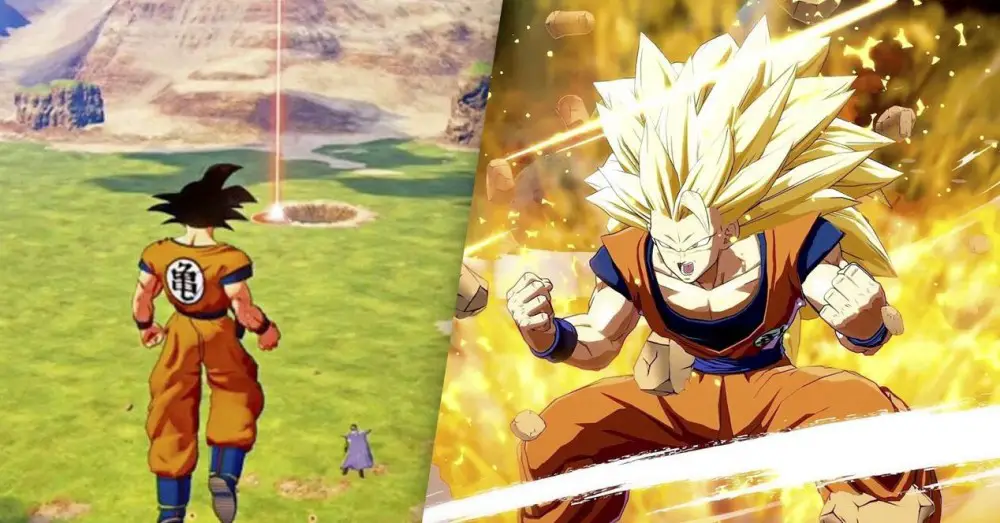 The Dragon Ball series went from comics to television series and, from there, to video games, becoming a success and attracting an incredible mass of users. Titles that, referring to the latter, allowed us to order our favorite character in the saga and fight against others until the KO. Today we bring you a compilation of the best Dragon Ball games for all platforms.
Dragon Ball history
In case there was someone clueless or someone who has only heard about this saga, let us give you a summary of its history.
Dragon Ball in its origins is a manga created by Akira Toriyama in 1984 and published in Shonen Jump magazine for just over 11 years in a row.
In these vignettes the story of Goku is told, although we could well call him Son Goku or Kakarotto , all the names refer to the same character. Explained in a super summarized way, Dragon Ball is based on the life of this character, who is a Saiyan warrior who wants to protect the Earth from other beings who want to conquer it and exterminate humanity.
This plot, of course, is much more extensive than that simple idea. The history of Dragon Ball unfolded over 5 different seasons:
Dragon ball
Dragon Ball Z
Dragon Ball GT
Dragon Ball Z Kai
Dragon ball super
It all starts with the figure of Goku as a child. A young man inspired by the legend of the monkey king , who has the tail of a primate, travels on a flying cloud and has a magic staff and powers. His only inheritance is one of the spheres that serve to summon a holy dragon that fulfills wishes.
Fate makes Goku cross the path of Bulma, a girl who wants to make a wish to that mystical being. Together they will have many adventures as they search for the seven dragon balls, while protecting the Earth from devastation.
Later, as an adult, Goku discovers that he is part of the Saiyans warrior race. This makes him put aside that more comic and childish role to focus on his training and martial arts. What in the series we knew as the stage change to Dragon Ball Z. Throughout this journey he will meet many other friends and allies such as: Krillin, Yamcha, Ten Shin Han, Muten Roshi or Piccolo .
On countless occasions, Goku and his friends will have to fight together to constantly protect the Earth and its inhabitants.
Best Dragon Ball games
Thanks to the popularity and the avalanche of fans who followed, continue and will continue the adventures and struggles of this warrior, the jump from the screen to the console was obvious. And, precisely, we have not only seen Goku a few times in games.
Below we have made a compilation of the best Dragon Ball games throughout its history . And, in addition, we leave you a list of the platforms in which they were available in case you want to remember old times.
Dragon Ball Z Budokai 3
One of the most legendary titles in this entire saga is Dragon Ball Z Budokai 3 . This 2D fighting game was released in 2004 and became a benchmark of what fighting video games would be from there. One of the most faithful games to the series published to date.
This game was exclusively available on Play Station 2.
Dragon Ball: Legacy of Goku 2
Another of the best known was Dragon Ball: Legacy of Goku 2 . It was something totally different, an action RPG in which you had to overcome a large number of missions, learn techniques and powers, level up, and all this going through the most important moments of the series.
We could enjoy this title through the GameBoy Advance.
Dragon Ball Z: The Legend
One of the landmark titles was Dragon Ball Z: The Legend . Accustomed to one-on-one fighting games, the developers opted for a team combat system. In it, teams fought in turns of up to three against three. This led to being able to recreate combats in a way much closer to what was seen in the series itself or in the manga.
In this case, this game had its version for the Sega Saturn and for Play Station.
Dragon Ball Z: Kakarot
Now taking a great leap into the future, or rather to our present, we have Dragon Ball Z: Kakarot . A game released in 2020, which we have been able to enjoy on PS4 , PC and Xbox One . A game that many fans were waiting for, since it offers the highest possible fidelity to the series and, in addition, it is an Action RPG.
The combat system may not be the most detailed of all and the DLCs were not as successful as expected. But he is expected to be a great starting point for the next installments.
Dragon Ball Xenoverse 2
Despite the fact that Dragon Ball Xenoverse 2 came out a few years ago for PS4 , Xbox One , PC and Nintendo Switch , it is an incredible option that is still expanding.
This RPG is now a past full of content with cooperative combat, creation of our own characters, improved combat system, progression of our avatar, etc. A pass that still continues to receive updates and modalities so that we can continue to enjoy it.
Dragon ball z budokai tenkaichi 3
Despite not having the best graphics or the best fighting system, Dragon Ball Z: Budokai Tenkaichi 3 is a myth for true fans of Dragon Ball history. The true objective of this game, which passed through the platforms of PS2 and Wii, was none other than to be the definitive simulator of the series.
The fighting of the characters recreated in a very detailed way the actions of the characters in the anime. Like the settings, through which we could fly to see everything that we already knew previously from the series and the comics.
Dragon ball fighterz
If you ask a Dragon Ball fan about their favorite video game of all time, they will most likely tell you that it was Dragon Ball FighterZ .
We are talking about one of the games with the best graphics in the sector, with a combat system that allows you to enjoy from the simplest user to the one who wants to professionalize with heart attack combos.
Another aspect to highlight is that each fighter in this title is different from the rest. They do not intertwine, there are no bases in common with 2 or 3 "special" functions. Each of them is a world to delve into our favorite Saiyan warrior.
This title went on sale in 2018 and we can still buy it in its version for PC, Nintendo Switch , PS4 and Xbox One .