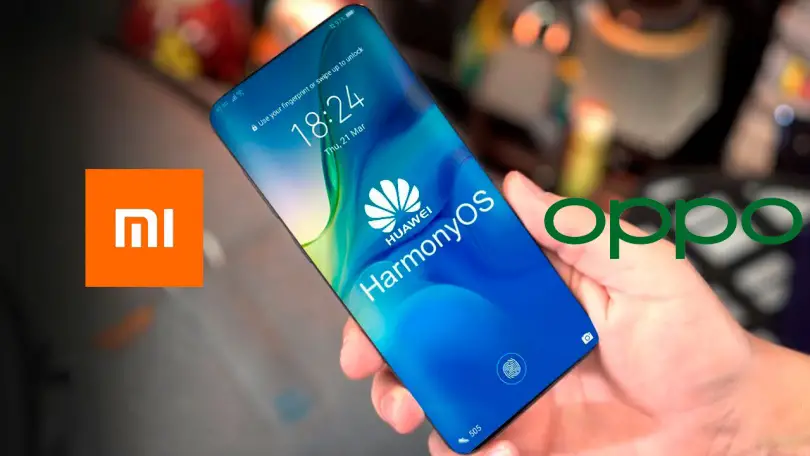 Huawei's sales may be falling worryingly, but at the same time the brand may have found a "lifeline" to hold onto in the form of HarmonyOS . The company has enough hopes for its own software to "share" it with other manufacturers in the Asian country.
Huawei may no longer be the leading mobile device OEM in China, but there are several Chinese manufacturers that may be interested in using their operating system as a way to anticipate an uncertain future. Huawei cannot use Android or partner with Google or other US companies to bring its own software to life, and has had to make adjustments to business strategies as a result.
Here HarmonyOS comes into play, a system not only intended to run only on phones, but also on Honor TVs and other smart devices. According to various media, there are phone manufacturers who are now planning to use HarmonyOS in addition to Android, such as Meizu, Xiaomi, OPPO, and Vivo.
HarmonyOS is not only an operating system powered by Huawei's proprietary technology, it is also an open source software package, allowing developers to modify and add their own changes to it, similar to the open source project of Android (AOSP).
How would HarmonyOS look on a Xiaomi?
Thanks to its resemblance to Android AOSP , we have already found videos, not of the abandonment of MIUI as such, but of Xiaomi's personalization layer working on HarmonyOS , and not on Android as it happens in all current phones of the firm.
This video, of which we cannot confirm its veracity, shows how the Xiaomi smartphone turns on without the classic "Powered by Android" text that appears when the phone is turned on and the video shows a " Powered by HarmonyOS " home screen. If this is real, then it is a big step, more for Huawei than for Xiaomi.
Currently, MIUI is based on Android and comes with all Google services factory installed and we do not think that is something that will be dispensed in the global market. However, in China SMS are not so important and it may be that in this market we will see some smartphones from Xiaomi, OPPO , vivo or Meizu testing HarmonyOS.
Its expansion through the market will depend on how users receive it. If successful, the brand may broaden its sights to the delight of Huawei .