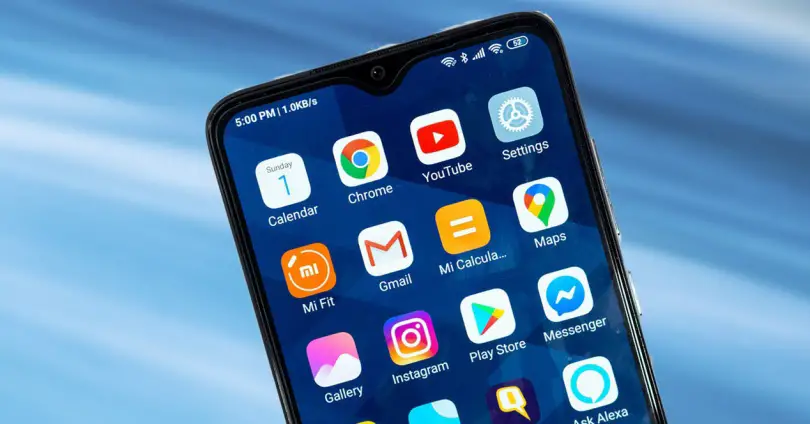 It is quite common, although it is believed just the opposite, that the apps of our mobile device are closed by themselves. This problem is more common than we think and the causes can be totally different. But, luckily, there are also solutions that can lead us to put an end to that problem.
Some solutions will be very easy and fast, that in just a few minutes we will ensure that our mobile does not have any failure with the apps. Instead, there will be other tricks that will be more complex and may even be a headache. Therefore, we will explain to you which are the best methods to be able to test in our terminal and put an end to the automatic closing of apps .
Why do apps close on their own?
One of the most repeated questions in many users is "why do I close the applications alone ?". And it is not for less, since in most of the occasions that this happens to us we are using this problematic application to upload an image, answer someone or listen to music, and we have to open it again.
Although it is not the end for our mobile, since there are several reasons why applications stop, which have a solution. Some of the most common problems that we can find are due to a lack of RAM memory, problems with the Android System Webview , that the application is not updated causing its malfunction …
How can i fix it?
Today it is impossible to find a magic solution for some of the bugs that we have mentioned above, but they could help us to prevent the closure of Android apps from being so persistent. In addition, there are different habits of use of our terminal that will help us so that while we are using an application, it is as good as possible.
Among them, it will be good to have both the app and the operating system updated, always check that we have an Internet connection and clean the mobile cache on some occasions. But, it is true that we will not be able to completely avoid the inconvenience of having said app closing again. On the other hand, we will achieve that the mobile has a better performance and higher speed.
Check the Webwiew
The first thing we should do before anything else in the event that the apps on our mobile device close on their own is to check the Webview . Sometimes it gives us a series of errors causing the apps to close by themselves on Android. However, it does not occur in all smartphone models, but it has been a failure that has yet to be fully resolved.
Which leads us to uninstall the Android System Webview updates . Therefore, we will see how to access it and solve the different errors that it causes us in the terminal in the simplest way by following a series of steps:
Go to Settings> Applications.
In the list of apps on the mobile device, we must search for Android System Webview or, WebView of the Android system, since it will depend on the mobile model. If in your case it does not appear, go to the upper right menu and choose Show system applications.
Once we are inside its menu, we will have to click on Uninstall updates .
Update the app
In the event that the previous trick does not work for us, we will have to opt for another alternative, which will be to search for updates of the problematic application from Google Play. To do this, we will only have to enter Google Play, click on the three stripes in the upper left, and click on My applications and games. Then, we will have to go into the Updates tab, where we can see, check and update the apps that we have installed on our Android mobile.
Try "Force Stop"
Another of the tricks that we can try is to force the stop of the app that is closing itself. To do this, you will have to enter the settings of your smartphone and access the applications menu. After this, we will have to find the app that we want to make it work well and enter its configuration. Later, we will see that a button appears that says "Force stop", and we will only have to press it. Then, we will reopen the application and check if it continues to close itself from time to time.
Try restarting your mobile
It is something that we use many times for other problems, but it is a trick that usually works more than we think . So, if your apps have started to close at any moment without us doing it, it will be a good idea to try restarting your mobile device, and surely there is a good chance that it will be fixed.
Clear the data
It must be clear that, if we choose this method, the app data will be deleted . That is, it will return to its initial state, as if we had just installed it in our terminal. In addition, it will lead us to lose all the settings that we have made in said app and other personal information that we use with the application.
Therefore, if you delete the data, we recommend that you make a backup copy of the information that we want to continue having. In the case of Google applications, even if we delete the data, the information will be saved in the account and can be downloaded again if we wish. To do this, we must do the following:
Go into Settings> Applications.
We will have to find the app that has this error and enter its configuration.
Access 'Storage'.
Within it, the option Delete data will appear , which you must press to delete all the data that the mobile has saved from said application.
With this option, the problem of closing problematic applications should be fixed, but we must take into account the warning of uploading the data to the cloud so as not to lose it. Although, you can also opt for the simplest option, which will be to clear the application's cache data and test if it works well. Otherwise, we will only have the previous method.