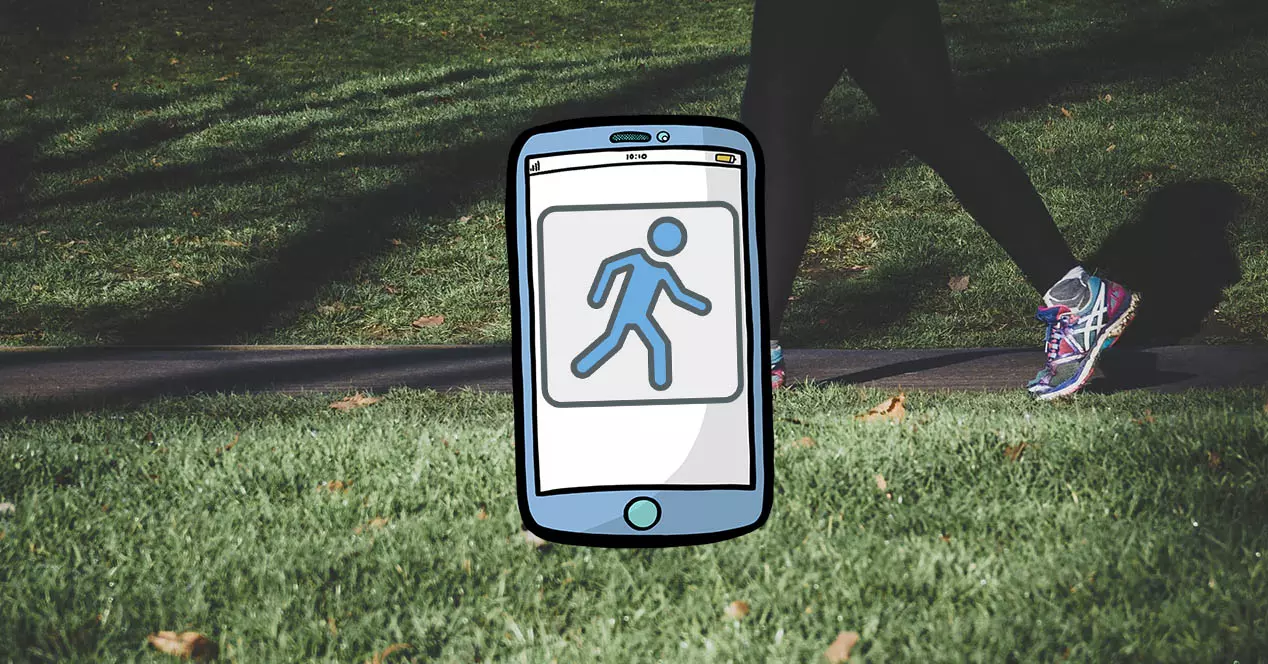 After the passage of the Coronavirus, there are many of us who have lost the healthy exercise habits that we had before the pandemic, and now that the pandemic has given us a break, it is difficult to recover them again. One of the physical activities that we can use to pick up these habits again is to go for a walk, a very healthy physical activity with which we will begin to take care of ourselves again. If you want to start walking, we bring you some applications that you can use to keep track of your walks .
With these apps going for a walk will be much more fun, since we will be able to control the number of steps we take as well as other parameters of the walk that will be recorded and that we can use as a reference to improve ourselves little by little.
GoogleFit
One of the best applications that we can use to go for a walk is Google Fit. This application, which is completely free , will allow us to record our walks automatically through the sensors of our device.
This app will give us a series of cardio points so that we know how well we are doing, while also indicating very interesting data such as the route we are following, the pace you are taking or the speed at which you are walking
---
Pacer pedometer
With Pacer Pedometer we will also have it really easy to record our activity when going for a walk. Thanks to the GPS you will be able to record our route in real time , recording the number of steps we are taking along it just by carrying the mobile in your hand or in your pocket.
This application is also capable of registering our weight and our body mass index (or BMI). It will also allow us to create walking groups with friends and family so that we can share the data of our walks in real time with the rest of the users of these groups and thus "compete" to see who takes the longest walks.
---
Step counter pedometer
This app is one of the best valued that we can find to go for a walk, since it has an average rating of 4.7 in the Google Play Store . The app is as simple as clicking on the start button and with that we will be registering all our activity when we go out for a walk.
In this case, step counter pedometer does not record your GPS route as the previous two applications do, something that will make your device's battery consumption much lower. The app is also free, and in fact we can access 100% of everything it offers us without having to buy anything within the application itself.
Walk with MapMyWalk
This app from the Under Armor clothing brand has its own application so that we can go for a walk with it. This application will record our routes with GPS, and will inform us through a voice of the pace we are taking, the distance we have traveled or even the unevenness we are going up or down.
With it we will have the possibility to publish our workouts on Facebook, Twitter or Instagram. The app also has a series of training plans that adapt to all kinds of needs, so you will surely be able to find one that works for you.
---
Pedometer – Step Counter
We close the list of applications to go out with them with this one that has a name very similar to another that you have already been able to see a little above. This application also does not use GPS to track the number of steps that we are going to walk, so if you have autonomy problems on your device, you should bet on it .
In addition to counting our steps, this application will be able to count the calories that we are burning as we walk. This app has more than 50 million downloads in the Google Play Store , so you can get an idea of how popular it is among people who like to go for a walk.
---