Virtual reality (VR) is something that we are already a little used to hearing and reading everywhere. But it should not be confused with augmented reality. Virtual reality is a scenario built and generated entirely in a computerized way. The first to explore this world, apart from military uses as always, were video game manufacturers.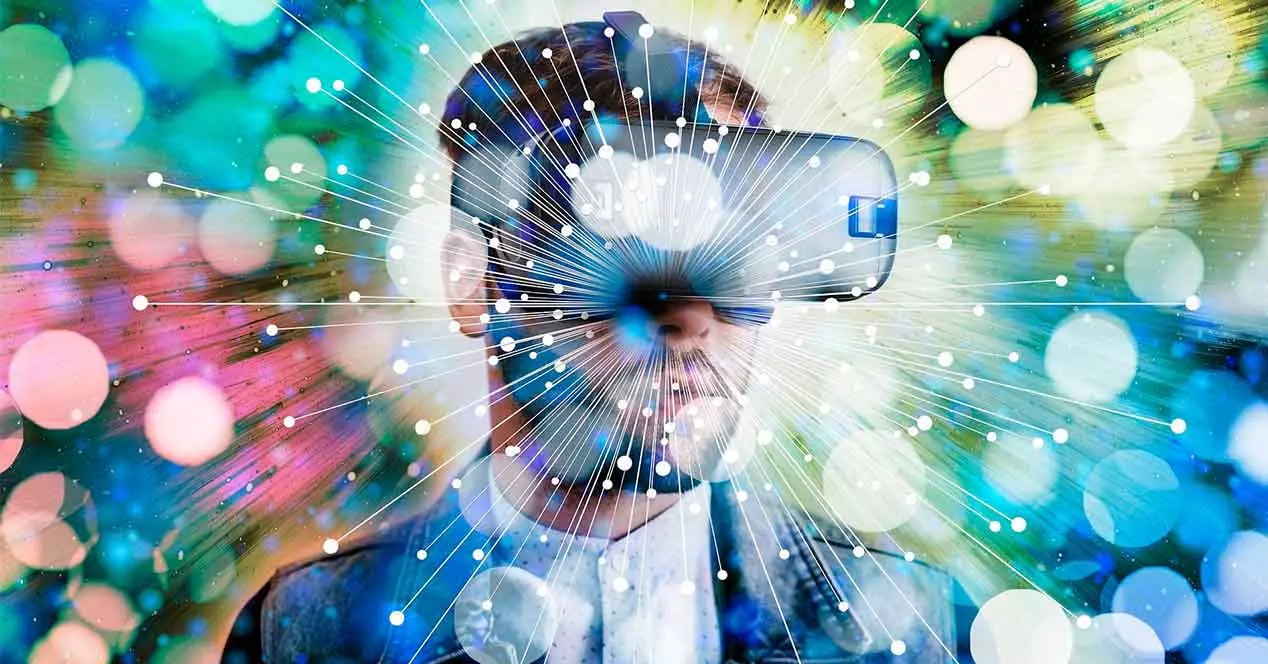 Total immersion in the virtual world
Getting fully into this world is opening your mind to things that you probably haven't experienced before. Sit in the armchair at home, put on some glasses, to call them in some way since they are a great device, and feel that you are living in a parallel world of lies but that each time it looks more real. It may even seem like a dream.
The systems have evolved a lot since the first gadgets available for example for Sony's game console, the Play Station. It is no longer just seeing a virtual stage, now it is also smelling, feeling … Moving your head and seeing that everything revolves around you can be a tiring experience the first or second time, there are people who get dizzy or lose track of where they are , but those who have already caught the roll, believe that it is a magnificent invention.
For the most advanced gamers, playing immersive is the best, but not only for them. Today there are thousands of scenarios recreated in a virtual way and not only in what concerns video games. Landscapes of the prehistoric era that will make you feel that you are in Jurassic Park, space even cities and monuments. There is a wide range.
Gadgets to start in the world of virtual reality
If you have never experienced virtual reality in the first person and want to start, we show you a list of the best gadgets so as not to fail in the attempt and that your first experience is as pleasant as possible. So get ready and welcome to the virtual world.
Keep in mind that the technology necessary to make virtual reality possible consumes many resources, so in most cases you will need a fairly decent PC, since the final experience will depend on it, such as not having lags or the stage hangs on us.
PlayStation VR
If what you want is to flirt with virtual reality for the first time without complications or very tedious configurations while taking advantage of what you buy for something more than that, the PlayStation and its VR glasses are ideal for you.
In addition to the glasses, which allow a 360-degree immersion, you will have accessories such as the PlayStation Camera or the PlayStation Move that will make you enter fully into the game. The wide range of games, especially action and shooting games, is incredible. It's going to look like they're actually shooting at you. You can also use them in soccer games, in which you will have the feeling that the ball reaches your own chest.
Oculus Quest 2
In the world of independent glasses we have the Oculus Quest 2, glasses with a very affordable price that will allow you to connect them to your PC and enjoy all kinds of content, in addition to being able to play virtual reality video games, such as concerts or virtual worlds.
With them you will also be able to create exercise routines or meet friends, since they can connect to your Facebook account and make meetings. To explore other worlds? Yes, or watch live events.
HTC Vive Pro 2
The Taiwanese giant also immersed himself fully in the world of virtual reality with his Vives, now the Vive Pro 2, which have greatly improved his first gadget. In the first ones they did not spin very fine, to user comments, but this time it seems that they have taken a little step to get closer to their competitors.
They have greatly improved their OLED screen with a resolution of 5K, according to the brand, in addition to including integrated speakers in the glasses themselves that make them more comfortable to wear. Its viewing angle of 120 degrees will allow you not to realize where the limit of the glasses is, having a total immersion.
HP Reverb G2
These glasses developed jointly by Valve and Microsoft will be the perfect ally to enter platforms such as Windows Mixed Reality or SteamVR, since they are 100% compatible and you will not require complex installations or configurations.
They include 3D spatial audio and have a total resolution of 4320 × 2160, somewhat lower than the HTC Vive Pro 2, but also with a spectacular resolution for glasses. With them you will enjoy an immersive and ideal experience thanks to the multiple scenarios created by Microsoft to which you can connect.
Heromask
For the little ones in the house there is also a range of glasses. The Heromask have been created for them to learn while having fun and exploring in virtual reality. They are more than just VR glasses to use, they are educational 3D glasses suitable for boys and girls between 5 and 12 years old and that are compatible with iOS and Android, so that parents can control what their children are doing.
There are different versions of their educational games . We have Heromask Language on the market, ideal for them to learn languages, and Heromask Mathematics. Once the glasses have been purchased, it will only be necessary to purchase the game if we want another one.
In short, if you want to get involved in the virtual world, you will have to go to the checkout, since these gadgets are not exactly cheap, although the prices can be much higher. In addition to that you will surely have to have a good team to support you. The best thing is to check if a friend or family member has virtual reality glasses and see if we just like the experience.