That retro and nostalgia sells is something we do not doubt, we have seen it with numerous products already. But The Fragment 8 is the same as going over . This camera seeks to emulate the experience of a Super 8 camera so much that they have passed. Keep reading and then tell us what you think.
---
---
The Fragment 8, a Super 8 camera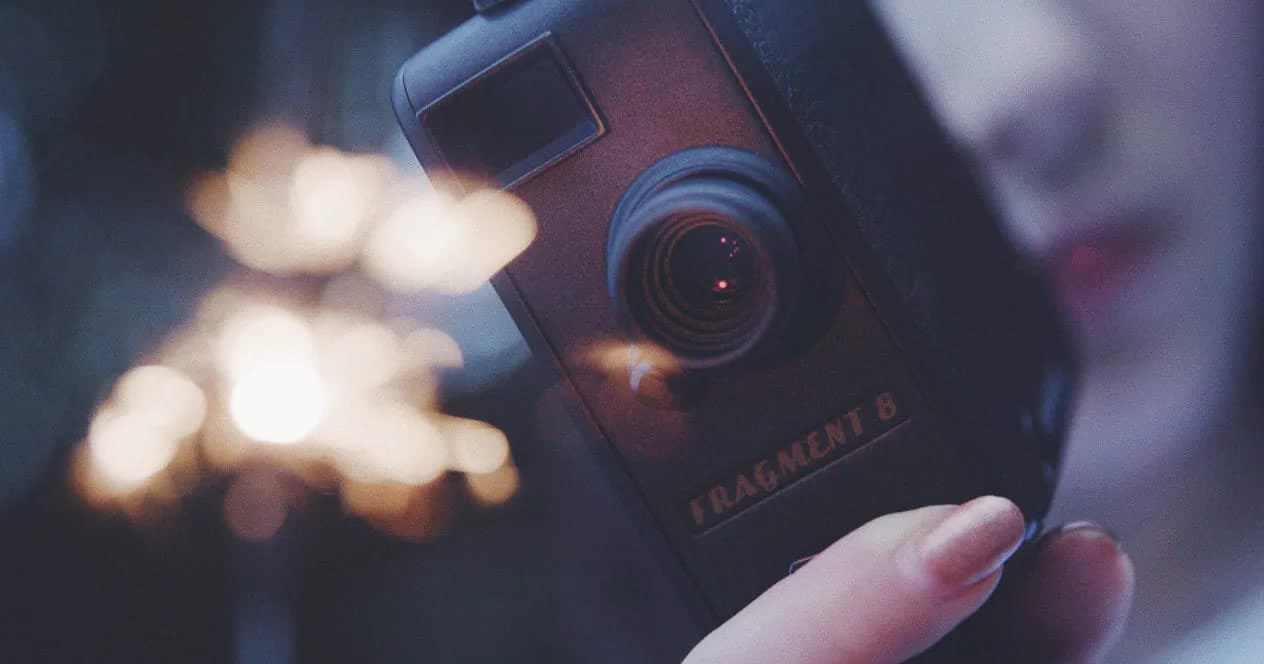 If you are a certain age or interested in the subject of photo and video cameras, it is very likely that you have known or know what type of cameras are the Super 8. Well, The Fragment 8 is a proposal designed by a film director and industrial designer that looks for exactly that: make an exact replica of those old cameras. And when we say exact replica, we not only do it for the design, but also for its technical capabilities.
With a design similar to those of Super 8 cameras, The Fragment 8 is made of plastic and metal. But the striking thing is its interior, it is a digital camera but too limited. All for that argument of wanting to emulate the original experience.
This camera has a sensor whose maximum resolution is 720p . So both the photos in JPEG format and the videos in MP4 are going to be very close together on issues of sharpness. And of course, taking into account the resolutions of screens that are already handled on a regular basis, everything is very poor.
But as we said, that is because it looks for the same look of the Super 8. For this it also limits the cadence of frames per second to 9 and 24 . And to provide some extra value or functions, it gives the option to create GIFs automatically. Although the most striking point is that the greatest of its limitations is in the recording time: only 120 seconds.
That is, with this camera you will not be able to record beyond two minutes of video. Does it really make sense? Because, emulate aesthetics and offer low resolution have one pass, but the other. In the end if you want to have that look of super 8 is as easy as installing an app on any smartphone and voila.
We went from nostalgic
The Fragment 8 I admit that it has its attractive point for design issues. It is or can be a good gift for those video enthusiasts, another ornament for your camera shelf and vintage lenses, but little else.
The good thing is that, even if it is a Kickstarter project, if you decide to support it, the camera would only cost you about 82 euros, which is not a bad price. But let's see if the goal is achieved, although it is also true that everything indicates that it will be feasible.
Share with you the newly designed camera – Fragment 8 pic.twitter.com/v4b085b71v

– Fragment 8 Retro Camera (@ 8Fragment) December 21, 2019
However, I think we are going from nostalgic. Logically everyone can do what they deem appropriate, but this type of proposals is complicated. If other larger companies could not launch anything really viable, such as Kodak or Yashica, everything remains in something beautiful but fleeting. And if it materializes, I don't think they have more luck than more thousands of mini versions of the classic consoles that are in a drawer a shelf.