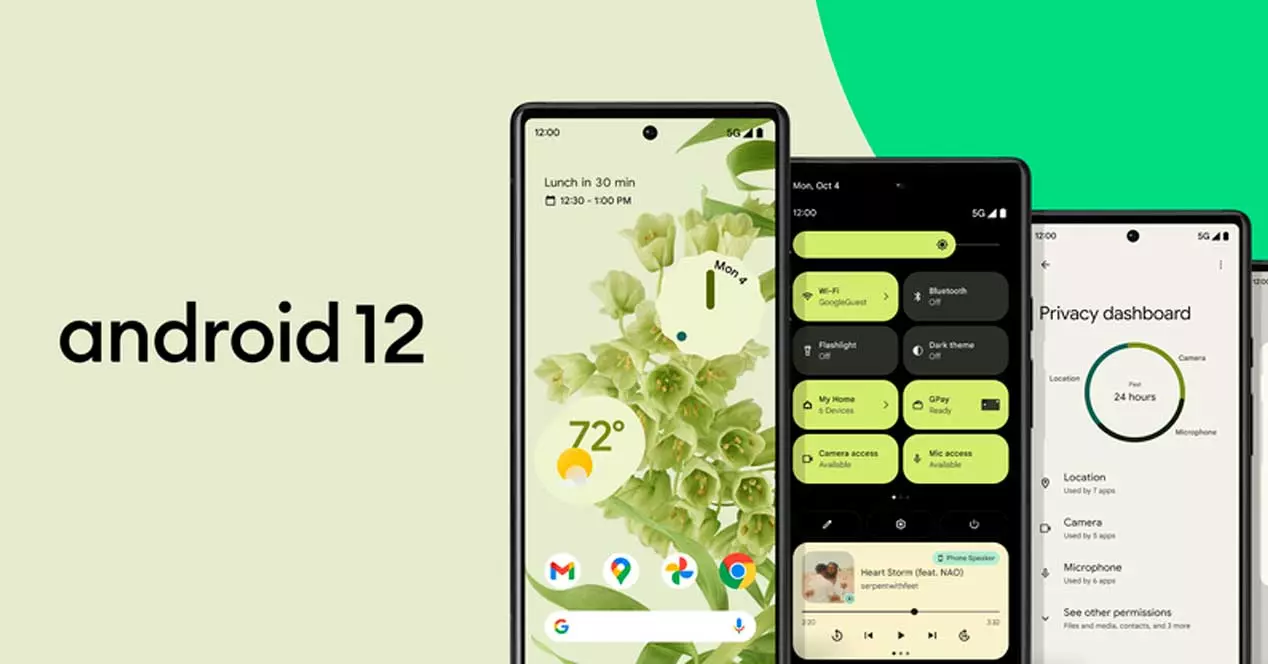 Android 12 is finally among us, although at the moment only on a select number of mobile phones. The only ones that have it officially are Google phones. This new operating system is loaded with changes and news.
The face lift of the operating system has been impressive. The wait has been worth it, there is no doubt about that. To prove it, here are some of the features that this new version brings with it and that are compelling reasons to install Android 12 on your mobile . It has not been easy to choose four, since there are more than 100 new properties.
Control panel for games
If you are one of those who loves to play on your mobile device, you will be in love with this new feature . This menu is built into Do Not Disturb mode. When activated, a floating window will be displayed with certain adjustments, configurations and controls to improve performance and the gaming experience.
Among the options offered is screen recording, showing the number of frames per second, as well as silencing calls and text messages so that they do not bother you while you are in full combat.
More direct links
We all know that bitter feeling every time you open a link and your device asks you which application you want to open it with, because this is over. With the arrival of verified links , greater convenience is provided to the user.
They are URLs that recognize with which specific app they should open the link. Avoiding in this way that annoying message of "Open with …". Even so, if you are one of the most purists, do not worry, this functionality can be deactivated through the Settings.
Control permissions
Privacy has become a fundamental element for users. For this reason, Google has decided to implement a tool that helps us determine if an application is using the device's microphone or camera.
When this happens a green dot will appear in the upper right area of the phone screen. If you display the notification bar you will be able to see which specific app is using them. In the same way, you can also deactivate access.
Terminal searches
One of the best features that have been added. When accessing the application drawer from the home screen you will see a universal search option. This allows you to find any element found within the applications (contacts, messages, emails …) in a fast and accessible way.