Sometimes we can find certain problems when updating Windows. It is very important to have the latest versions installed to achieve the best performance and of course to avoid security problems that may appear. This makes it more important to fix bugs such as error 0x8007065e that appears in Windows Update and prevents us from having the system correctly updated. This can happen for different reasons, but we will also have some methods to solve them.
What is it and why does the error 0x8007065e appear when updating Windows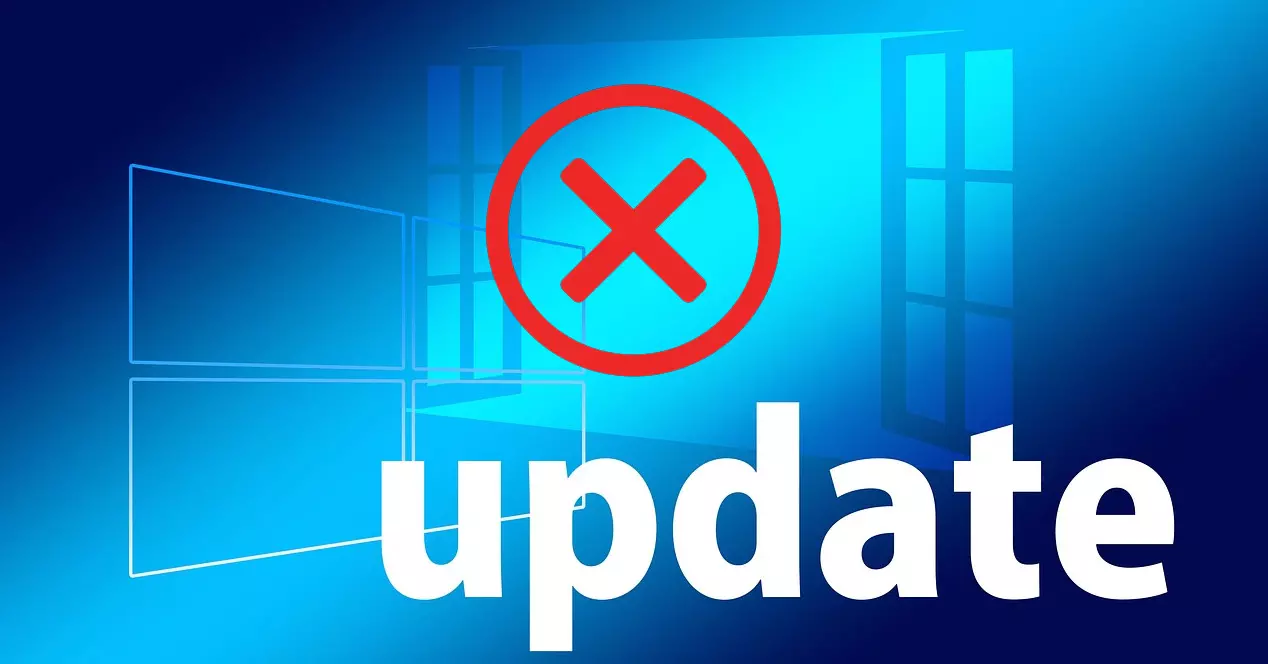 Error 0x8007065e directly affects Windows Update and prevents Microsoft's operating system from updating. It specifically affects Windows feature updates. This is logically a problem, since we would not have the latest versions available and we would not be able to enjoy the improvements.
Now, why does this error occur? The causes are various. One of the most frequent is that there is a corrupt file on the system. It can occur after an update that has not completed successfully, for example. We may also have something wrong with the system.
On the other hand, everything related to security can also be the cause of the error 0x8007065e. In this case we are talking about the fact that malware may be affecting the proper functioning. For example, if we have recently installed a program and it contains viruses or we have downloaded a malicious file by mistake. But even security programs could be the cause, since sometimes our own antivirus or firewall may be interfering.
Also, it is possible that the failure is due to an error in the Internet connection . It would not be the most frequent, but it could happen. It basically means that the Windows feature update is stuck due to the wrong connection.
Steps to fix Windows Update error 0x8007065e
After explaining what are the main causes why the Windows update does not work and the error 0x8007065e appears, we are going to move on to the most important thing: how to solve this problem so that it does not appear. We can carry out different steps, as we will see.
Verify that there are no corrupted files on the system
The first thing we have to do is verify that there are no corrupted files on the system. This could be the reason why you get this error that prevents you from updating Windows correctly. We can verify it in a simple way without the need to install anything additional on our equipment.
To do this we have to go to Start, write Command Prompt and open it with administrator permissions. Then you have to run the sfc / scannow command . What it does is check that the system files are correct and that there are none damaged. In case it finds any errors, it will fix it automatically. It is a process that will take a few minutes.
Run the troubleshooter
We can try running the Windows Update troubleshooter . This can help us analyze the problem and see if it finds a possible solution so that the files install normally and have the latest version available.
We have to go to Start, we go into Settings, Update and security and, once here, we click on Troubleshooter and mark Windows Update. This process will begin to review and fix possible faults.
Check that there are no programs interfering
We have also mentioned that one of the main causes of error 0x8007065e is due to a program such as an antivirus or firewall that is interfering. Although they are necessary to maintain security, the truth is that sometimes they can result in a problem and we must control it.
Therefore, we must make sure that they are properly configured and are not interfering. We speak, for example, of antivirus such as Windows Defender, Avast, Bitdefender or any other that we have installed. Also firewall or even VPN programs, which serve to encrypt the connection, which could also generate certain problems that lead to errors of this type.
Improve internet connection
Sometimes the problem is derived from an error with the Internet connection . Generally this happens if we are connected by Wi-Fi and the coverage is not good. The speed of the network is not going to be the best and that can prevent us from downloading the files correctly and installing them.
What can we do? If we have the possibility of connecting by cable, that may be a good solution. Otherwise, we can always try to improve wireless coverage through devices such as repeaters, Mesh or PLC systems.
Manually download updates
We also have the option to download the updates manually . Sometimes we cannot install them automatically from the system itself and a possible solution is to download the files and install them ourselves on the computer.
To do this, the first thing we have to do is know what the update code is. Once we know, we go to the official Microsoft website to download the updates. There we will have to find the one that corresponds to the code that interests us and, later, download the files and install them manually on the computer.
Go back to a previous restore point
On the other hand, if what we have done so far has not had any effect, we can always go back to a previous restore point in Windows. Sometimes failures occur when we have installed an update or made a change to the system. This results in failures and we are not able to fix them without reverting to the previous state.
The Windows system itself has a function to revert to a previous restore point. To do this we have to go to Start, write Create a restore point and open it. You have to click on System Restore and different recommended times will appear for our computer to return to that state.
We can choose one of them or look for another that interests us more. For example, we can return to the previous state to try to update the equipment, if a conflict was generated during the installation and it did not finish correctly. So we can go back to how it was before and that it works correctly. Of course, we must bear in mind that we can lose work done later or any configuration that we have made.
In short, if the error 0x8007065e appears when updating Windows, the causes as we have seen can be diverse. However, we can have different methods with which to find a way to solve the problem and install the files normally. This is important to always keep your computer properly updated and to take full advantage of available enhancements.