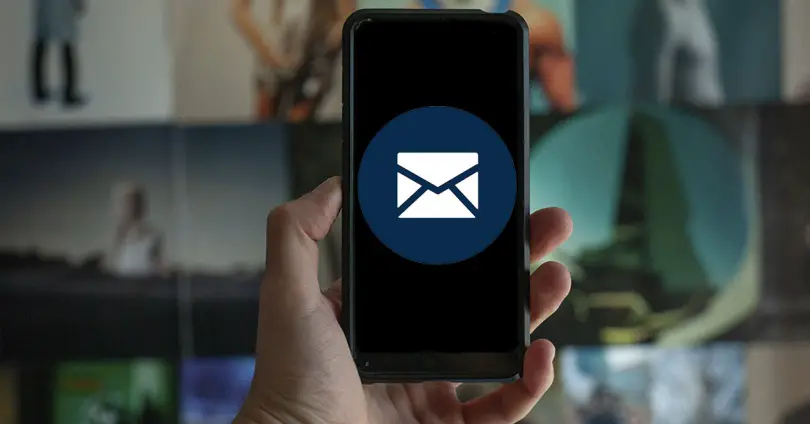 Access to our email accounts through mobile devices has achieved great popularity. This success is due to the fact that those users who have to be aware very frequently have seen that with their terminals it is not necessary to have a computer or other device to be up to date. In addition, the access figures through smartphones do not lie, and make it clear that it is well above the rest.
However, the fact of not having a good configuration of the mail app that we use in our terminals could cause us to suffer a series of errors. Despite the great improvements that we have seen, they continue to suffer different failures that make it difficult for us to use or even access it. Therefore, we will show you how to solve the most common problems that can happen to us on our Android mobile.
Failures with the mail app
Believe it or not, one of the most common problems that we can suffer is the simple fact of being able to open it. Basically, it will be because of the app that we use for it, be it Gmail, Microsoft Outlook or another. In addition, it is necessary to completely rule out that the server has been crashed, since it is practically almost impossible. But, if this happens to you, we can try to see if it is because of our Internet connection.
Therefore, we will have to check our connection , either through mobile data or Wi-Fi, and see if it works. Since a connection failure can completely prevent us from accessing it. If you have not managed to enter yet, you should try other alternative techniques that we will show you later.
It may also be possible that we do not receive any type of electronic correspondence through our account. Normally, when this happens it is because the app could not be correctly synchronized with our user / account, causing the messages to not reach us.
For this reason, we must first check in the application settings if the synchronization is activated so that it does it automatically, without having to be pending ourselves. If it was deactivated in your house, there was the fault for which you did not receive any. On the other hand, if the automatic does not work, we will have to do it manually by entering the accounts section within the settings of our own terminal. Inside, we will get an option that will not force synchronization.
It could also be the case that the app itself will not be there because it has been stopped previously. Fortunately, this error is happening less and less thanks to the fact that mobile devices have better processors. Although, it is still totally possible that when we are inside the mail on our Android mobile, it is blocked and we can not do anything. In addition, the origin of this failure is not clear, but the usual thing is that it has been given by one of the application itself or that the mobile is saturated.
That is why, if it happens to you, we will have to choose to force the application to close . By doing this action, we will make all the errors to be finished, because we will be starting all its process again from scratch. Therefore, in the vast majority of cases it should work normally again. If not, we must restart the mobile, because it could be the fault of our terminal.
How to download attachments
Other of the most frequent failures that we have to face on a daily basis occurs when someone attaches a file, no matter what type it is, from photos to documents. But, the truth is that, sometimes, it is impossible to view the content that has been attached. When this happens to us, we will have to check again the connection that we have at that moment.
More than anything, because it will greatly influence that we do not have a good signal . If this is not your case, you should try the second option, which will be to see if we have established that only the files are downloaded through a wireless network. To do this, we must enter the settings of the app itself and review its configuration.
However, if we discard the previous solutions and still cannot view the content, it could be because of the file. Many times our terminal could be not compatible with the format of the attached file that they have sent us through the mail. Or, it could even be the fact that said document is corrupt.
Get notifications to reach you
Many times users have to face the fact of not receiving the corresponding notifications when they send them an email. Something that disorients a few, since it has stopped doing it suddenly without having touched anything on its terminal. In addition, it is quite annoying, since in order to see if a new one has arrived, we will have to access the app itself to review it.
One of the first solutions that we will try will be looking to see if we have blocked notifications on our smartphone. Since it may be that we have done it unintentionally, preventing it from jumping every time we receive a new one. Therefore, we will have to enter Settings> Applications. And once inside, see if we have blocked notifications from the mail app that we use daily.
If you still do not receive them when you perform the previous step, the solution could be even simpler. Many times when we have activated the battery saving mode in the terminal, different operations are limited in the background, such as mail, so this would directly affect notifications. So, if you deactivate it, you will have the notifications activated again.
On the other hand, it could be the case that you have activated Do Not Disturb on your smartphone, something that will also make them completely blocked or silenced for as long as you keep it active. So if you need to be aware of an urgent message, we recommend disabling this functionality.
Other alternative solutions for the mail
The solutions that we have previously raised for the different problems may not work for you. Since there are different errors, which must be taken another series of measures to be able to correct them definitively.
Fortunately for many, there are different techniques, which are often somewhat logical, that will help us find the key to eliminate said error and use it on our mobile device without problems.
Restart your smartphone
One of the most basic solutions that we can carry out on our own and without having to eat our heads will be the simple act of restarting the terminal . This fact could fix all the previous errors that were related both to the fact that the app had stopped and the synchronization or its closure by itself.
So you just have to press and hold the on / off button on our terminal to enter the restart menu. After starting it again, everything should work correctly, since with this simple action we make all the terminal processes restart.
Update the mail application
There are times when these failures are caused because we are using an old version, either from the mail or from the operating system of our mobile device itself. So, we will have to see if it is possible to upgrade to the next version.
So we will have to look for updates available. After updating, it will surely stop giving us errors such as synchronization failures or automatic closings. But if at home, these problems have arisen as a result of changing from said update, we will have to go back to a previous version.
Clear your cache
The last of our options to put an end to these setbacks will be by clearing the cache of our mobile device or the app we use. And it is that, on many occasions, too much accumulates, so much that it leads to corruption, giving rise to these situations that we have been mentioning above.
Therefore, if you decide to delete that cache , it is possible that you will be able to use it on your Android mobile without any complications. Completely solving both errors when opening the application and synchronization failures.