In recent years, we have been able to witness how thousands of users in Spain connect their mobile to their car using Bluetooth technology . Also, it is not something new that comes now with the implementation of Android Auto. In the past, some cars already had this type of connection between their radio settings. However, although it normally connects automatically, the truth is that sometimes the connection fails.
If this happens to you, the mission of pairing your Android mobile to the car through Bluetooth becomes almost like an impossible mission. In addition, it is something that can happen with phones of any brand that have the Google operating system, so any user can be affected. Fortunately, although it may seem impossible to connect your phone to the car using this type of connectivity, there are a number of solutions that we can try on our mobile devices. Thanks to them, this will be solved, so that we connect both again, as has happened up to now. Some of these solutions are sure to work.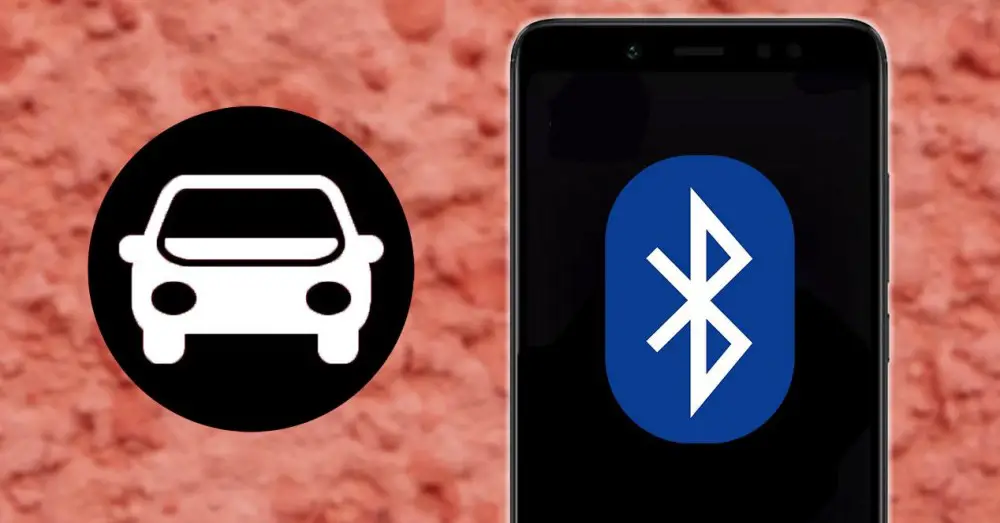 The mobile cannot be heard or connected through this connection
When we try to connect to our car through this technology of our mobile device, sometimes, the truth is that it is not so simple. Even other times we can get to connect completely, but without being able to hear any type of sound that we have activated on our smartphone.
This may be due to different factors, the first of which is that our vehicle is not compatible with this connection of our mobile device. It may sound strange, but maybe the radio is too old and, therefore, the multimedia sound of our phone cannot be emitted either through the vehicle's hands-free or through the speakers.
Another factor that we may not have taken into account, and it tends to happen more times than we think, is that we do not have it activated in the connectivity options with our vehicle. So it will be as simple as checking it by accessing Settings> Connections> Bluetooth and we touch the connection to see if everything is in order. Well, when accessing this section we see that precisely the device that we have connected does not have audio enabled.
In the event that we see that everything is correct, we will have to try to disconnect and reconnect this technology. If it still does not work, we will have to go to the next alternative that we will show you below. Are there other devices nearby?
One aspect that we should take into account is if there are other devices nearby, which could interfere when connecting the mobile and the car. There may be some wireless headphones nearby, for example, that are causing problems in this case. If there are other devices nearby and they are activated, in addition, it is best to deactivate them, so that they will not generate interference in this process.
Delete your car from the Bluetooth section
Surely you have tried this method with other types of devices that have this connection: remove it from the list of devices that connect through this connection to our smartphone. And here it will not be different, there may have been some kind of error that cannot be linked, so we will have to try to remove it from the list that is generated when we connect a phone to another device through this technology.
Once we have removed our car from this list, we will only have to do the pairing again manually , that is, as the first time we did it. In addition, this method is the one that usually works best, since it allows both of you to be connected again as until the moment when it began to give problems. To do this, follow these steps:
Access your mobile settings.
Enter the connections section.
Click on Bluetooth .
Search the list of devices for your vehicle.
Delete or unpair this device.
Search nearby devices and pair your car again.
Beware of nameless Bluetooth devices
The problem may be as simple as Bluetooth not being activated on your phone, making it impossible to connect the two devices. Or, it may also be the case that the device that we want to connect to the phone does not appear in this list, even though it is active at that time.
Although it has an easy solution since this could be treated because this device is shown without a name and, therefore, makes the task of some Android phones difficult, causing them to be unable to detect it. For this, there is an adjustment in our phones, within the developer options , that makes all devices appear, even if they do not have a name. In order to activate this option, you must follow the following steps:
Access Settings.
Enter the System section.
Click on Developer options.
Look for the option called Show unnamed Bluetooth devices .
Activate this option by pressing the switch.
Then, go back to the previous section and check if it is now listed.
This connection does not work
The first thing we will have to do is try both to connect our terminal with another through this type of connection. And in the same way, we must try to connect another smartphone to our vehicle. In this way, we can rule out that it is a failure of Bluetooth itself . In the event that this component has stopped working or has different problems continuously, we may have two alternatives: restart the terminal or reset its settings.
As we said, one of the options will be to completely format our phone, but luckily we will not lose anything if we make a complete backup of everything we have been saving on the smartphone. Although, we advise you to try to restart it quickly before carrying out this step, because this simple action is capable of solving many errors that arise in the telephone system itself.
Also, it is important to emphasize that we can find various restoration methods, which allow us not to lose all the data. One of these alternatives that we also recommend is to reset the network and connectivity settings.
This option is often referred to as Reset Network Settings , although the exact name may change depending on the layers of customization. This functionality allows us to restore both WiFi settings, such as serial Bluetooth, without losing data on our smartphone. The steps that you must follow are the following:
Access the phone's Settings.
Enter the System section.
Then go to Reset .
Click on Reset network settings.
Click on the switch to perform this action.
If after trying all these methods you have not been able to solve the problem, you will only have to repair your phone. Basically, because this technology on your smartphone could have been broken and it will only be fixed by a professional. In the event that you have a warranty, you only need to contact technical support. In this way, they will take your terminal to the company or the store where you bought it to have it fixed.