It is normal that when we download too many applications on the mobile device we end up tired of constantly searching for them on our Xiaomi. So there are two ways to solve this problem, eliminating them or a method by which we are going to bet today, order them as we want.
The truth is that anyone who has been using the same phone for a long time ends up having many apps installed and, therefore, many icons on their home page. But … How can we organize them? This is the question that we will explain to you, so you will discover all the options that the Chinese firm offers us with MIUI to order them in our own way.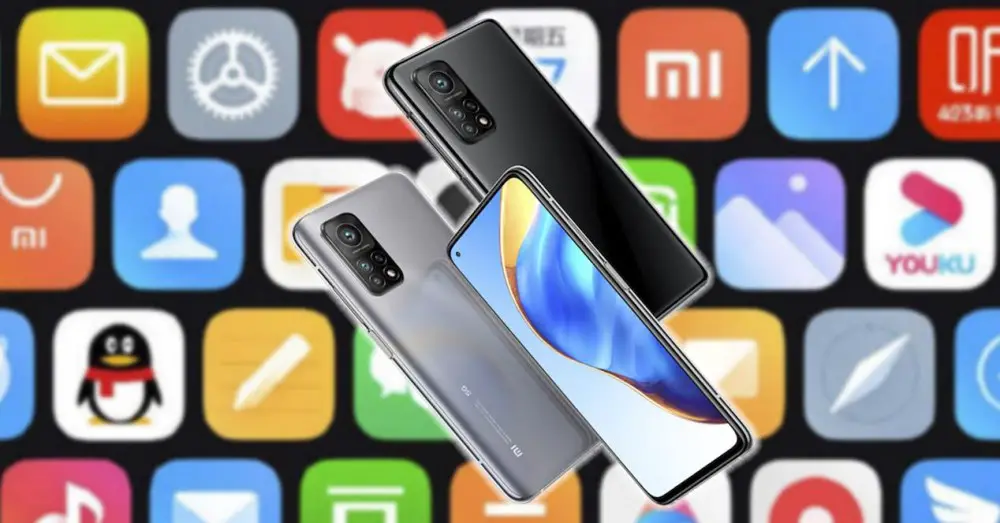 Xiaomi's app drawer
There is no doubt that, with the passage of time, Xiaomi has been gaining strength, positioning itself above other brands of the moment such as Apple or Samsung. More than anything, because not only do they manufacture mobile devices with a value for money that are very difficult to beat, but they also have different functionalities that make daily use of the terminal much easier for users. As is the case with the app drawer of the Asian firm.
For this reason, we must recognize that MIUI, the layer of the terminals of this brand of smartphones, tends to like a lot. In addition, being based on Android, it has different tricks, secrets and exclusive functions among its settings. One of these is the so-called app drawer with which we can keep the home panel of our Xiaomi in a totally clean and orderly way.
With this function, every Xiaomi mobile device will be able to enjoy an organized application drawer in which different categories will be found. In addition, these will be created automatically as we download different tools from the app store. Of course, we have to activate it. To do this, we must follow the following steps:
Enter the settings of your Xiaomi device.
Find the Home screen section.
Click again on the option called Home screen.
Click on With App Drawer .
Once we have this functionality enabled, we will only have to slide from the bottom up on the main screen of our smartphone. In this way, we can access the organized application drawer in which the different categories that we can see at the top of the phone panel will also be displayed.
Customize your app drawer to the maximum
Although the best of all is that, after activating it, the facilities that MIUI offers us to customize the order of the icons do not stop here. Basically, because it will leave us several options that will help us in the task of showing them completely to our liking.
The Xiaomi layer will allow us to configure the different categories to select which applications we want in each of them and in what order they will appear on our phone. It will even allow us to edit the color and transparency of the drawer itself, in order to know which ones we are most interested in.
In order to configure this, we will have to access the same previous settings section in which we entered to activate said drawer. However, this time we will have to move further down until we find the following functions:
Manage the categories of applications : from this option you will be able to choose in what order you want the different categories of the drawer to be shown to you. In addition, you will choose which software tools you want to include in each of these categories, and you can even create a category completely to your liking.
Scroll bar : in this we can choose two different aspects of the sidebar, one will be by scrolling in alphabetical order or a simple blue scroll bar.
Place new applications on the home screen : by activating or deactivating this function we can decide whether or not we want the different apps that we are downloading to be placed automatically in the home panel of our smartphone or that they simply appear in the drawer of apps.
Create folders on your Xiaomi
Another of the methods that we will present to you outside of the previous option will be the fact of ordering the different icons on the main screen of our Xiaomi by creating folders. That is, through this method we can create folders to organize the icons of those software that we have been installing over time on the phone.
In them, we can gather our favorite tools, classify them by their use, or even create a folder of applications depending on what we consider appropriate, such as, for example, a folder to enter the software that gives us access to streaming platforms.
To be able to order them in our Xiaomi by creating folders you must follow the following steps:
Unlock your terminal.
Access the list of apps by swiping up.
When you're inside, press and hold one of the ones you want to add in a folder and drag it to another app. Once it's on top of the other, release it.
Later, you will have to repeat the same process if you want to create more. In the event that you want to remove one of them from a folder, you will only have to drag it out of the folder. That is, the same process, but in reverse.
That the apps do not move by themselves
The best of all is that once we have arranged all the icons on the phone in our own style, we can ensure that it never gets out of order, even when we want to move them on our own. That is, within the configuration that MIUI offers us for the icons, it is designed by default that they are always in perfect columns, something that is not always what we want.
For this reason, apps can move by themselves, although this happens especially when moving an icon or uninstalling one of the software tools. Luckily, there is a solution like so many others in MIUI, we will only have to access the Settings> Home screen section and deactivate the option Fill gaps of uninstalled apps . With this, no icon will move to fill the gap left by one that we have uninstalled from the terminal.
Even if the icons keep changing position by themselves, we have another even more advanced option that will prevent us from even moving them ourselves. To do this, we must enter the settings> Home screen again and check the Lock home screen design option. With this change, the design grid that we have chosen cannot be modified and, therefore, neither can the different icons.
Shake your mobile to sort the icons
Finally, we will show you one of the options that not everyone knows, and that has this customization layer. In addition, it will be quite useful if the previous functionality is not activated and we do not care how we had our apps arranged. Basically, when it is active we will only have to shake the mobile phone to perform an action that many will like.
By enabling this function, we will get anyone who moves their Xiaomi, order all the icons to fill in the empty spaces. This option is called Shake to fill empty spaces. In this way, we will not have to be aware of having to move all the icons, one by one, to fill in those empty spaces.
Simply, for this, you just have to shake your phone so that the system itself takes care of it. Of course, to have this functionality this tool in our Xiaomi we need to have MIUI 11 or a higher version. In addition, it is disabled by default, so to activate this new functionality we will have to follow the following steps:
Access Settings.
Tap on Home screen.
Activate the Shake option to fill empty holes .