Among all the functionalities that we find in practically all mobile devices today, since it is very rare that they do not have this function natively, it is the function of screenshots . More than anything, we are facing one of the tools that we can get the most benefit from, since it helps us at all times to share information from your smartphone with any other user.
From passing a snapshot of an image or meme, to a book we are reading or a simple tweet without having to share it. And it is that, with this functionality, we can take an image of the panel in less than a second anything we have seen and want to save. But, that is where the main problem with captures appears , and that is that many times we will not find them so easily if we do not know what their usual route is.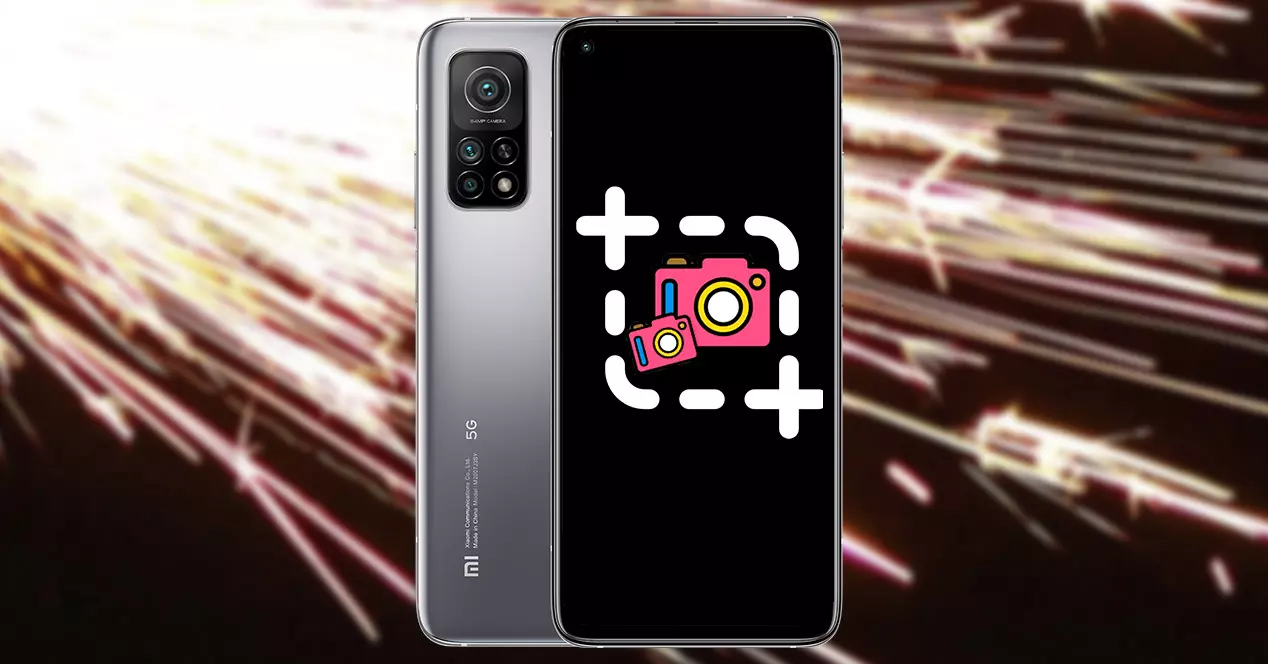 Also, it won't always show what we want. So, if you want to get more out of the snapshots on your smartphone's panel, it's time for you to find out which folder they are usually stored in and how you can edit them without having to resort to any type of third-party software. Even if you do not want them to take up space in the cloud, we will tell you how to make it possible for them not to be saved automatically.
Find them in a second
Within the immense world of smartphones of the Asian company, we will always find the same point between the terminals of Xiaomi, Redmi, POCO, and that is that they have the Google operating system. A software that uses the same route in which all the snapshots are stored once we use any of the techniques that are available in MIUI to take a snapshot to the panel of our mobile device. Therefore, always, or almost always, it will be the following: Internal storage> DCIM> Screenshots or Screenshots .
However, one of the main annoyances of this is that it is many times when we take a screenshot , it is automatically uploaded to the cloud. Luckily, as we will see later, there is a way that this problem continues to happen to us that no Xiaomi user likes.
However, we must also bear in mind that this path may differ if we usually save all of these on an external card or if you have renamed the folder of images of your device from the Asian company. Therefore, if you want to clear up your doubts and find quickly, without taking too long, all the snapshots you take from your mobile panel, you will have to follow these steps:
Access the file manager of your Xiaomi phone , which will be available among your native apps.
Tap on images.
Go to the Albums> Screenshots or Screenshots section .
Once we are inside this section we will see all the ones that we have been storing, without any other different image coming out, as they will only be images that we have taken from the terminal panel. In addition, from this section we can get to edit these photos, as well as send them, delete them or even access additional options to add them to other albums.
And not only this, but we will also have the option of setting them as wallpaper or knowing all the details about said screenshot.
Use the file manager
For example, one of the first options that we will have at our disposal once we locate the image from the file manager will be the scribble tool, with which we can underline elements or even put small annotations on any image. Although this is only one of the first options, it should be available on your Xiaomi smartphone to edit any snapshot.
And is that, every time you take a shot of the panel of your terminal, it will stay for a few seconds floating in the upper right corner. At that moment, we can quickly enter it to edit it within a complete editing menu. In addition, in the lower menu we will have up to five edit icons , ordered as follows:
Share: we can send the image or attach it to a message or email.
Crop: This is the cutting and editing tool, with which we can adjust and take partial shots of the mobile panel.
Draw: this functionality, which will appear in third place, will allow us to draw, although it will also help us to create colored labels and different shapes associated with each image that we take from the mobile panel.
Icon with a T: corresponds to the function with which we can insert text. So it will be the ideal to write on your own screen snapshots. In addition to that we can change the size, font, weight, color and shading of the letters.
Color: with this last tool we will get to modify the color of the text or even censor it. That is, with this tool we can even use a kind of mosaic to prevent some parts from being read, using blurring as pixelation.
In addition to all these tools that MIUI offers us, we can also download and add the image file with the frame of the smartphone that we are using to be able to perform them. Therefore, later, we will have the possibility of exporting them in PNG format as a capture within that mobile model that we have chosen.
Avoid being saved in the cloud
Many first-time users who have just gotten a Xiaomi may not know it, but if you are a user who has been using a smartphone from this company for a while, you will have noticed that the folder of screenshots is in the own DCIM folder of our smartphone. As we have seen in the first section.
However, what not everyone knows is that this DCIM folder and all its subfolders are backed by Google's own cloud. That is, in the photos app we will not have the option of selecting which folders to include or not within DCIM, since it is the default camera file. Therefore, if a user wants to make a backup copy of the photos, excluding the snapshots of the terminal panel, it will not be possible … or yes?
To do this, we will have to resort to the help of a third-party app that many users have recommended, which is called PinSync . You can download it for free in the Google store from the following link:
With this third-party tool we will ensure that the images we take from the screen of our smartphone are not uploaded to the cloud automatically. To do this, we will have to install it and grant it all the permissions. Later, we will have to modify the save folder by entering its settings.
Therefore, we will have to choose a folder that we will have to create on our own in DCIM: enter DCIM> Camera > click on the top three points of the menu and click Create folder> Give it a name. Of course, we must bear in mind that this app cancels the editor itself of the images that we take from the mobile panel. Although, luckily, this app includes one of its own.